In the following graphic, you'll see how customers are willing to recommend isolved to their peers, as detailed in the report.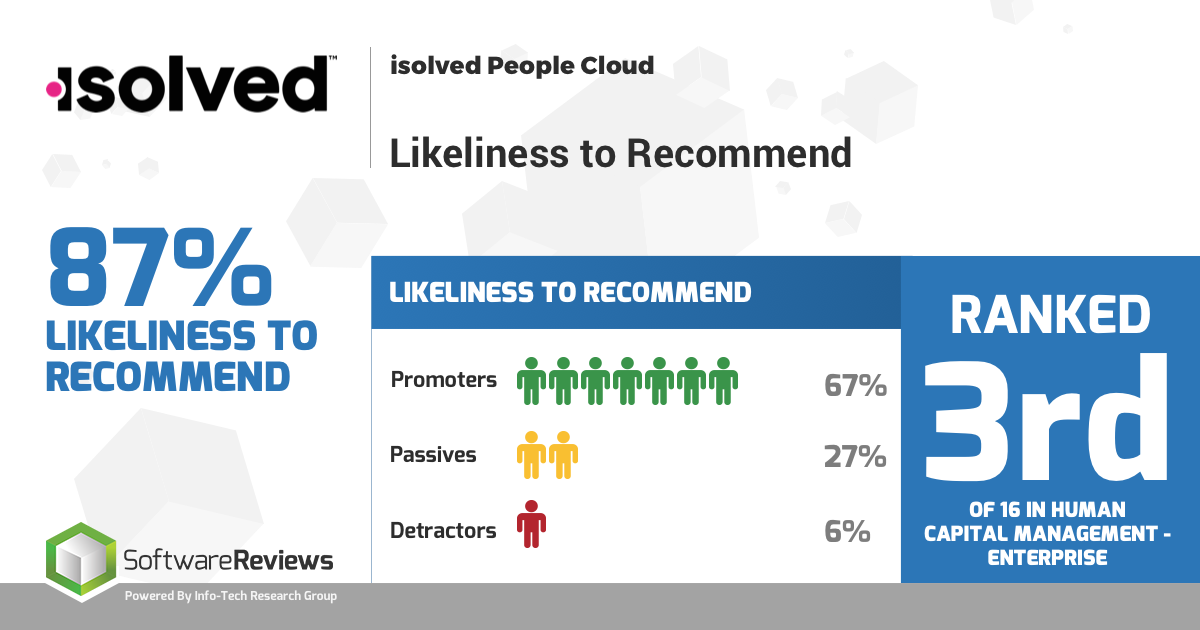 In addition to customers overwhelmingly wanting to recommend isolved, our end-to-end HCM solution stood out with vendor support—the ability for customers to receive timely and efficient support based on their real-time needs.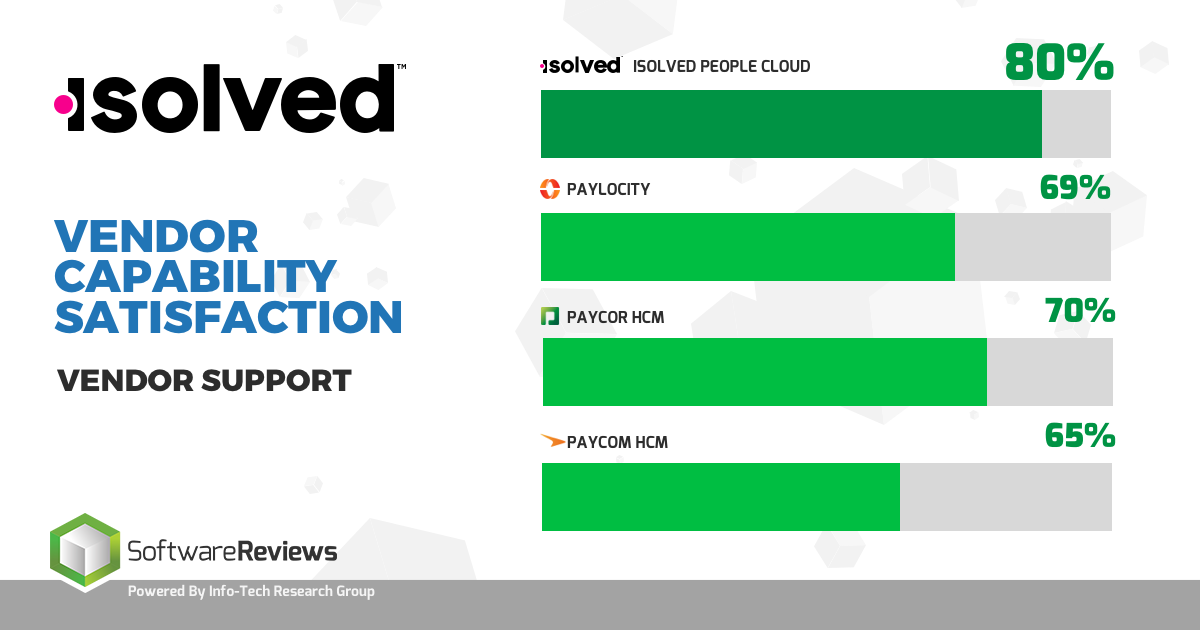 Get the Info~Tech Report Now!