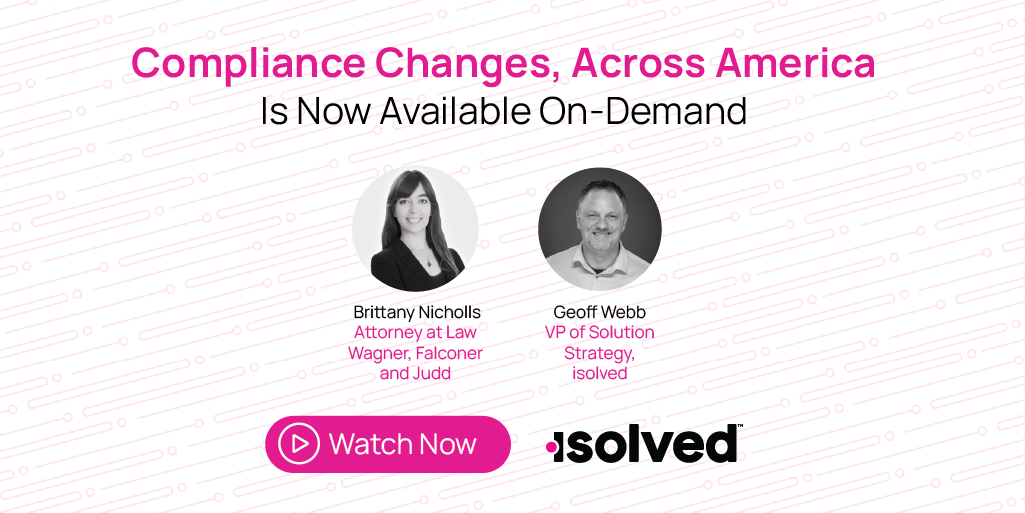 Compliance Changes, Across America
isolved was named a Silver Winner of Brandon Hall Group's Future of Work Awards in the Best Advance in Corporate Wellbeing Technology category.
As HR leaders look ahead to 2023, what compliance updates do they need to be aware of? Watch this on-demand webinar where Brittany Nicholls, Attorney at Law at Wagner, Falconer and Judd, and Geoff Webb, VP of Solution Strategy at isolved, detail compliance updates in all 50 states. Watch to get:
An overview of compliance changes*.
An understanding of how HR leaders are balancing compliance and employee experience strategy.
* The information in this webinar is not legal advice. Please consult an attorney for individual guidance.
Watch Now
All fields marked with
*
are required.