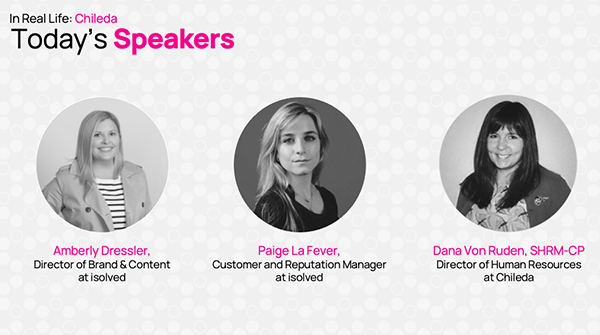 In Real Life: Automating Talent Acquisition
Did you know automating talent acquisition processes can lead to significant savings? Watch our isolved In Real Life webinar with Chileda, a nonprofit organization that saw estimated cost and time savings that include:
30 hours a month saved by automating applicant tracking, scheduling and timecards
25 percent less drop-off in candidates with improved applicant experience
50 percent faster fill time for open requisitions
$150K a year in cost savings for hours saved, faster hires and by eliminating errors
Get an authentic review of isolved and find out which products Chileda leveraged to gain these results by viewing this webinar on demand.
Watch Now
All fields marked with
*
are required.