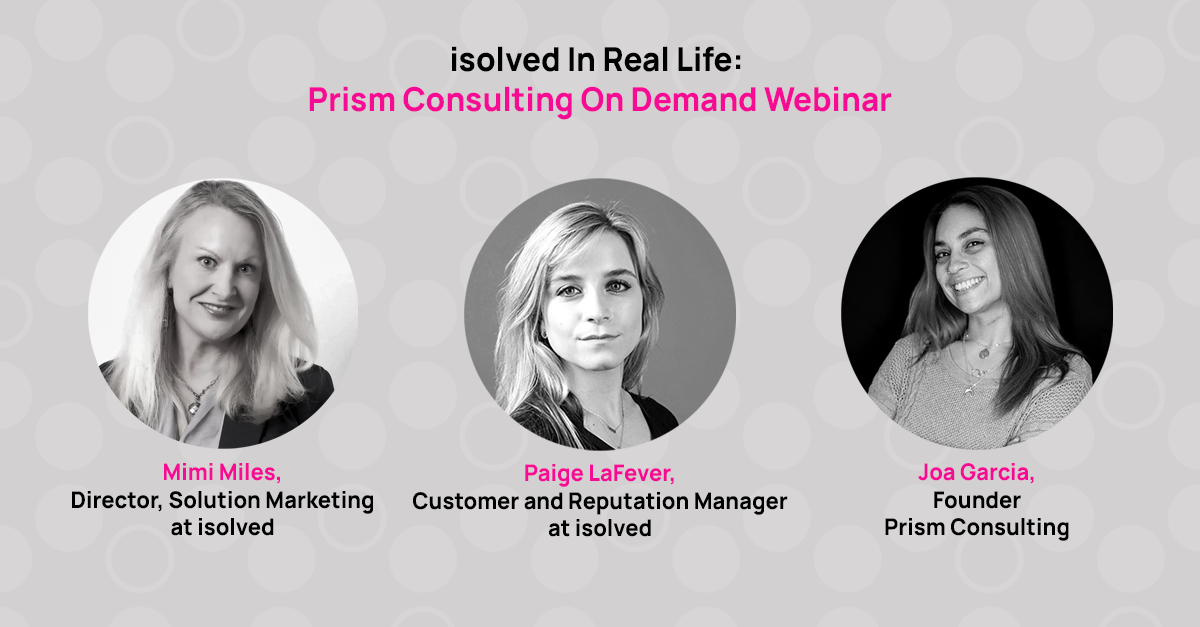 In Real Life: Prism Consulting
In our "isolved In Real Life" series, we provide you with authentic reviews of isolved's products and services – straight from our customers who are using isolved to support their employees and business every day.
Watch this on-demand webinar to hear from Joa Garcia, Founder of Prism Consulting. She will discuss her experience with isolved, including the products being leveraged to help her organization overcome obstacles and create efficiencies.
Watch Now
All fields marked with
*
are required.