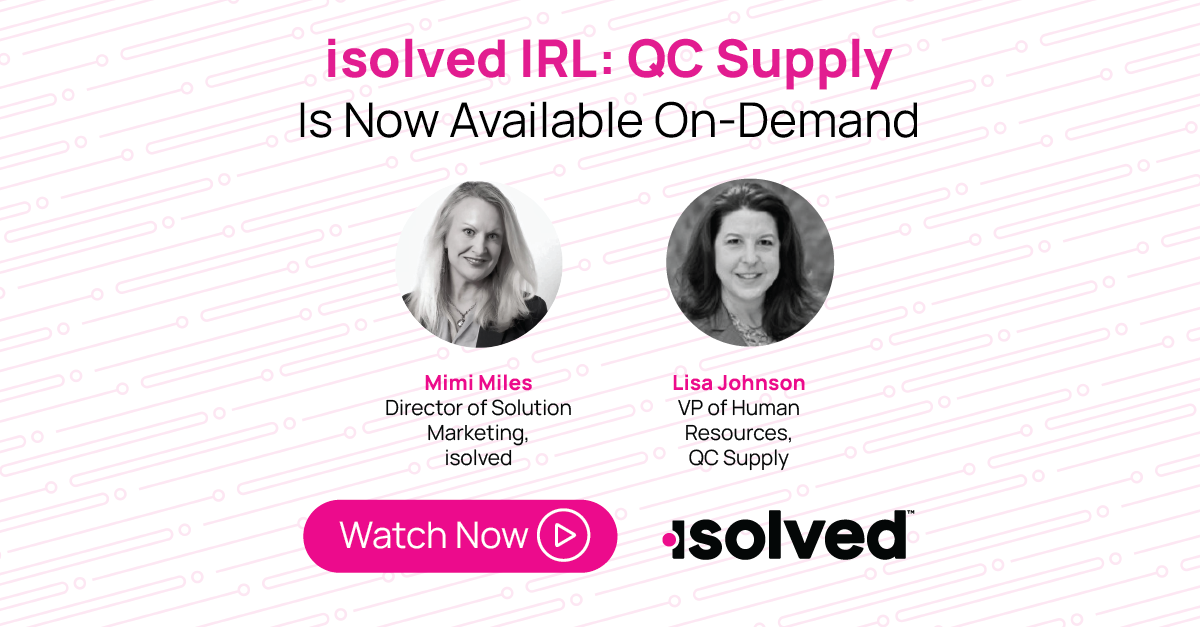 In Real Life: QC Supply
According to our recent survey, 51 percent of employees have been tempted to leave a new job due to a negative onboarding experience. This means that HR teams need to modernize onboarding processes or risk losing half of their new hires.
Watch our on-demand isolved In Real Life (IRL) webinar to discover how isolved helped QC Supply win the war on talent and retention. Lisa Johnson, VP of Human Resources at QC Supply, shares how working with isolved has transformed her organization—from enhancing their Performance Management and Talent Calibration processes to helping them make the most of their data.
These other products will be covered:
ATS
isolved Hire
isolved HCM
isolved University and LMS
isolved Share and Perform
isolved Predictive People Analytics
And so much more!
Watch Now
All fields marked with
*
are required.