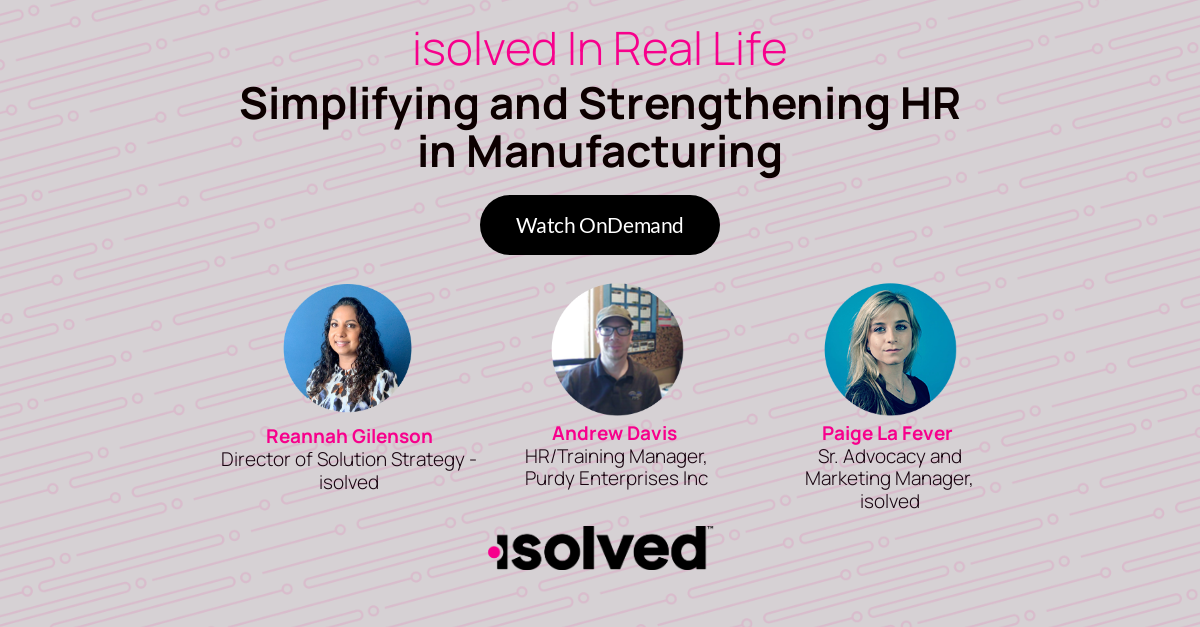 In Real Life: Simplifying and Strengthening HR in Manufacturing
In Real Life: Simplifying and Strengthening HR in Manufacturing
HR has always been at the heart of every organization holding it together, though with the demands of the future of work, HR teams face having to wear many hats whether they are a one man team or more. Now HR has to look to modernizing their workforce to keep up with the demands.
Watch our on-demand In Real Life (IRL) webinar to discover how isolved helped simplify and strengthen the HR teams and their employee lifecycle from beginning to end with Purdy Enterprises Inc. Learn from Andrew Davis, HR/Training Manager at Purdy Enterprises Inc how he has been able to save time and money by utilizing isolved.
Hear how these products and more of isolved helped simplify and strengthen their organizations:
HR People Services
isolved Time
Onboarding & Offboarding
Payroll
Employee self-service
And so much more!
Watch Now
All fields marked with
*
are required.