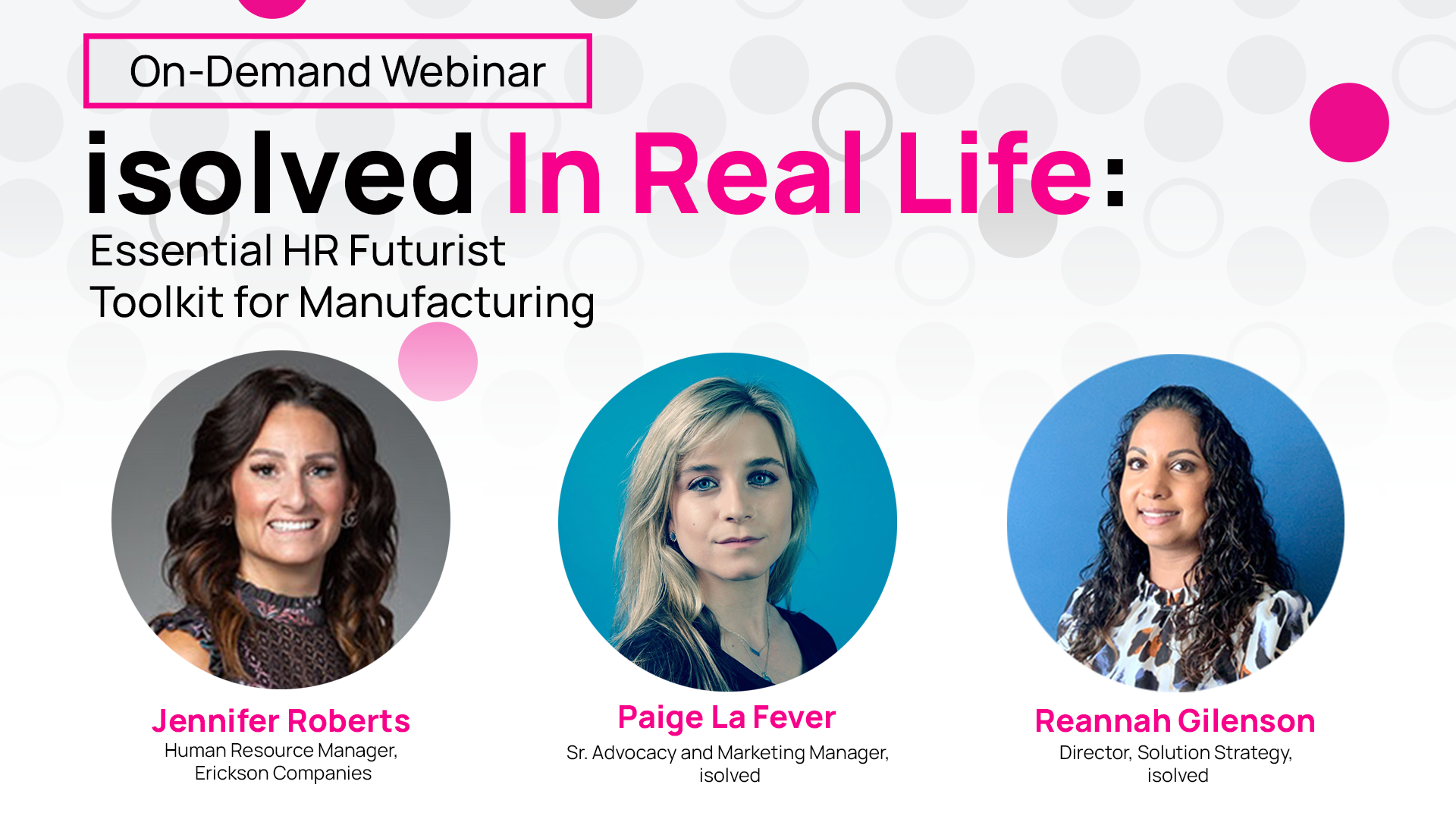 isolved In Real Life: Essential HR Futurist Toolkit for Manufacturing
Employee experience has dominated employers' to-do lists and will continue to stay there throughout 2023. isolved's recent survey of nearly 1,000 full-time employees shed light on how organizations should go about improving EX this year — including zeroing in on talent retention, providing support and investing in their employees.
In our In Real Life (IRL) webinar you will discover how isolved helped Erickson Companies boost EX and gain a competitive edge.
Jennifer Roberts, HR Manager for Erickson Companies, will share how her organization implemented isolved's solution across three divisions of 4,000 employees, and how they were able to save time and money and prepare for the future of work.
These products will be covered:
isolved Time
Time clocks
Payroll
Employee self-service
And so much more!
Watch our on-demand webinar today!
Watch Now
All fields marked with
*
are required.