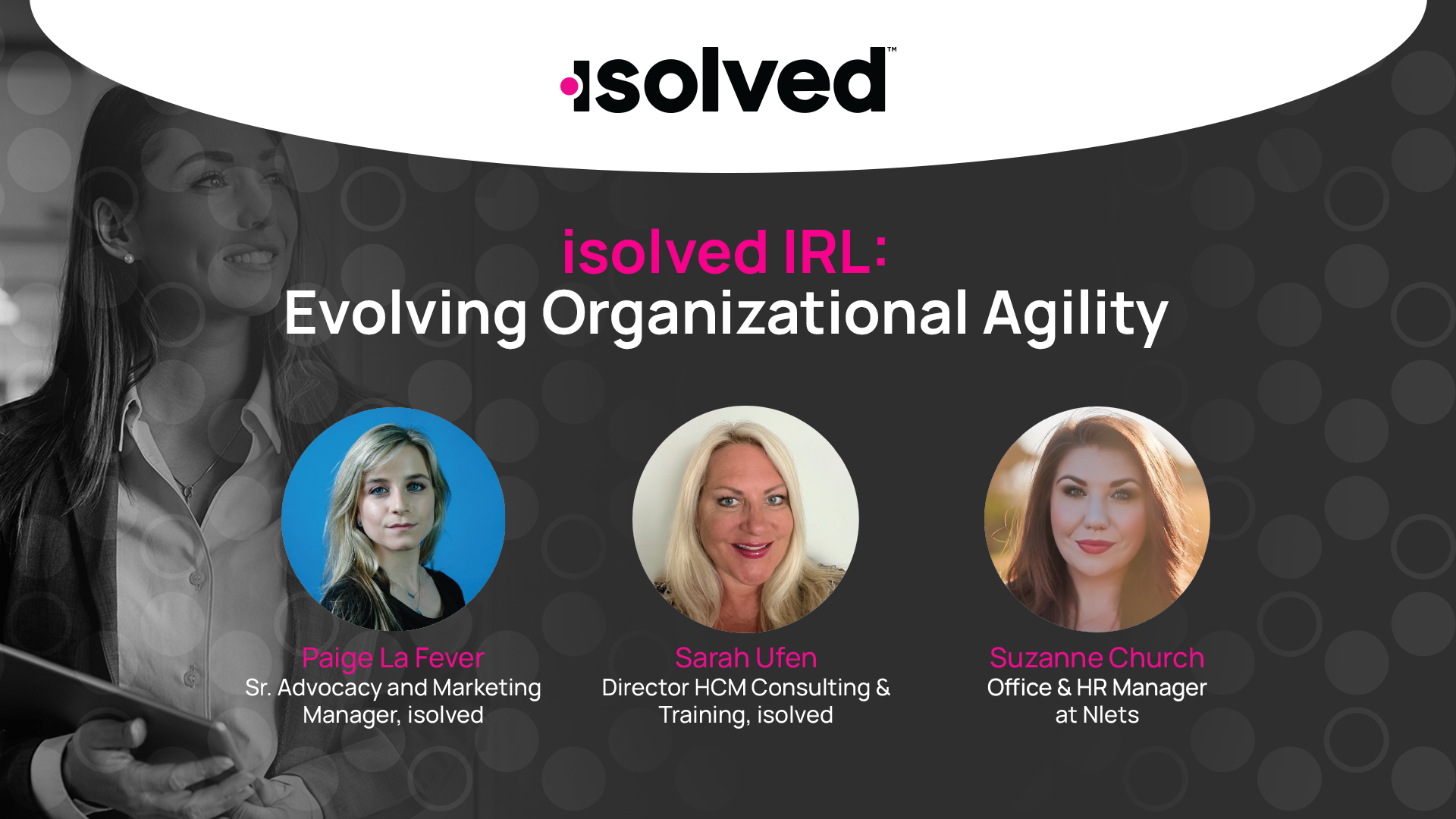 isolved IRL: Evolving Organizational Agility
When COVID hit organizations had to adjust fast to the new norm of work and address the ever changing business and state requirements. Especially for HR whether they were teams of 1 or 10. With the right technology HR teams prevailed during the pandemic and came out stronger than ever.
Watch our on-demand In Real Life (IRL) webinar to discover how isolved helped a not for profit telecommunications organization shift not only their employee scheduling but optimize HR Services to develop new strategies and optimize their isolved services to become more responsive and successful organization.
Learn how Suzanne Church, Office & HR Manager with Nlets, successfully evolved her organization's HR team of 1 to become a power house during and after the pandemic. See how she not only found one platform for all her needs at a price they could afford all the while delivering on a better employee experience and work life balance.
Hear how these isolved products helped simplify and strengthen their organization:
isolved People Services Basic
COBRA
isolved Time
Benefits Carrier Feeds
Onboarding
Employee self-service
And so much more!
Watch Now
All fields marked with
*
are required.