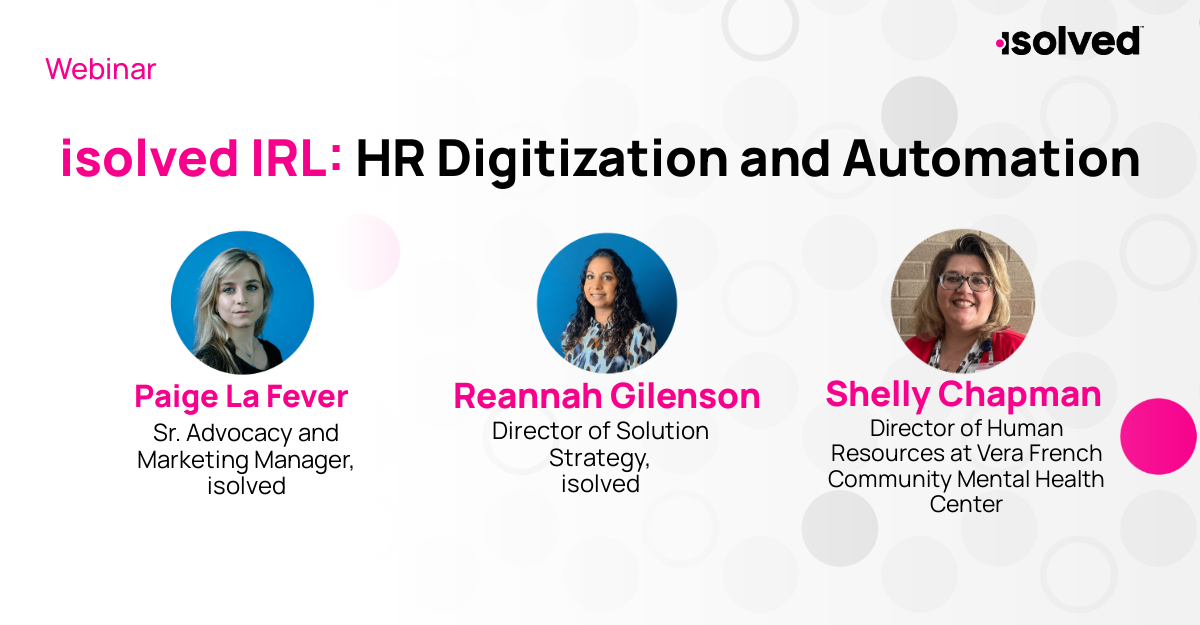 isolved IRL: HR Digitization and Automation
Organizations today face more challenges than ever before. Employees are increasingly feeling burnt out and stressed, which can lead to a drop in employee morale and performance. According to our 2023 HR Trends Report, 69 percent of full-time employees said they experienced burnout over the last year, while 45 percent reported not feeling as "enthusiastic" as they could be.
Watch our on-demand In Real Life (IRL) webinar to discover how isolved helped a Healthcare save time and money, reduce errors, increase efficiency and set their organization on the right path of HCM maturity
Learn how Shelly Chapman, Director of Human Resources at Vera French Community Mental Health Center, implement all the aspects of isolved and time-savings methods within the platform. Hear first hand how they are currently utilizing isolved for onboarding, time & attendance, payroll, HR, OSHA tracking, benefits, applicant tracking, and most recently have added the Predictive People Analytics.
Hear how these isolved products helped simplify and strengthen their organization:
Predictive People Analytics
FSA
COBRA
Benefits
isolved Payroll
And so much more!
Watch Now
All fields marked with
*
are required.