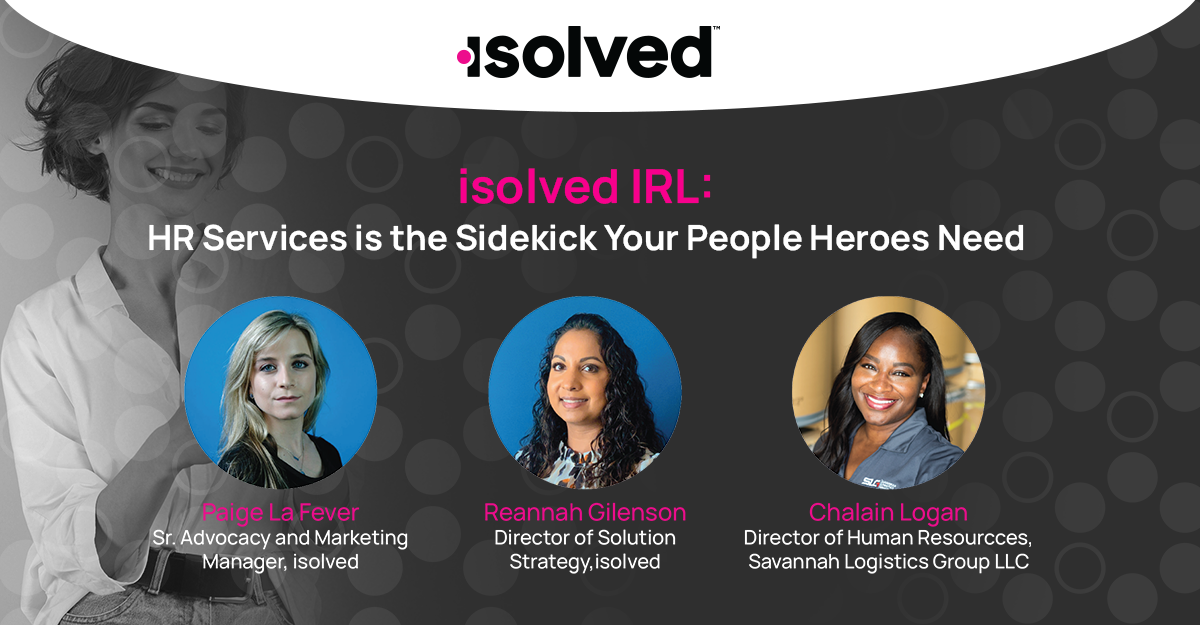 isolved IRL: HR Services is the Sidekick Your People Heroes Need
When it comes to expanding your HR teams it can be hard to find the right fit and the time to train them when you are faced with your other HR duties. What if you could get help when it came to finding and retaining top talent, reduce your HR workload, and stay in compliance; while internal HR may be non-existent or stretched too thin. Sounds like a dream? It could be real life for you.
Watch our on-demand In Real Life (IRL) webinar to discover how isolved helped a Professional & Business Services save time and money, reduce errors, increase efficiency and maximized technology investments and enabled their HR to become more strategic.
Learn how Chalain Logan, Director of Human Resources at Savannah Logistics Group LLC, utilized HR Elite Services for in-depth HR guidance from posting on job boards to helping with salary benchmarking, create custom employee handbooks, in-depth HR assessments with recommendations and an actionable roadmaps and more!
Hear how HR Services helped this organization fully utilize the following products:
Share and Perform
Benefits Open Enrollment
Payroll
Applicant Tracking
And so much more!
Watch Now
All fields marked with
*
are required.