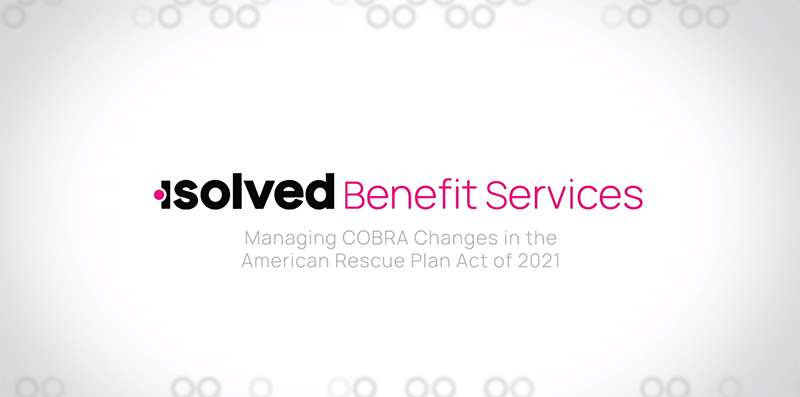 Coverage, Credits & Compliance: Managing COBRA Changes in the American Rescue Plan Act of 2021
Confused by the extensive COBRA changes set forward in the American Rescue Plan Act (ARPA) of 2021? Want to maximize the benefits of the ARPA? You're not alone.
In this recorded webinar, isolved benefit experts Chris Edick and John Gookin provide a practical path forward for the new legislation. Access the recording now to get answers to your most pressing questions:
What is ARPA?
Who will be affected by the ARPA COBRA provision?
Who qualifies as Assistance Eligible Individuals?
Are those who previously denied COBRA eligible?
When will subsidy eligibility end?
Who pays for the subsidy costs?
Who do we need to notify of these changes?
What else is required?
How can isolved help?
When should we expect more guidance?
Watch Now
All fields marked with
*
are required.