Latest updates coming to isolved People Cloud!
Important changes to isolved People Cloud going live on Friday, June 03
HR / Payroll
New Hire Wizard
As mentioned, and noted throughout the system, we have removed the New Hire Wizard screen. Users should use the Configurable New Hire screen within Onboarding or the Quick Hire screen to add new employees into the system.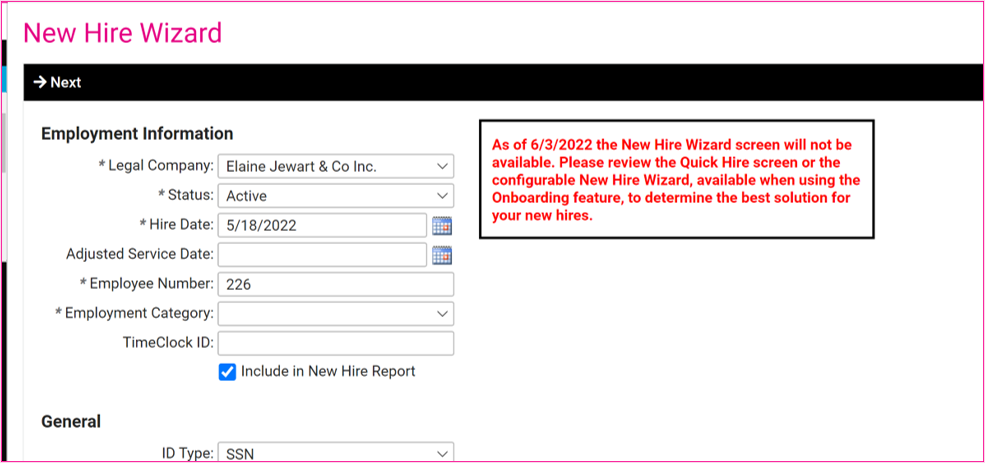 Quick Hire Changes
Over the past few releases, we have made several changes to our Quick Hire screen. With our 8.10 release we have added the following fields to Quick Hire:

EEO Information
Veteran Information
Active-Duty Separation Date
Recently Separated Veteran
Protected Veteran
I-9 Information
Note: This field includes an information icon  that states: "An electronic version for Section 1-Employee Information and Attestation of the form I-9 has not been completed by the employee. Data entered here is for informational purposes only."
I-9 Completed Date
Citizenship
Disability Information
Disabled
Disclosure Date
Requires Accommodation
Notes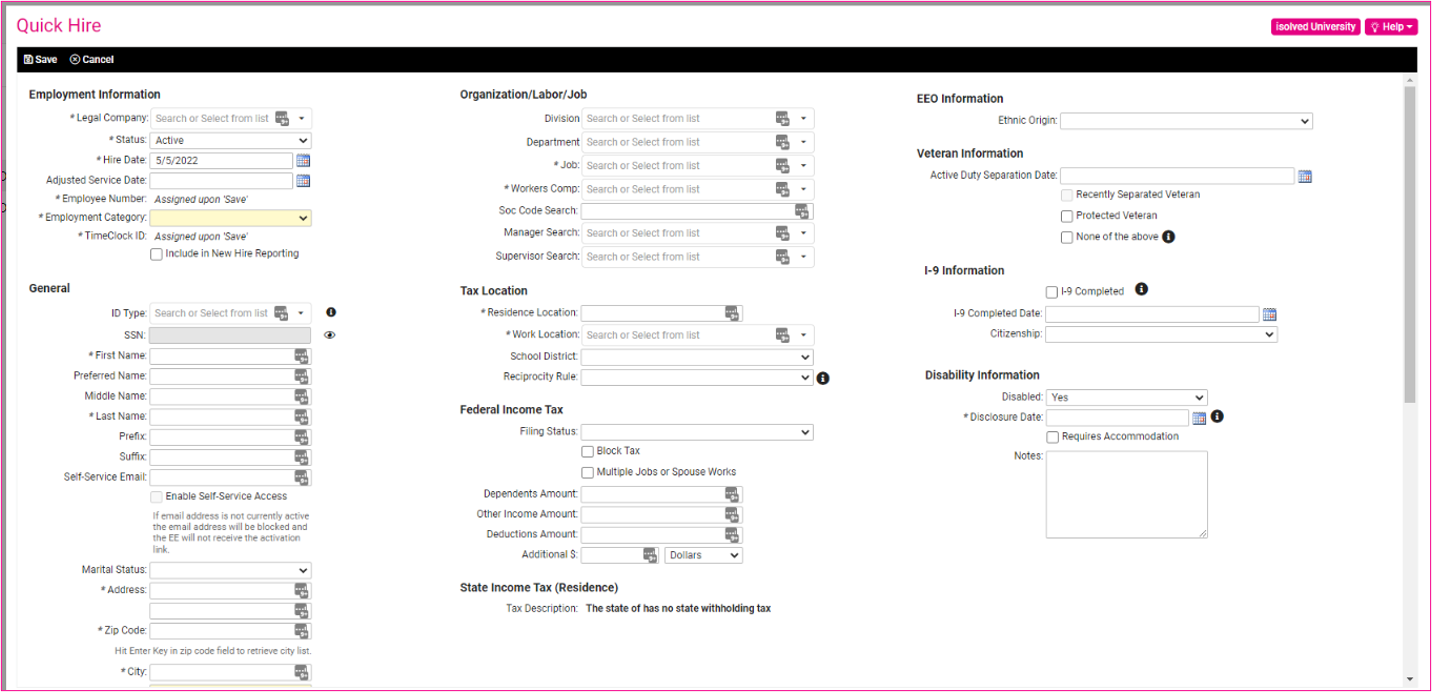 Please login to isolved and navigate to your landing page quick links for a full list of maintenance updates!