Latest updates coming to isolved People Cloud!
Important changes to isolved People Cloud going live on Friday, July 15
PLATFORM
isolved Conversational Virtual Assistant (CVA)
We are thrilled to announce the launch of the isolved Conversational Virtual Assistant (CVA). isolved Conversational Virtual Assistant lets your employees access their important information and complete common HR tasks in isolved People Cloud without ever leaving Microsoft Teams. Employees can request time-off balances, ask for a list of current benefits and even view their schedule through the conversational interface, reducing complexity and improving the employee experience.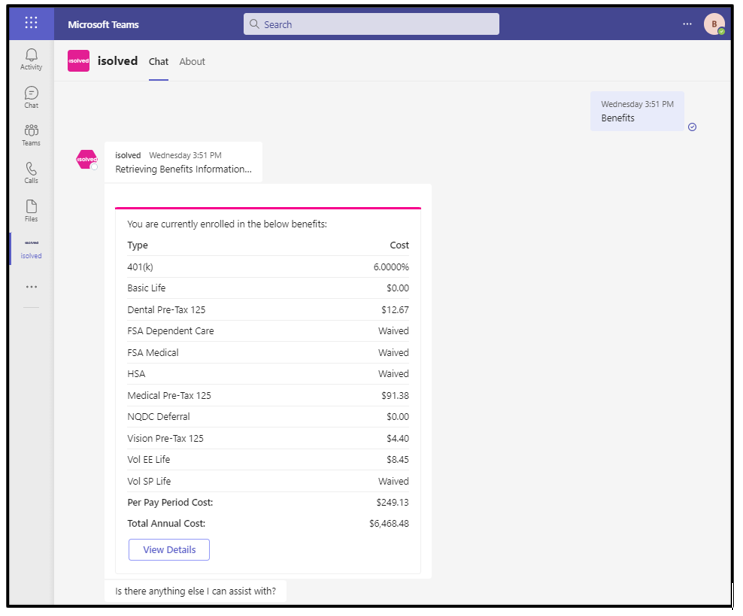 isolved Conversational Virtual Assistant (CVA)also alleviates the burden placed on Human Resources by empowering employees to get answers to common human resource questions.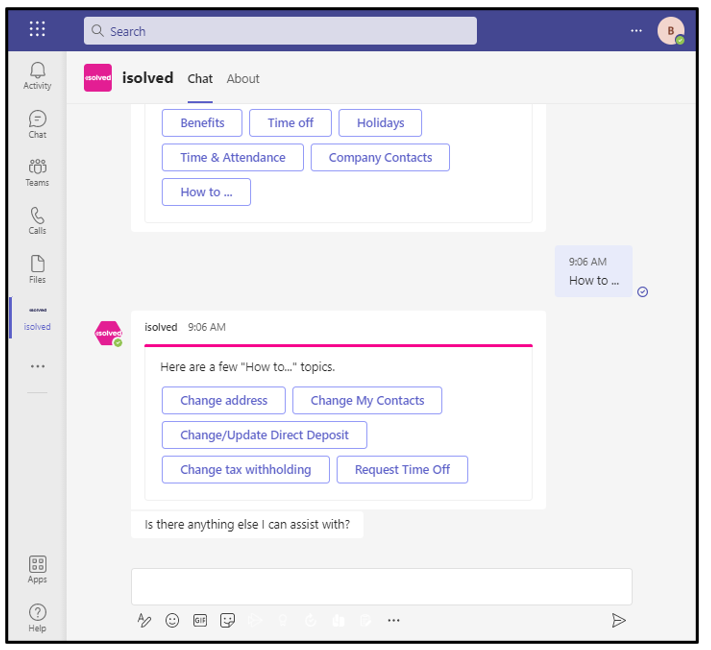 Click here for the full documentation on how Conversational Virtual Assistant works in isolved People Cloud.


Terms and Conditions Update
With the addition of our new Conversational Virtual Assistant, we have updated our user terms and conditions as well as stored them into a menu for easier access. Upon login, users will be asked to review and electronically acknowledge the updated terms and conditions.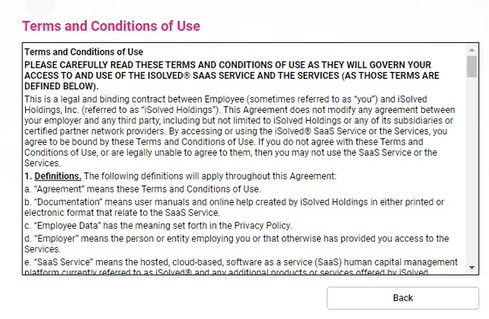 To access a copy of the terms and conditions that you and your employees have signed off on, select your name in the top left corner of the system and select the terms and conditions link.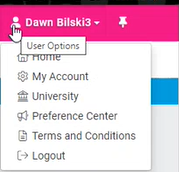 Adaptive Employee Experience – Inactivity Timeout
Client Users will now be able to set an Adaptive Employee Experience Inactivity Timeout within the Adaptive Setup screen. The timeout can be set in Minutes, Hours, or Days. The "actual" timeout for the Adaptive User will be +/- Five (5) minutes based on the setting selection. The Timeout setting will only affect the Adaptive Employee Experience (AEE) users and will not affect users in the Classic ESS view. The Timeout for Classic ESS Users will remain the same at 20 minutes.

Note: If this field is not set, the default timeout is 30 days.