Latest updates coming to isolved People Cloud!
Important changes to isolved People Cloud going live on Friday, March 25
Notes Rule (attestation)
Our 8.5 release allows employees to use our Notes Rule while clocking in and out. While this rule was designed to be compliant with new legislation (specifically in California) for attestation when punching, it can also be used for general notes needs during the punch process.
After the employee has entered their standard punch information, if note rules are configured they will be prompted to enter a response to each configured statement or question, one screen at a time. When the employee has entered a response to the last configured statement or question, the punch will be submitted with the responses provided, and a confirmation will be shown to the employee as with a regular punch. If all configured statement or questions are not answered, the punch will not be submitted, and the confirmation page will not be shown.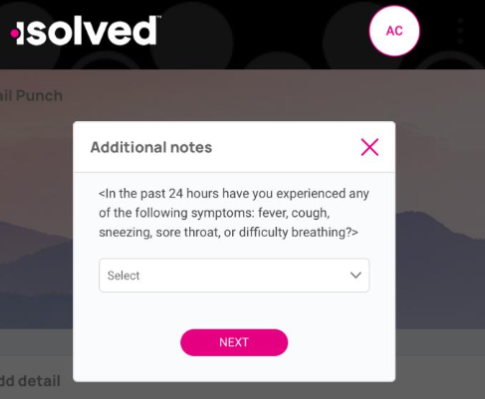 Once the punch has been saved, the employee will see the answer to the questions asked in their confirmation screen.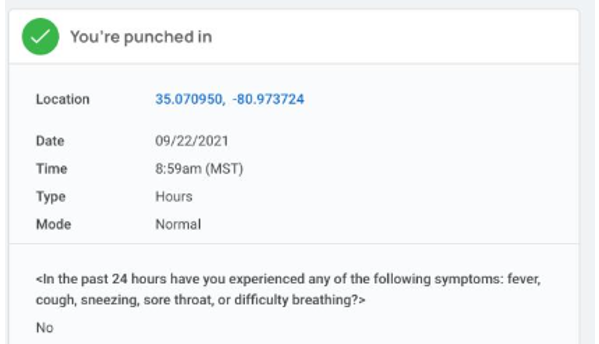 Offline Punching
If the employee's device is offline and note rules are configured, a message will inform the employee that the punch has been recorded and the offline punch is in progress.
When the device is back online, the employee will be required to complete the additional notes. The punch will be submitted only after the employee completes the additional notes.
The first image below has the offline notification displaying at the top of the screen.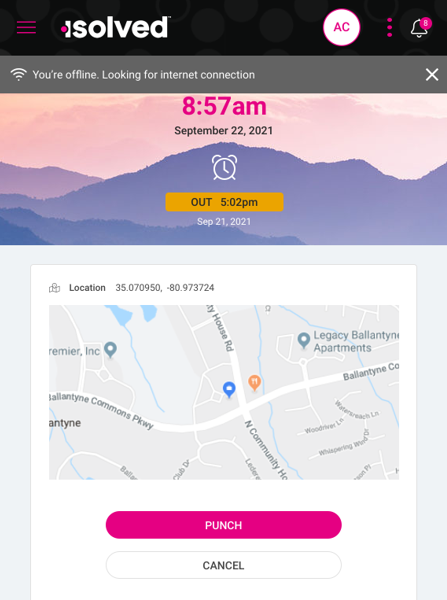 The employee can continue to enter their punch details as well as enter a response to each configured statement or question and choose to save. Isolved will notify the employee of being offline using the message below: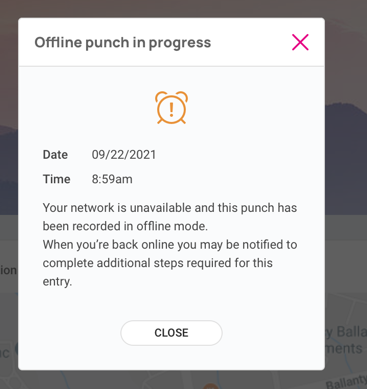 As mentioned above, once the employee's device regains connectivity their punch will be processed and added to their timecard.