Latest updates coming to isolved People Cloud!
Important changes to isolved People Cloud going live on Friday, June 30
isolved Platform
Adaptive Employee Experience: Employee Documents
Managers and supervisors will have access to employee documents in Adaptive Employee Experience. Users will be able to upload, view, and edit documents per rules that are set up at the company level.

Benchmark Insights in Predictive People Analytics
isolved Benchmark Insights provides our clients with the ability to compare by job their internal salaries, tenure, and turnover to external averages across the marketplace. Clients can then use these insights to strengthen their workforce strategy and optimize individual performance. For more information on this exciting, new offering reach out your account manager today!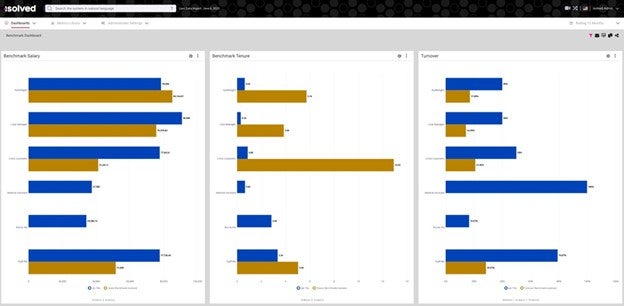 Marketplace


QuickBooks Online Integration
Clients can now integrate QuickBooks Online into isolved! The system allows for Service Bureau and Client Users to setup the mapping exports into QuickBooks Online from the system. To learn more about QuickBooks Online Setup, click here for the isolved University article: QuickBooks Online Integration Setup (Client)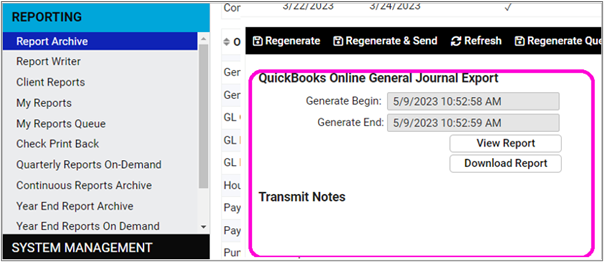 Screen Updates
Over the next few months, you will see that we are refreshing several screens, moving them to a more modern look using the new grid style that you have already seen on other newer screens. The overall functionality remains the same with some differences noted below.
This is an example of the previous version of the Prior Employment screen:

This is an example of the new screen, where you can sort, filter, group, and view all pieces of information:

The screens that will be updated with this release:
Client Management > Tables > Misc Field Categories: Updated grid layout and added export to Excel
Employee Management > Employee Maintenance > Organization Supervisor/Manager: Updated grid layout and added export to Excel
Employee Self-Service > Jobs: Updated grid layout
Employee Self-Service > Direct Deposit: Updated grid layout
Employee Management > Employee Pay > Direct Deposit: Updated grid layout and added export to Excel
9.13 Sneak Peek
We are still working on new items for release v9.13 on July 14th. Please check the next newsletter for more information.
Compensation Management
The compensation management tool allows users to manage bonuses and salary adjustments directly in isolved utilizing a full workflow process complete with functionalities including email reminders and collaborative input from different levels of organization.
Event Setup Screen
From this screen, users can set up new compensation events with their preferred settings before an event begins.

Compensation Analysis Screen
Approvers can view their assigned employees and make their recommendations based on employee profiles and recommendations from previous steps (if applicable).

Event Management Screen
Users can view the status of all steps of a compensation event. From this screen, users can check the completion of steps per assigned approver and additionally advance steps if necessary.

Prior Pay Period Modifications
With the July 14th release, prior pay period modifications or retroactive pay adjustments functionality will be introduced! Users with access will be able to "Unlock" time cards and make pay adjustments.
Force Direct Deposit Prenote
Client and Service Bureau users will have the ability to force a prenote on an employee's bank account. This feature is an additional measure of security against fraud.
BIPA Updates
July 14th will be the last day for employees to have the ability to consent at the clock prior to their templates being deleted if they haven't consented already. It is important to make sure all clocks are updated to the latest firmware, so employees can do so.