Latest updates coming to isolved People Cloud!
Important changes to isolved People Cloud going live on Friday, August 25
Learn & Grow
University Library Glossary
We've added a Glossary feature to the University Library that allows isolved to teach its learners about all the HCM/benefits industry terms. Each term page includes the definition and other related words.
https://learning.myisolved.com/library/glossary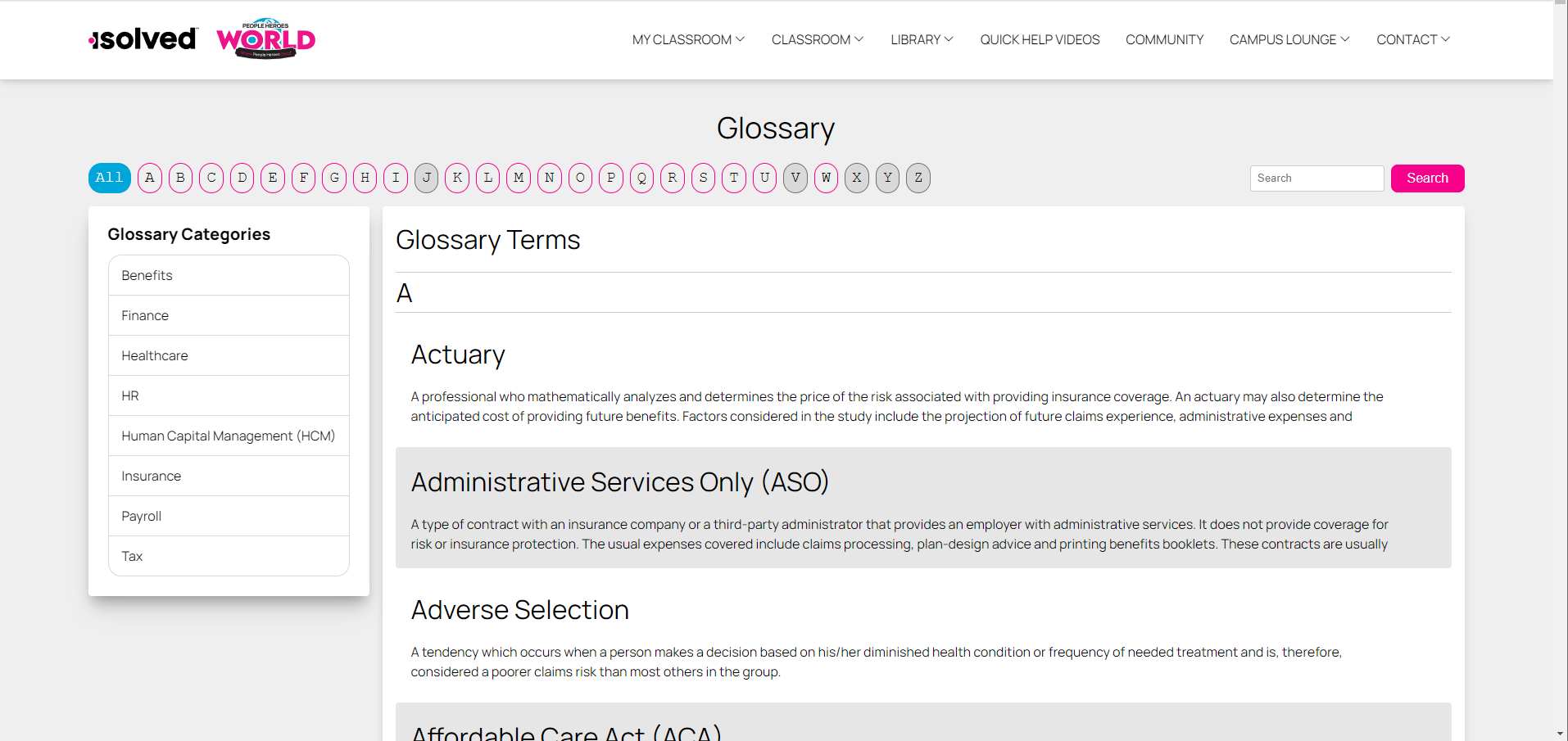 Platform
Screen Updates
Over the next few months, you will see that we are refreshing several screens, moving them to a more modern look using the new grid style that you have already seen on other newer screens. The overall functionality stays the same with some differences noted below.
This is an example of the new screen, where you can sort, filter, group, and view all pieces of information:

The screens that will be updated with this release:
Client Management > Labor & GL > Pay Group Budget Hrs/Dollars: Updated Grid Layout.
Employee Management > Employee Maintenance > Employment Status History: Updated Grid Layout. Users can export data.
Employee Management > Employee Maintenance > Percent Distribution: Updated Grid Layout. Users can export data.
9.17 Sneak Peek
We are still working on new items for release v9.17 on September 8th. Please check the next newsletter for more information.
Compensation Dashboard
The Compensation Dashboard is tentatively rescheduled to be released with the 9.17 product release. The Dashboard allows users to gain valuable insight into their Compensation data at a glance and gives users a visual representation of their real compensation information.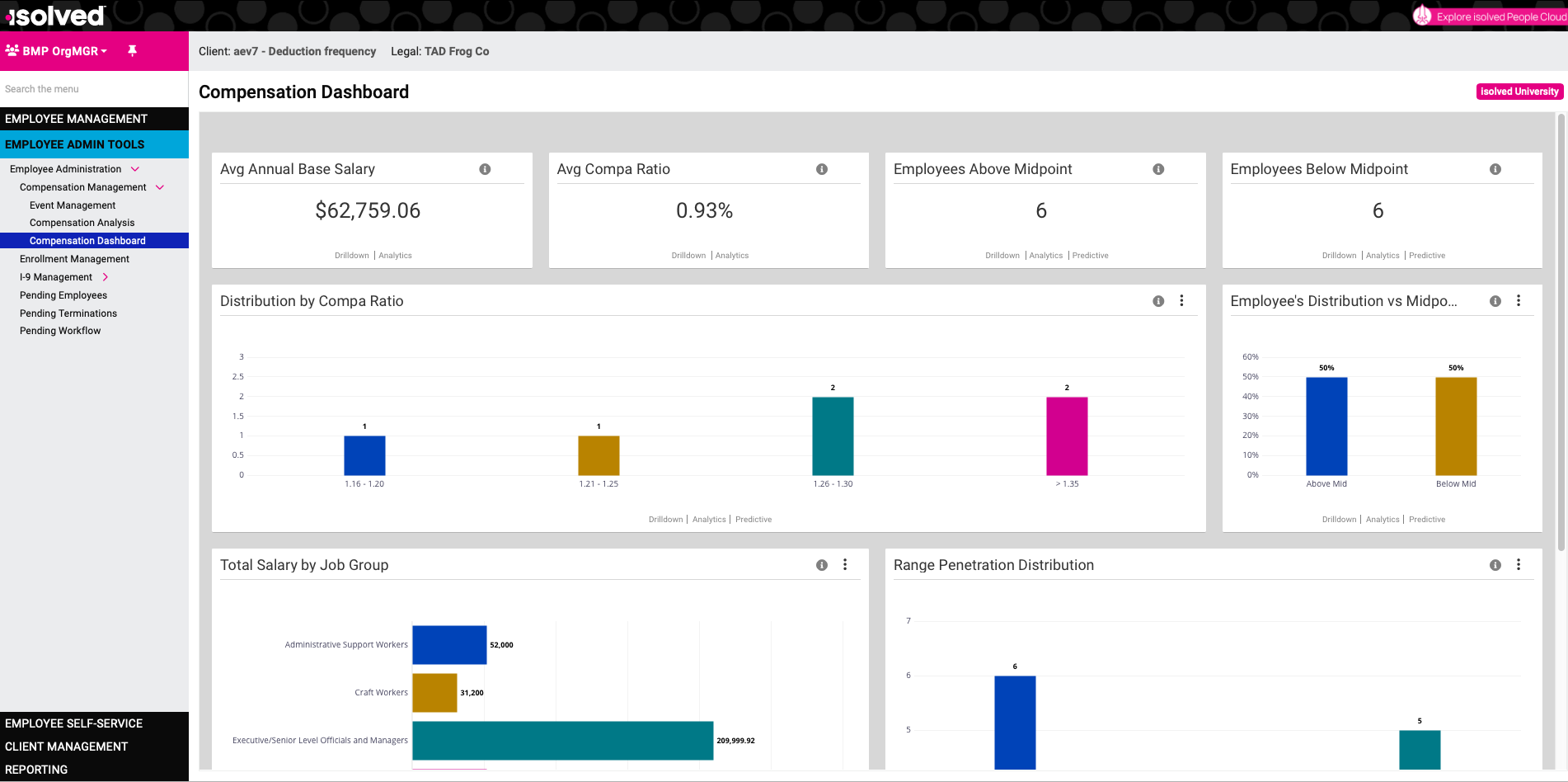 BIPA Update
We are moving forward with the next phase in our BIPA rollout on September 8th, 2023. The next phase is to delete templates for employees that have not consented (manually or at the clock) to use the touchpad for clocking in.
Once a template is deleted, the employee will need to create a new template. It is important to start this process early to avoid having to re-enroll employees. As a reminder, the deleting of templates will also occur on our velocity and IQ model clocks (with touchpads) when a manual consent form is not present. Please ensure you have manual consent forms attached to prevent the deletion of employee templates.
To support your preparation for the 9/8 release, clients can run the report "Employee Clock Settings with Template Data" to identify employee statuses.