Latest updates coming to isolved People Cloud!
Important changes to isolved People Cloud going live on Friday, September 22
Tax
NY MCT ER Tax – Support of Zone 1 and 2
NY MCTMT has been broken into Zone 1 and Zone 2 to prepare for Q3 reporting. Right now, both zones are pulled into a single zone.
Note: if the client has run the last payroll of the quarter, an adjustment run will need to be completed. This will only apply to companies who use NY taxes. Going into Q4, the amounts will calculate automatically.

Time
BIPA Update
There will be a new report added this week called, "Employee Consent Export". This report focuses on BIPA consents and includes information about the employment status, Clock Settings, Consent Accepted/Declined, and more!
Platform
Predictive People Analytics Front End
We have been working on improving the speed and aesthetic of PPA to further refine the feel. In addition to front end changes, the Drilldown, Analytics, and Predictive options are now available for quick access information at the top of the dashboard. Clicking on the quick access information presents the user with an in depth look at the data used to create the quick access information.
PPA Dashboard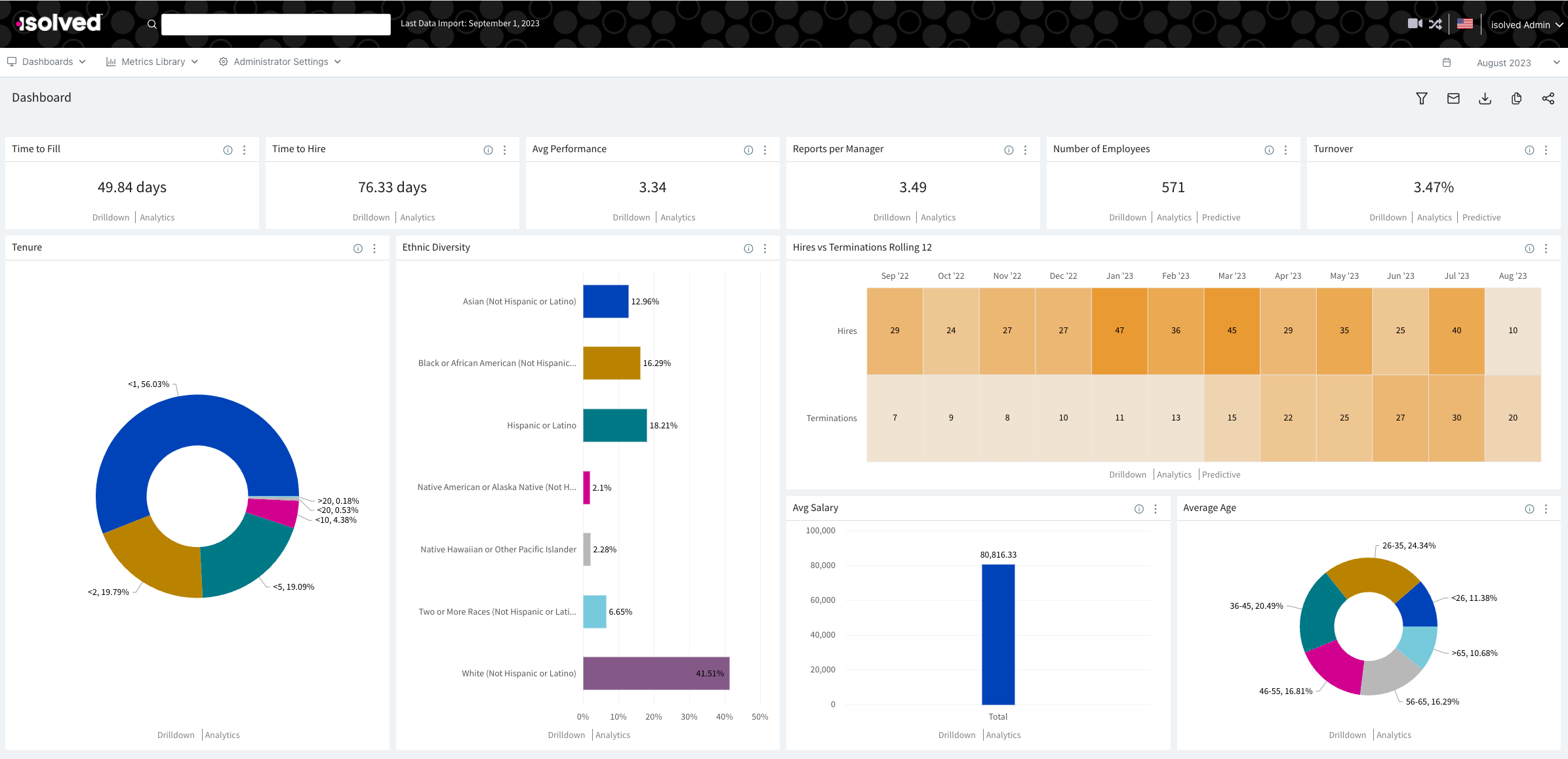 PPA Org Chart: The Org Chart has gotten minor visual updates to make it blend with the Dashboard more seamlessly.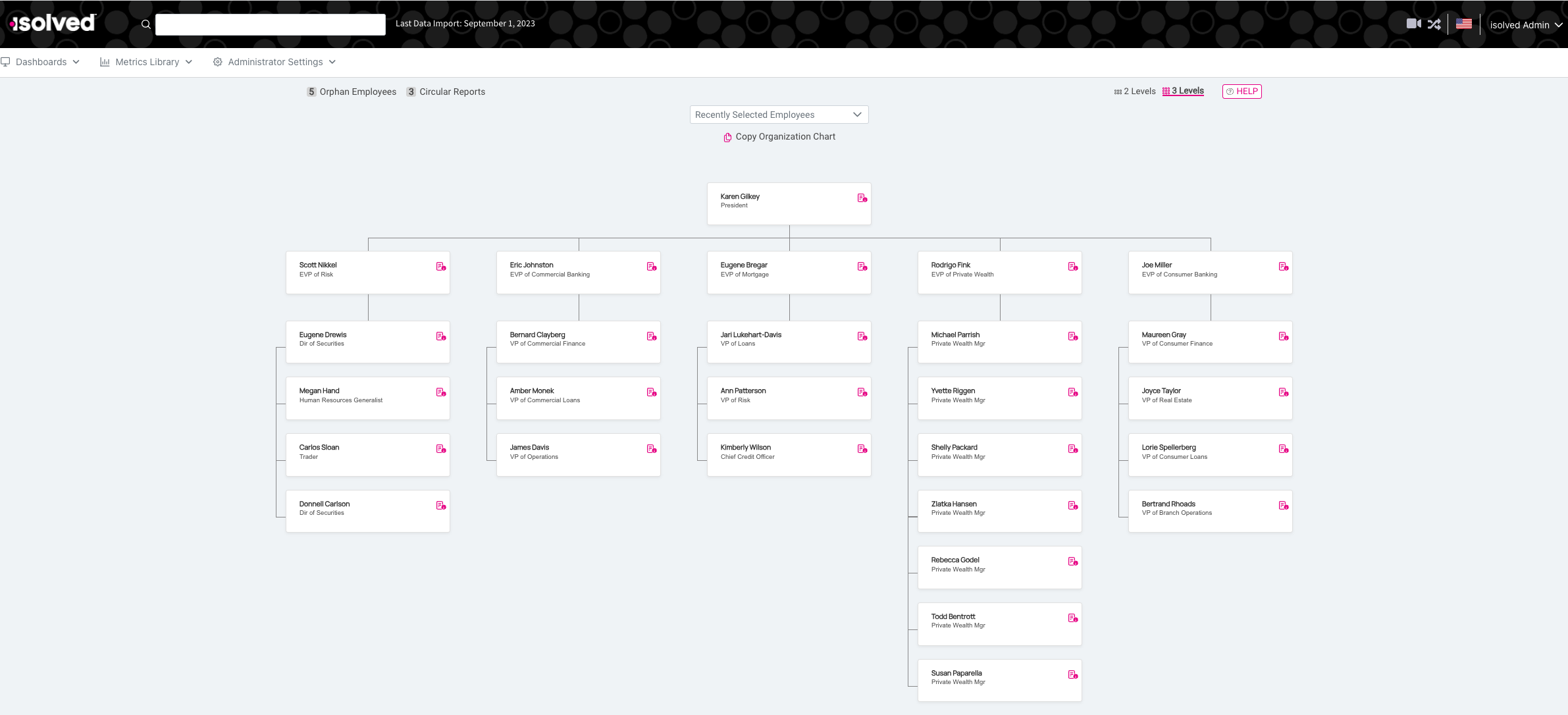 Screen Updates
Over the next few months, you will see that we are refreshing several screens, moving them to a more modern look using the new grid style that you have already seen on other newer screens. The overall functionality stays the same with some differences noted below.
This is an example of the new screen, where you can sort, filter, group, and view all pieces of information:

The screens that will be updated with this release:
Client Management > Tables > Misc Employee Fields: Updated Grid Layout. Users can export data.
Employee Management > Employee Benefits > Life Events: Updated Grid Layout. Users can export data.
Client Management > Benefits > Accrual Plans: Updated Grid Layout. Users can export data.