Our commitment to accessibility.
We at isolved understand that not all of us access and consume information and technology in the same way. Whether a person is among the 61 million adults in the United States living with a disability1 or experiencing situational barriers, inclusion and maximizing access to our content is a critical part of our corporate mission.
Although isolved is not required to comply with Section 508 of the Rehabilitation Act of 1973, web content produced by isolved is intended to meet W3C WCAG 2.0 at a AA conformance level.
If you have any questions, please contact isolved here.
isolved People Cloud™ was designed with people in mind and to be as inclusive as possible for both the employee and the employer admin. From its crisp, accessible and straightforward user interface (UI)/user experience (UX) to being performance ready on any device due to its progressive web application (PWA) design, isolved People Cloud™ is as simple to navigate and intuitive to use as some of the most popular shopping and social apps and websites.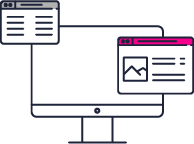 isolved People Cloud PWAs are built with modern application programming interfaces (APIs) to deliver enhanced capabilities, reliability and accessibility to reach almost anyone, anywhere and on any device from a single codebase.