3 Applicant Experience Best Practices for 2021
Monday January 4th, 2021
Estimated time to read: 2 minutes, 45 seconds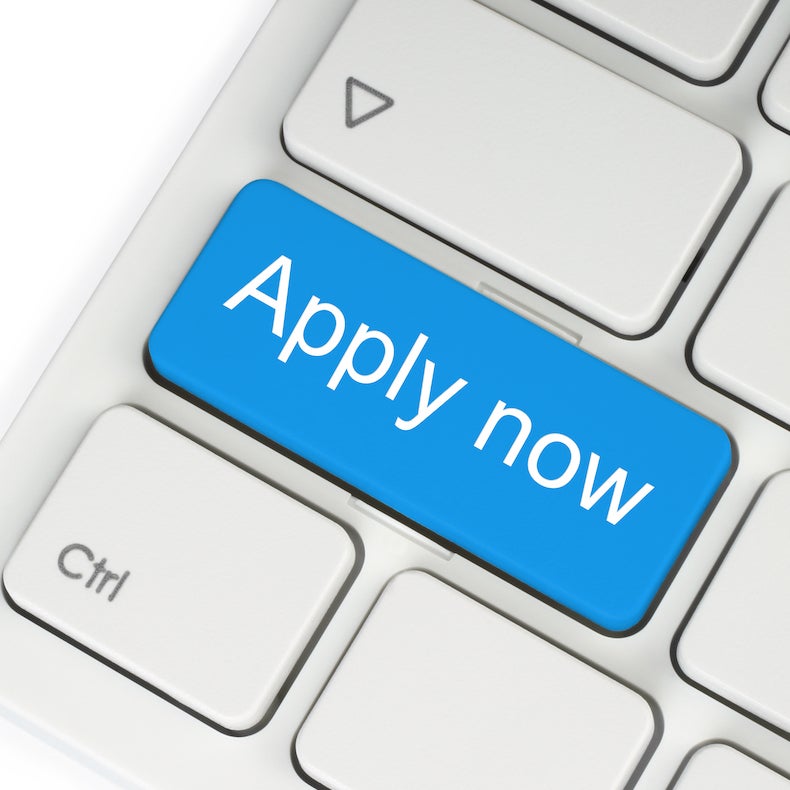 For some jobseekers, looking for a new position can be one of life's biggest stressors. So what can human resource (HR) teams and hiring managers do to allay this feeling and streamline their talent pipelines? Put the applicant experience first, of course. Here are a few suggestions:
Communication Transparency
A report from Glassdoor reveals that 58 percent of candidates prioritize clear and regular communication during the application process. isolved's Director of Solutions Consultants Brad Ronek suggests that a lack of communication can push top candidates away.
"Your company may be a candidate's first choice based off of culture and the conversation had during an initial interview," said Ronek. "But if the hiring process gets stalled and there is no follow up or email correspondence, then the candidate is going to move on."
A robust applicant tracking solution that enables recruiters and hiring managers to leverage automated communication functionality can help. For instance, automated email prompts can be set up to maintain a regular cadence of communication. Some systems also allow hiring managers to set up virtual interviews. In these interviews, applicants are asked to answer a specific question or questions via audio or video. Then, the hiring manager is able to review each submission during their downtime in order to determine top candidates for the position.
Overall, it is important that hiring teams set expectations with realistic hiring timelines, as well as provide consistent status updates and offer feedback to applicants that may have made it to the final round of interviews but did not get offered the position. Doing this creates a positive experience and leaves the door open for future opportunities in which the applicant may be a better fit.
Clarity on Compensation
Many candidates are actually looking for clarity on the bread-and-butter basics of employment. In fact, nearly 33 percent of respondents from a 2020 iHire survey state that finding jobs that meet their salary requirements was one of their top online job search issues.
Although adding salary information to job listings is certainly an option, this is something that should be determined internally after considering the impact it could have on applicants as well as existing employees. For instance, while salary could persuade a qualified candidate to apply for a position, it could also do the opposite or lead to an increase in unqualified applicants. Additionally, existing employees are able to see salary on job postings, which could lead to culture friction in certain circumstances.
That being said, hiring managers should touch on basic salary and benefit information early in the interview process. Doing so will make sure that everyone is on the same page so that the candidate doesn't go through the entire applicant pipeline before finding out that the salary is lower than expected or benefits don't meet his or her requirements. In fact, data shows that the two top pieces of information job seekers look for when researching a company or looking at job ads are salary and benefits.
An Easy Application is Key
Making an online application just 10 percent easier to complete can result in a 2.3 percent increase in job application submissions from mobile users and a 1.5 percent increase from desktop users according to Glassdoor research.
In fact, additional data shows that, on average, 53 percent fewer applications are completed on mobile devices. Although this may partially be due to resumes being more accessible on desktops, Ronek notes that it could also indicate improvement is needed for the mobile experience.
"Nowadays people are doing everything from their mobile devices, and so I think that making sure job applications are mobile friendly is a huge opportunity," said Ronek. "The key is to ensure that the applications you are presenting candidates can be accessed and completed from any device."
Another way to improve the application process is by making form fields easier to fill out. Ronek recommends using an applicant platform that pulls information out of the candidate's uploaded resume or LinkedIn profile to fill in form fields. For candidates applying for multiple positions within a company, it is also important to have technology that saves and carries over basic information for each application. This not only streamlines the application process, but also creates a better experience.
Making Experience a Priority
It's important to remember that an amazing applicant starts with an amazing application process. Although this list offers just a few ways that HR teams can help to improve the applicant experience, it is a good place to start.
Getting candidates to apply is the first step, but what about tracking applicants? Check out this infographic for signs that your enterprise needs an applicant tracking system (ATS).
This article has been read 4,221 times.