3 Employee Experience Trends to Watch in 2022
Wednesday January 5th, 2022
Estimated time to read: 2 minutes, 15 seconds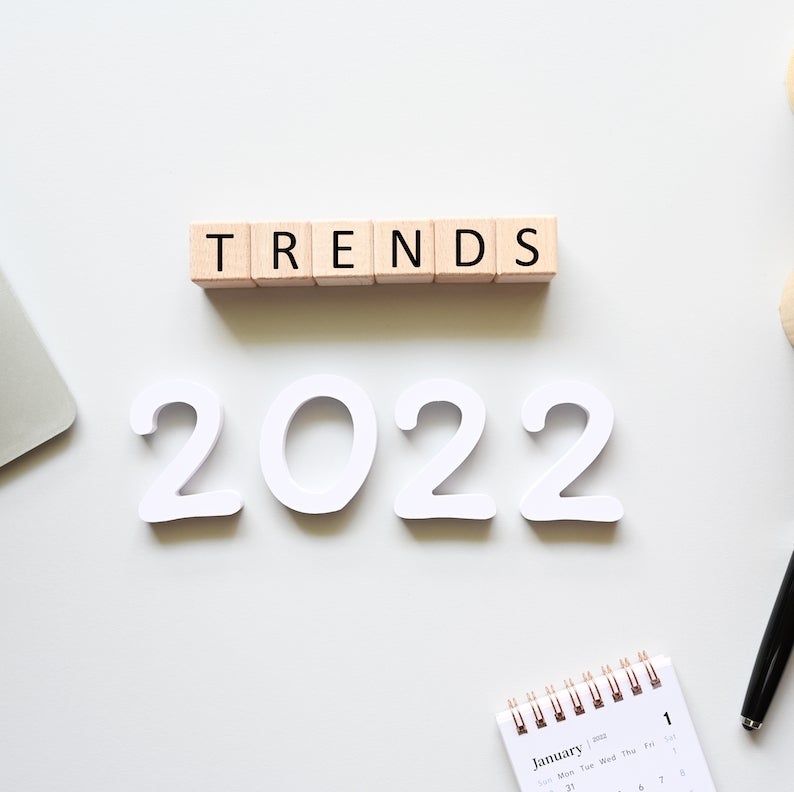 Ninety-two percent of human resources (HR) departments prioritized employee experience (EX) in 2021, yet 38 percent of employees rated their experience as average for the year. This disconnect shows there is work to be done to get everyone on the same page in 2022 – but where should HR teams focus?
To get insight into EX trends for the new year, isolved surveyed more than 675 full-time employees in the United States. Their responses highlight experiences from 2021 and priorities for 2022, which HR teams can use as a guide to create strategies for improving EX going forward. Here are three trends to consider during planning:
1. It's Time to Address Burnout
Our survey found 75 percent of employees experienced burnout in 2021, and 64 percent did not feel comfortable communicating their feelings to their boss. The main reason for the trepidation was fear of a negative response.
In 2022, it is imperative that leadership teams create a safe space for employees to communicate challenges with their supervisors. This can be done with clear and open communication, as well as by providing support in other ways. For instance, our survey identified the top ways employees would like their employers to address burnout, which includes (in order):
Offering paid mental health days
Providing resources on how to minimize the risk of burnout
Developing a strict policy about not responding to work after hours
Offering wellness meetings, such as yoga or meditation classes
2. Engage Employees with Learning Opportunities
Positive EX and engaged employees go hand in hand, yet only 9 percent of employees said their employer prioritized engagement in 2021. While there are many ways to engage employees, learning opportunities topped the list when employees were asked how they'd prefer to be engaged by their employers. This is the second year in a row that employees identified learning opportunities as the best way to engage them at work.
With a learning management system (LMS), employers can offer continuing education support while also developing talent from within. This can prove beneficial from not only an EX perspective, but from a recruitment and retention perspective as well. In fact, 10 percent of employees said they were tempted to leave their jobs in 2021 because there wasn't room for growth. Providing professional development support, however, can help to keep employees engaged and developing within their roles.
3. Flexible Working Arrangements are Still in Demand
Remote work has been a hot topic since the pandemic began, and employees are increasingly expecting flexible working arrangements from their employers. In fact, providing a flexible working environment came in second when we asked employees how their HR teams can improve company culture in 2022.
Although many employers have already made decisions as to how – and where – their employees will work moving forward, it's not a bad idea to reevaluate those decisions as we continue to move through the pandemic. It's also important to take employee feedback into consideration when making plans. For instance, our survey found 65 percent of employees prefer hybrid or remote work options, yet only 19 percent of employers who supported flexible arrangements before vaccines were readily available have made remote work a permanent solution. Regardless of the decisions that leadership teams make, it is essential that plans are communicated clearly and added to employee handbooks so they are easy to reference.
Leveraging Employee Feedback to Improve EX
Time will tell which HR trends make the biggest impact in 2022, but it's safe to bet that EX will continue to be a priority for many organizations this year and in the years to come. This is why it's important for leadership teams to seek out employee feedback on a regular basis. Doing so can help HR teams identify where EX improvements can be made.
Embrace all of the year's biggest HR trends! Read isolved's 2022 HR Trends whitepaper to learn more.
This article has been read 3,393 times.