4 Reasons to Join isolved in Palm Desert for isolved Connect
Tuesday August 29th, 2023
Estimated time to read: 1 minute, 15 seconds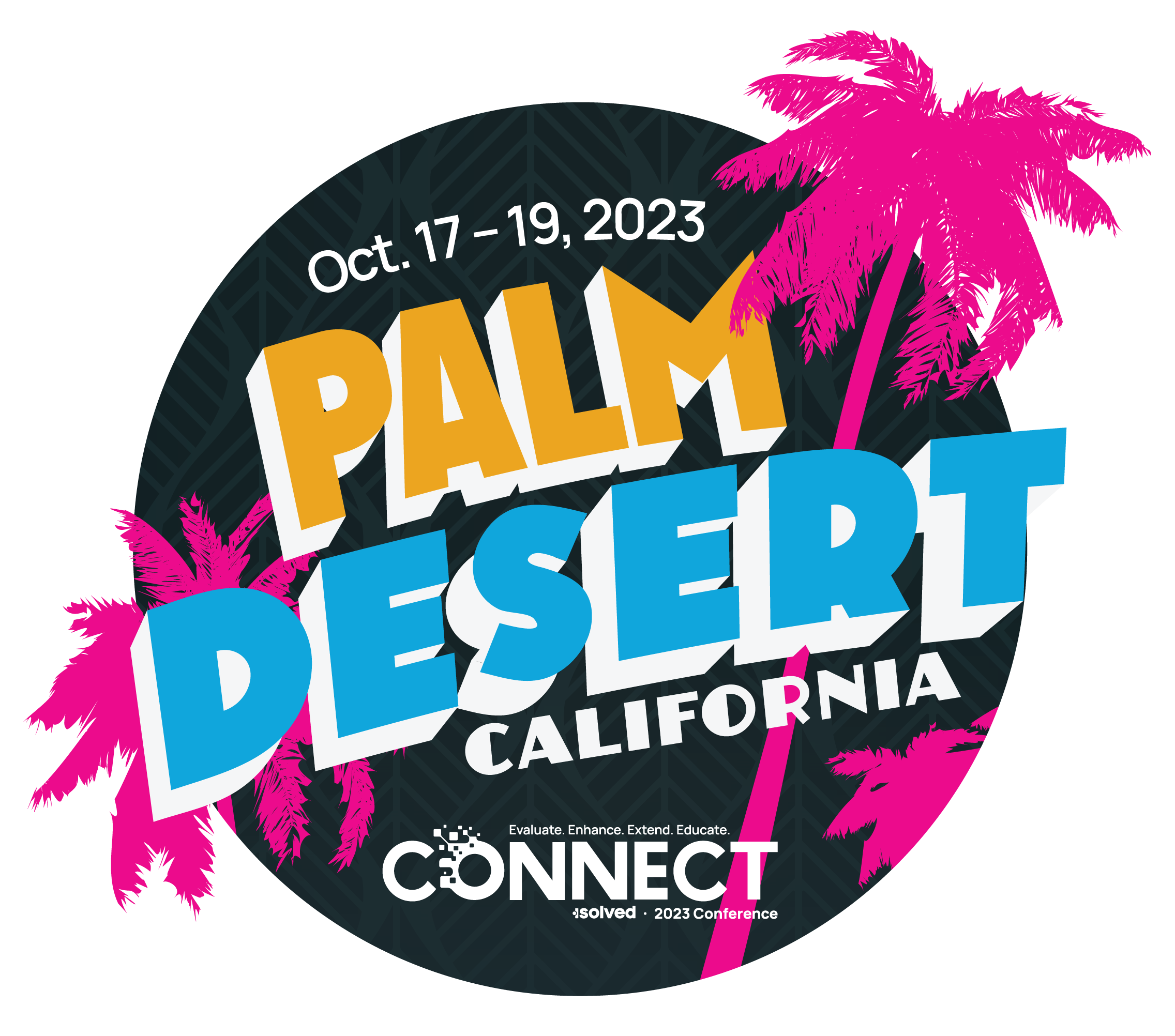 We're trading in our cowboy boots for flip flops this year at isolved Connect 2023 in Palm Desert, CA! Following the success of isolved Connect 2022 in Nashville, we're gearing up for what seems to be the biggest Connect to date. Congratulations to the early birds who have their tickets already! Need a little extra convincing on what's to come in Palm Desert this year? Here's what you can expect…
Renowned and Inspiring Keynote Speakers
We're rolling out the pink carpet for Erik Wahl as he takes the Main Stage at isolved Connect. Known for his TED talks and art, Wahl is praised from business leaders to artists alike. The number one bestselling author and artist joins us in Palm Desert to encourage attendees to take risks and feel comfortable amidst the disruptions of life.
Stacey Harris, Chief Research Officer and Managing Partner of Sapient Insights Group, will also take the stage while in Palm Desert. As an industry analyst, Harris has been paving the way for the HR community for over 15 years. She'll share what it takes to be a high-impact HR organization and provide best practices to get there.
Sessions to Help You Grow
Our presenters have carefully crafted an agenda to help you maximize your isolved investment. From enhancing your employee experience, extending your isolved solutions through our resources and educating you on the tools that are available far beyond our time together in Palm Desert. Did we mention that there are 19 SHRM credits available for Connect attendees? That's three more than last year! Check out the full agenda and start mapping out your days.
Honoring Our Top People Heroes
For the second year in a row, we'll be honoring People Heroes during our isolved Customer Awards. Are you an HR hero or has your organization made a transformational change? We want to know and celebrate your accomplishments ahead of our final night Wrap Party – nominate your coworkers (or yourself!).
Rock Out with the Gin Blossoms
You've just wrapped up three fun, yet educational days with isolved – now what? It's time to follow your peers and the isolved team down to the Wrap Up Party to celebrate with the Gin Blossoms! Here are a few of our favorites to hold you over until then.
What are you waiting for? We want to see you there – it's not too late to secure your spot!
Want to learn more about isolved Connect? Check out the FAQ.
This article has been read 653 times.