5 Tips to Convince Your Boss to Send You to isolved Connect
Tuesday April 23rd, 2019
Estimated time to read: 1 minute, 15 seconds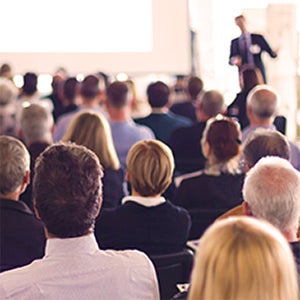 iSolved Connect is fast approaching, and your time to save on registration is running out! Early Bird pricing ends on April 30, 2019, so if you want to take advantage of the savings and attend the largest gathering of iSolved users, you need to act fast!
Need help convincing your boss to send you to iSolved Connect? We've put together this handy guide with tips for you!
1. You'll come back with helpful tips and tricks you can implement right away
At iSolved Connect, you'll get hands-on training and assistance with the most commonly used features and components of your HR and payroll platform. Return to the office with new ways to handle your daily tasks and improve your processes immediately! The training sessions also include up-to-the-minute compliance advice and information, so you can help protect your company from costly fines and penalties.
2. New intensive training courses this year
If you attended iSolved Connect last year, you'll be pleased to know we've revamped our agenda to include intensive training courses that dive deeper into some of the most highly utilized features. These longer courses allow you to dig into the functionality of iSolved, which will ultimately help your organization!
3. Motivational and inspirational speakers
In any role, it's always helpful to come back to the office feeling inspired and motivated to take on the challenges in a new way. You'll get that when you attend iSolved Connect, thanks to our incredible lineup of keynote speakers. The first speaker inspires audiences to embrace the challenges of life and overcome them with power and pride, a message that can apply to any aspect of your professional life. The second speaker will inspire innovation, initiate change, and deliver growth, which are aspects that benefit every business.
4. Connect with iSolved Legends
Our iSolved experts (we call them Legends) will be available for 1:1 sessions throughout the conference. Got a pressing question about your unique iSolved environment? An iSolved Legend can help!
5. Earn continuing education credits
Several of the sessions at iSolved Connect are worth continuing education credits, so you can learn more about your platform while earning the credits you need in your professional role.
Attending iSolved Connect is a no-brainer! It's packed with useful information and will leave you feeling inspired and motivated in your role. Register now and take advantage of our Early Bird pricing before the registration fee goes up after April 30.
This article has been read 1,788 times.