8 Innovative Work Perks Healthcare Employers Can Offer
Monday January 11th, 2021
Estimated time to read: 3 minutes, 15 seconds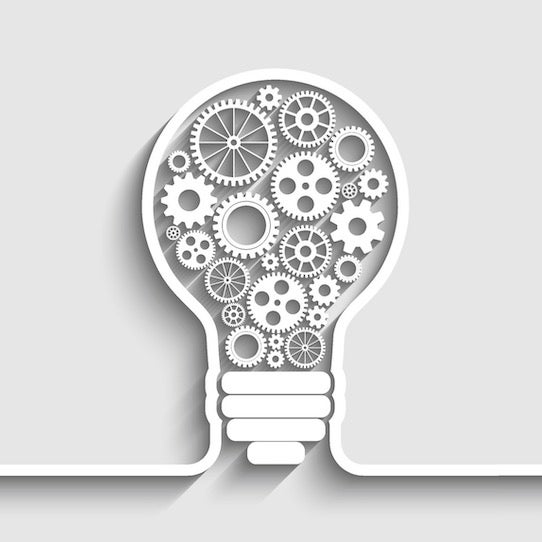 In a year when employee experience is more important than ever before, employers need to think outside the box in their efforts to boost morale in 2021– especially for essential industries like healthcare, which are continuing to bear the brunt of the pandemic in so many ways.
One proven option for healthcare employers is to expand work perks. Unique benefits show employees you appreciate them, while also doubling as a strategic initiative to attract, engage and retain talent which is extremely difficult during these times. Below is a list of a few key initiatives to consider:
1. Tenured Sabbaticals
A standard annual paid time off (PTO) policy is a baseline for employees across industries. While some employers try to differentiate with more expansive PTO policies, others are taking time off to another level by offering monthly sabbaticals to workers based on tenure. For example, companies like Adobe and PayPal have adopted a policy of five years of service = one month of sabbatical, on top of regular PTO. While tech is a very different industry, healthcare employers will need to get creative after their frontline employees have experienced more trauma this past year than perhaps at any time in their career. Healthcare companies can implement tenured sabbaticals to not only give essential employees added time off, but to also help with retention efforts by giving employees an incentive to recharge and return.
2. Remote Health Services
Sometimes workers just need a breather. Since some states have restrictions regarding in-person gym classes, employers should look at other options. For instance, offering weekly virtual health classes can ensure employees take some time to step away from their work duties and disengage in a socially distanced environment. Virtual classes can vary, from yoga to meditation. These types of activities can help employees destress – which is important, especially during the pandemic. Having these as options during breaks or as part of a person's workday is often more effective as it helps employees focus on wellness without adding extra time to their day.
3. Continuing Education
Employees have career goals outside of their current position, whether that includes learning a new skill, getting a promotion or obtaining a new degree. Offering a learning management system (LMS) with a robust course catalog can be a great way to help employees achieve their goals while also developing their talent within the organization. Additionally, employers can consider providing learning grants or reimbursements for classes, seminars, workshops and other paid events. For frontline healthcare workers, in particular, employees may be seeking their next step in their career after a high-stress year.
4. Student Loan Reimbursements
Assistance with student loan repayment can be a big perk, especially for younger workers. Take Abbott as an example. The pharmaceutical and medical products company offers a program called Freedom 2 Save, which encourages young employees to pay off their student loan debt while also helping them build their retirement fund. Through the program, employees who divert the 2 percent minimum 401(k) contribution toward their student loans, receive a 5 percent match in their 401(k) accounts. On average, this results in three years shaved off of student loans and thousands of retirement dollars saved. Although this is just one example, this type of trade-off shows that HR is doing more than cookie-cutter programs.
5. Expanded Family-Focused Leave
The drive for expanded family leave is occurring predominantly at the state level but organizations can lead the charge as well. Medical solution company Boston Scientific, for example, offers expanded infertility benefits, as well as maternal and parental leave to provide extra support to employees expanding their family. In addition to providing parental leave, companies can consider other options like generous bereavement policies and flexible childcare programs that allow workers to take time off for themselves and their families.
6. Prescription Drug Price Assistance
A great healthcare package goes a long way but for employees with chronic illnesses or who rely on life-saving prescription drugs, additional financial support to cover out-of-pocket costs shows you're truly committed to their well-being, personally and professionally. In fact, a Consumer Reports survey found that out-of-pocket expenses increase yearly for almost one-third of Americans who are prescribed drugs. Reimbursing for these upticks can help make medical expenses more manageable and permit employees to focus more on work and less on stressful costs that are out of their control.
7. Pet-Friendly Policies
Offering pet insurance is a great perk, but companies can also take pet-friendly policies a step further. For example, consider granting flexible work arrangements to employees who foster pets, volunteer at shelters or care for aging or ailing animals. One way to do this is with PTO add-ons that accommodate commitments to pets in need.
8. Continued Flexibility for Remote Work
Many companies have embraced remote work for traditionally office-based employees. Even outside of corporate offices, physicians have turned to telehealth options and encouraged patients to receive care through virtual appointments when possible. While some industries may be looking to get back to the office after the pandemic, offering continued remote work flexibility is a perk that many employees – and their patients – may appreciate.
Although these suggestions just scratch the surface for innovative work perks that employers can think about adding, they are certainly worth considering. After all, employees will remember how employers supported them during this unprecedented time – especially those who have put themselves at risk throughout the pandemic.
Looking for additional ways to boost employee engagement? Download this analyst report for more information.
This article has been read 3,409 times.