Adjusting to 2020's Unusual Holiday Travel and PTO Trends
Monday November 16th, 2020
Estimated time to read: 2 minutes, 30 seconds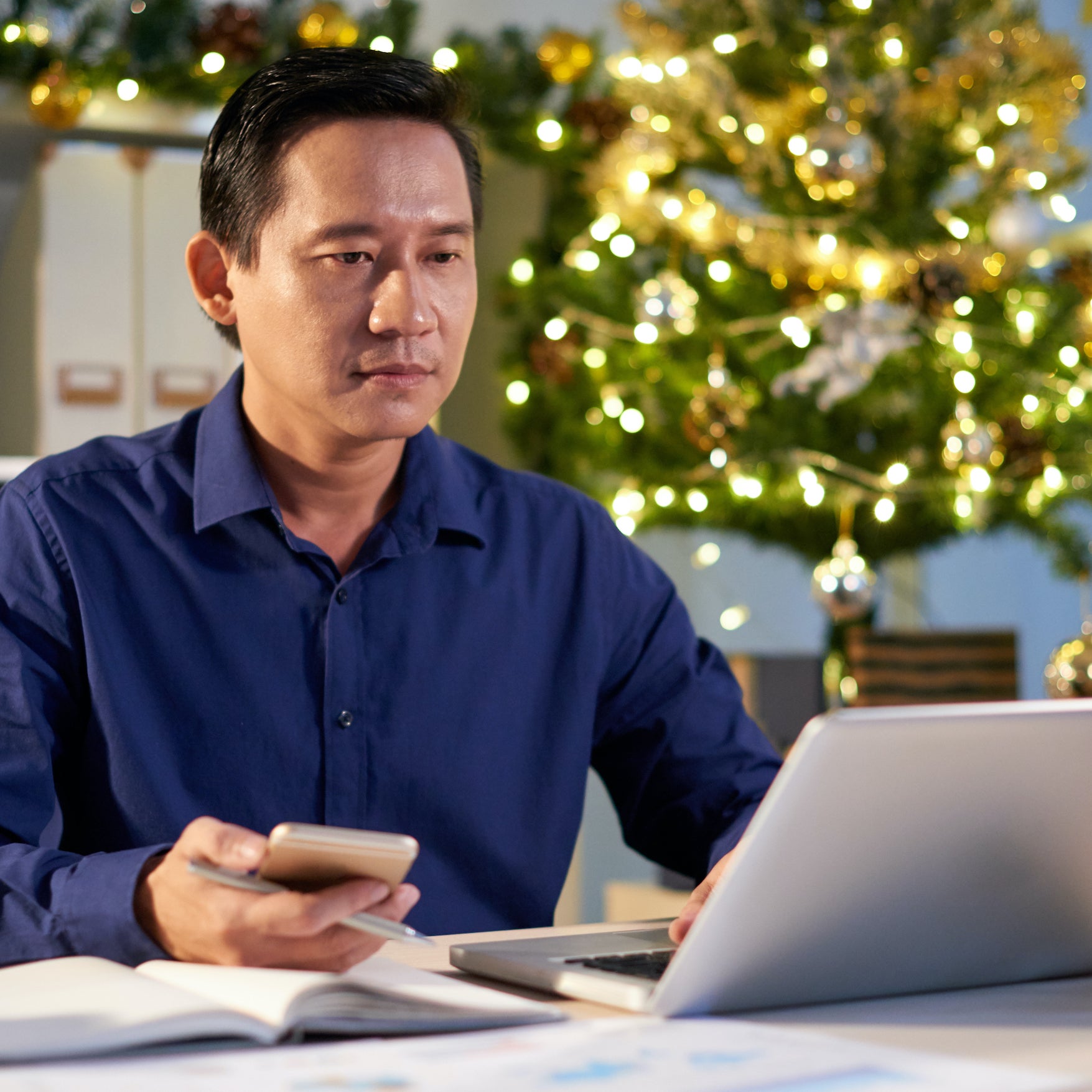 In October 2020, isolved surveyed more than 300 full-time employees around the U.S. to gauge their plans and priorities for what's sure to be a holiday season like no other.
Our Holidays 2020: End-of-Year Employee Experience (EX) report revealed that workers are limiting their holiday travel plans and requests for paid time off (PTO).
Let's take a closer look at this year's unusual PTO and travel trends. From there, we'll provide pointers for how HR leaders and employers can encourage their staff to take time to recharge, while still following best practices for observing the holidays during the COVID-19 pandemic.
70% of employees will stay home for the holidays
The state of holiday travel looked very different just one year ago. At the end of 2019, AAA reported that a record-breaking number of travelers — 115.6 million Americans — would be hitting the roads or the skies en route to celebrate with friends and family.
"Holiday cheer is at an all-time high this year, with unemployment at historically low levels," Vice President of AAA Travel Paula Twidale noted in a December 2019 press announcement.
Fast-forward to the 2020 holiday season. Unemployment rates have skyrocketed, job security remains a widely shared concern and the merry spirit of the season is tempered by an ongoing public health crisis.
Would-be travelers are wary of potential COVID-19 exposure in airports and other regions beyond their own communities. With certain states and cities requiring visitors to quarantine upon arrival or residents to enter self-isolation after returning home, the prospect of holiday travel is not quite so appealing this year.
Of the employees we surveyed, 70 percent said they would not be traveling out of state to celebrate the holidays this year.
38% of workers will submit fewer PTO requests
In our EX report, we found that 40 percent of workers will be taking the same amount of PTO this holiday season. Another 38 percent will be taking less time off than they have in previous years. Together, that means nearly 4 in 5 full-time employees will be reducing time off or keeping their holiday PTO requests the same.
Certainly, the reasoning behind these decisions will vary from one employee to another. But it's likely that the reduction in holiday travel is having an impact on how much PTO time is being planned.
Moreover, the fact that Christmas Day and New Year's Day both fall on Fridays allows workers who celebrate to extend their holiday festivities into the weekend, without taking any additional PTO.
HR can help create a calm and bright holiday season
As the 2020 holidays approach, employers should encourage staff to take enough time off at the end of a long, trying year.
"Many employers with PTO or vacation plans have employees with larger-than-normal unused accrued paid time off due to the lack of travel availability throughout the year. Employees didn't have anywhere to go, so they stayed home and worked," says isolved Chief People Officer Amy Mosher.
The result of employees not taking time off during the year, culminating with the stress of more work in a busy quarter and the added burden of the upcoming holidays at a time when the pandemic continues to persist creates an imbalance. This leads to workforce burnout.
"As a leader, it's just as important to manage employees' work time as it is to manage the time off they need to recharge and create balance. This enables a healthy and invigorated workforce," Mosher noted. "Actively managing, caring and engaging in the wellbeing of your employees is paramount to the success and effectiveness of your business. Managers should look for opportunities this late in the year to actively coordinate time off for their employees to ensure the wellbeing of their workforce and limit burnout."
For workers who do travel and will return to the office, HR would be wise to put post-travel quarantine policies and coronavirus testing procedures into effect. Until employees know what these processes look like at work, they may not be able to finalize their plans one way or another.
Learn more about employees' priorities for this upcoming holiday season by downloading our Holidays 2020: End-of-Year Employee Experience Report.
This article has been read 2,434 times.