How to improve candidate experience: Best practices for 2020
Tuesday March 10th, 2020
Estimated time to read: 1 minute, 45 seconds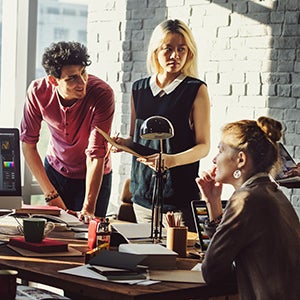 Consider the following stats on job searches:
This brief dataset says it all.
Jobseekers in virtually every industry internalize the innate pressure of the application process - and its subsequent waiting game.
So, what can recruiters and hiring managers do to allay these feelings and streamline their talent pipelines? Put the applicant experience first, of course.
Timeline and compensation transparency
For as much hype as company culture gets in the HR space, candidates are also looking for clarity on the bread-and-butter basics of employment. Competitive benefits, convenient commute and good salary are the top three factors candidates consider when applying.
Here are some additional points of importance:
Job accuracy
No one appreciates a bait-and-switch. Applicants are constantly on the lookout for job specs that are too vague or roles that quickly veer away from their expectations.
Clearly, employees have been burned by companies mismanaging their expectations, changing their job functions and forgoing structured training.
Strategic sourcing
Applicants are time-strapped, sensitive to online opacity and eager to hear updates on the process.
Recruiters and hiring managers can increase their odds of landing quality hires by proactively reaching out to workers who could be a good fit (before they even apply), increasing their usage of online video content and improving their admin speed.
Take a look:
An amazing applicant starts with an amazing application process.
iSolved has a hiring and onboarding module that can help you boost this area of your business. Hiring is a key part of every company's growth strategy, and finding the right candidates is important to preventing costly employee turnover. With iSolved's electronic onboarding, you can get rid of the stack of new-hire forms and allow your hires to tackle their tasks online, before they come in for their first day of work.
This article has been read 4,722 times.