Approaching Return to Office with a Modern Mindset
Monday April 26th, 2021
Estimated time to read: 2 minutes, 15 seconds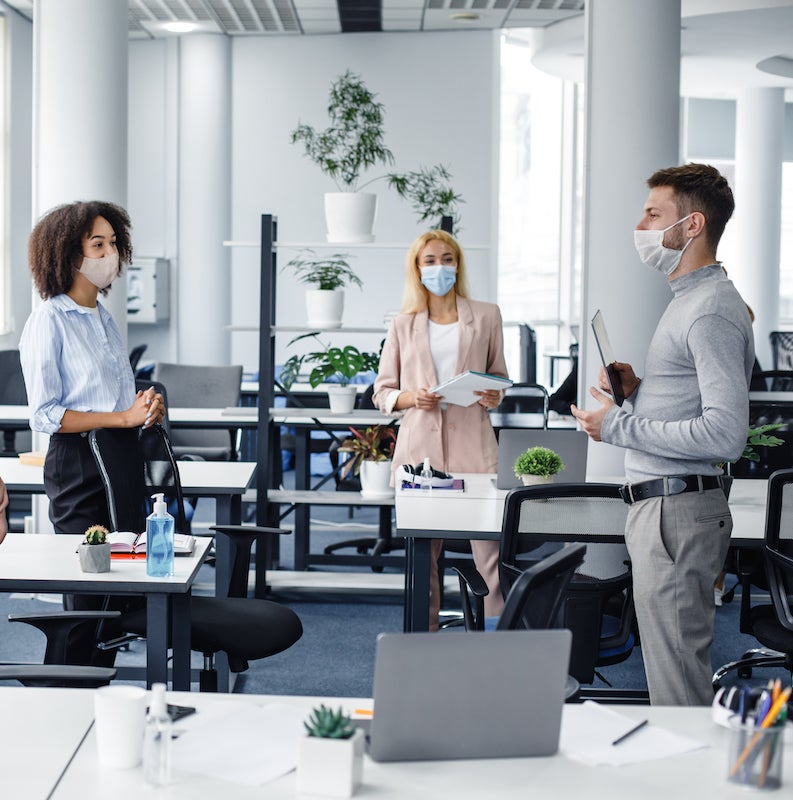 Right now, here in the US, "return to work" conversations are happening in every industry, but the phrasing being used doesn't paint an accurate picture of remote work throughout the pandemic. Despite not being in an office, remote employees have, of course, been working since the lockdowns began – even longer hours in some cases.
While "return to office" is certainly a better descriptor, the decision to get employees back needs to be a strategic one that takes both employee experience and business needs into consideration.
Prioritizing Employee Experience
In isolved's Transforming Employee Experience report, 92 percent of human resources (HR) leaders noted that employee experience is a priority this year. This needs to be accounted for when structuring return-to-office requirements.
Leveraging engagement tools, like pulse surveys, can help department leaders get an accurate representation of employees' preferences. It is likely that some employees will express that remote work is ideal because it gives them more control over their schedules, while others may miss people and are keen to get back into an office environment.
This highlights that even though the pandemic has been a shared experience for the world, it has also been very different for each individual – and the same is true for businesses.
Assessing Business Needs
Essential business needs should take precedence when determining return-to-office plans. There are certain roles and operations that really do benefit from a bullpen-like atmosphere where employees feed off each other and celebrate success together. And for some departments, like sales, employees may actually be returning to the field rather than the office – swapping video calls with prospects for road trips or plane travel to take in-person meetings. For these roles, there is a clear business advantage to getting back to a working environment that looks similar to how things were before COVID-19.
For the departments where there is not a clear-cut answer as to where employees should work from, productivity needs to be measured. Work tech that tracks performance and goals can make a big difference in determining how employees have adapted to remote work and how it impacts their work in the future. With these insights, business leaders can make agile strategic decisions on what makes sense for the future of their enterprise.
A Flexible Future
The past year has given us a glimpse into the future of work, and that future requires agility. A hybrid approach to returning to the office will be embraced by many organizations – empowering some employees and departments to decide where and how they work best. This means that the investments made in technology over the last year will be just as important – if not more important – moving forward. Not only do organizations need to be prepared for future disruptions, but in-office employees still need to collaborate with their remote colleagues.
Engagement tools that have kept workforces connected over the last year will continue to be critical. From having the ability to interact quickly with colleagues via social media-style tools to being able to request feedback from supervisors virtually, these tools are essential for organizations that are committed to keeping workforces connected – regardless if employees are working in an office, on the road or from their home.
Shifting a Victorian Mindset
The concept that everyone should be in an office is no longer a given, which means that we need to shift the Victorian mindset that employees need to return to the office just for the sake of it, to a modern mindset where we recognize that the pandemic has fundamentally changed the way we live and work. The last year taught us that there is no right or wrong way to do things, but that agility is essential for the future. As such, return-to-office plans need to be developed based on a combination of what is right – and what works best – for both employers and employees.
This article has been read 3,108 times.