As Employee Experience Tops Investments, isolved Recognized for Best Payroll Software
Friday October 16th, 2020
Estimated time to read: 1 minute, 15 seconds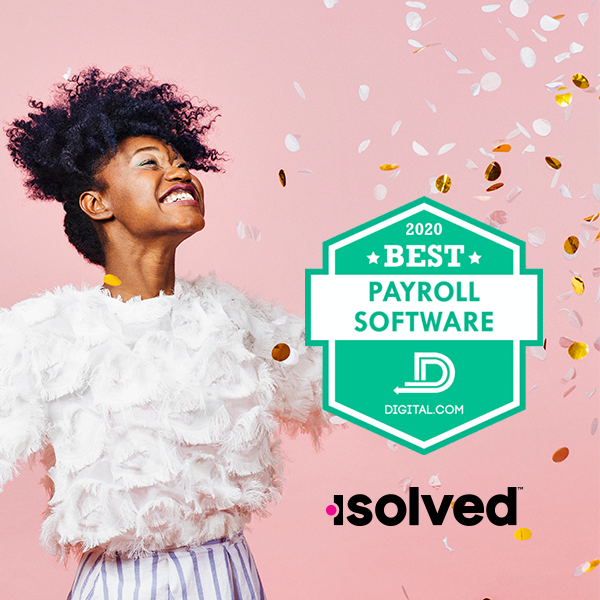 On the heels of the launch of People Cloud, isolved has been named to Digital.com's "Best Payroll Software of 2020" list.
To name the winners, Digital.com sourced genuine user reviews by capturing and analyzing comments made across the web and social to discover the positive and negative sentiments about each product.
isolved earned this coveted recognition through its high marks for ease of use. According to Digital.com, HR managers also appreciate that isolved offers a paycheck preview, which makes it easier to pick up on errors before finalizing payroll.
"There's nothing more important than getting an employee's pay right," said Lina Tonk, VP of isolved. "Employees don't care what caused a mistake, only that a mistake was made. Our customers count on isolved to ensure their team members are compensated correctly, without error and everything that HR and accounting does, adds to the end-to-end employee experience – not detracts from it. isolved being named to Digital.com's Best Payroll Software list is further proof of how we are helping to transform the employee experience where everything works as it should to delight our greatest strength: people."
isolved and other companies were required to offer essential functions such as calculating wages and taxes and tracking attendance. Other qualifications include the ability to generate advanced tax reports as well as common reports like salary analysis, pay type, and overtime.
It was also necessary for payroll programs to offer additional features that enable automatic tax filing or tracking wage garnishments ordered by criminal and civil courts.
Digital.com further recognized isolved for the following "pros":
· The software integrates time tracking and other useful functions.
· isolved makes it easy for HR staff to fix missed time punches and other payroll issues.
· Users can preview everything before it's finalized, making it easier to catch errors.
isolved People Cloud serves a dual function of serving the business user to ensure they have always-on access to critical business operations – and the employee user to ensure they have always-on self-service options. These capabilities are a top investment by companies in all industries and of all sizes with the global pandemic accelerating the speed at which they are adopted. In fact, a 2020 Gartner survey finds 64 percent of HR leaders are making employee experience a higher priority this year.
To discover how to improve your employee experience for the benefit of better moral, acquisition and retention, book your demo of isolved People Cloud, here.
This article has been read 4,107 times.