Catching the Forrester Wave: isolved Recognized as a Strong Performer
Thursday May 25th, 2023
Estimated time to read: 1 minute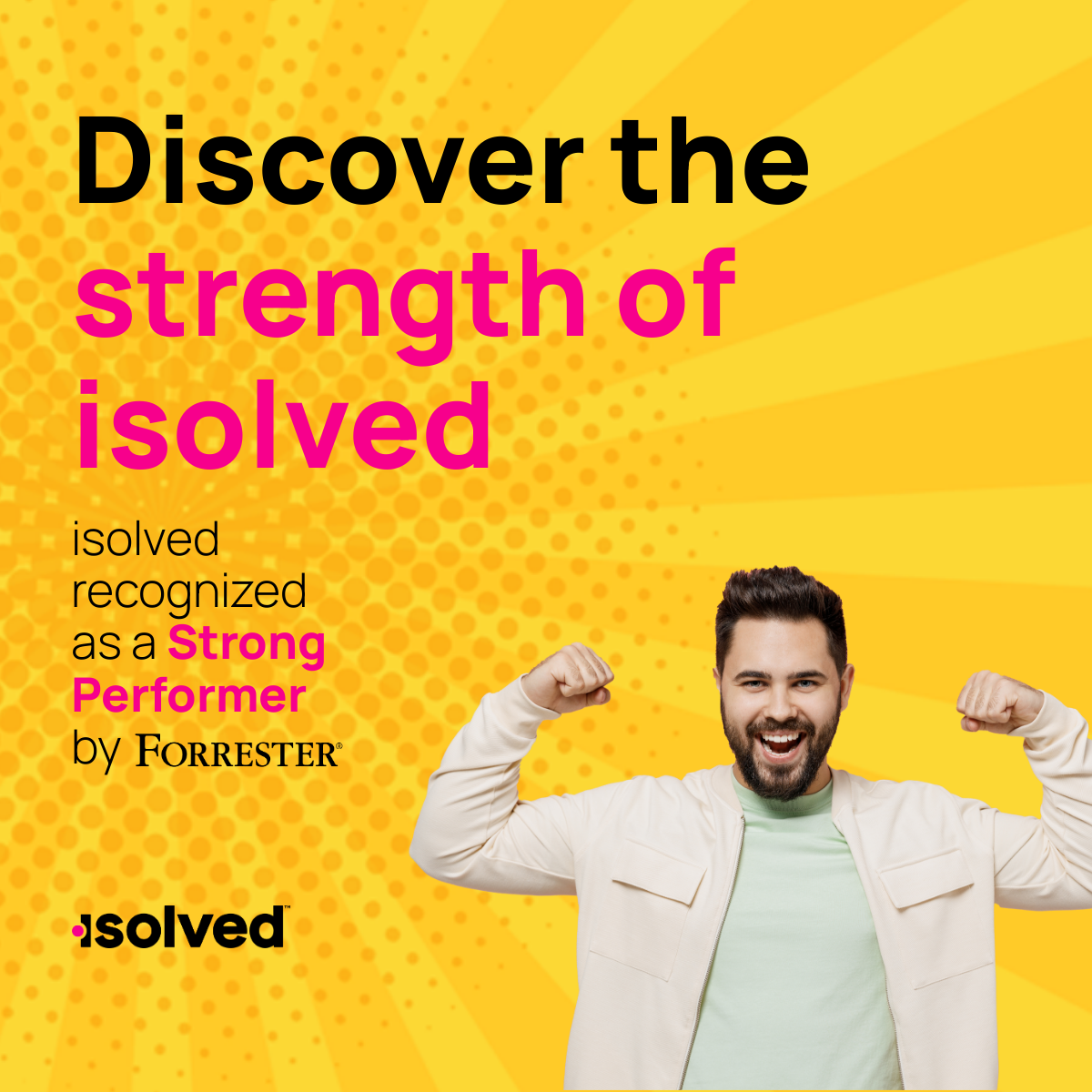 In an era of ceaseless self-promotion, talk is cheap. It's one thing to tout your own attributes—it's another to have a leader recognize them. Forrester Research, a leading global research and advisory firm, named isolved a Strong Performer in its recent "The Forrester Wave™: Human Capital Management" report.
As the responsibilities of HR professionals continue to evolve, the technology they utilize needs to advance with them—especially when considering the complexities of managing benefits, payroll and day-to-day HR tasks. Today's HR landscape requires end-to-end technology that seamlessly scales with growth while easily integrating with other solutions.
Many human capital management (HCM) vendors simply aren't keeping pace. Recently, when surveying over 500 HR leaders, we found that 63% aren't content with their HCM solution and plan on making a change.
To assist business leaders looking to select an HCM provider, Forrester Research evaluates the most significant ones on the market. Their 28-criterion evaluation is grouped into three high-level categories: current offering, strategy and market presence.
Here are just a few of our takeaways from the report:
Ease of use and customization—Forrester recognized isolved People Cloud's strategy to meet the demands of greater customization. Developed with a single-sourced code line, we believe isolved People Cloud can seamlessly integrate into other platforms.
Enabled self-learning—At isolved, we believe HR professionals are constantly looking to hone their skillset. Forrester found that isolved's learning modules stood out through our People Heroes University resource. Offering broad customization for leaders and practitioners alike, People Heroes University supports self-guided journeys—allowing HR professionals to expand their knowledge at their own pace.
Good fit for multiple industries—While some platforms are designed for one specific industry, Forrester finds isolved People Cloud to be a good fit for the, healthcare, hospitality, manufacturing, and professional services verticals.
Want to learn more about Forrester evaluating isolved as a Strong Performer? Click here to access "The Forrester Wave™: Human Capital Management, Q2 2023".
This article has been read 2,602 times.