Compliance Corner: Clearing Up Confusion on Pay Transparency Laws
Friday April 28th, 2023
Estimated time to read: 1 minute, 30 seconds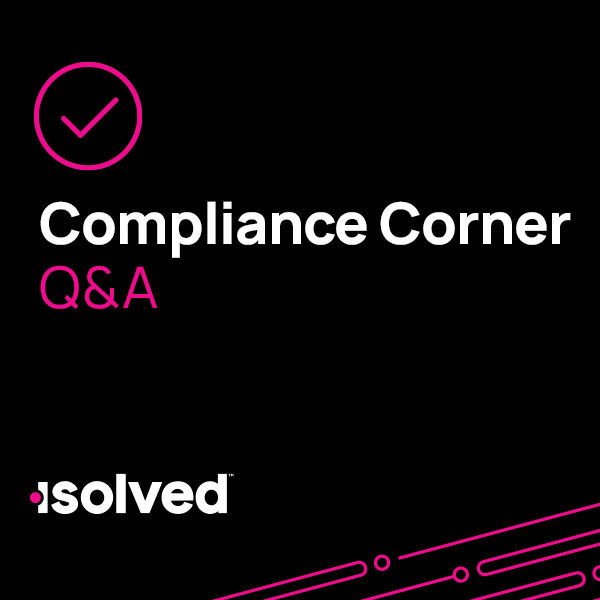 Across the country, pay transparency laws are becoming increasingly common. The laws are designed to promote fairness and equity in the workplace by removing disparities among gender, race, ethnicity and other characteristics. Ten states already have these laws on the books while many others are in various stages of implantation. In this month's Compliance Corner, we speak to isolved's HR Services Supervisor Eric Benzel to discuss pay transparency laws.
What are pay transparency laws?
Pay transparency laws are regulations and guidelines that require employers to provide or disclose information about employee compensation. These laws vary depending on location and employer size, but overall they exist to increase pay equity and reduce potential discrimination risks.
What employee activities are protected by pay transparency laws?
The main protected activities of employees include discussing their compensation with coworkers and requesting salary ranges from their employer for open positions.
What states currently have pay transparency laws in place? Are more states expecting laws to be passed?
States with Current Laws:
California
Colorado
Connecticut
Maryland
Nevada
New Jersey
New York
Ohio
Rhode Island
Washington
States Considering Laws:
Georgia
Illinois
Kentucky
Maine
Massachusetts
Missouri
Montana
Oregon
South Dakota
Vermont
Virginia
West Virginia
If a company has employees in a state that has passed a pay transparency law, what is required of them?
Exact requirements vary by location, but the most common include requiring employers to provide the pay range for a position if a job applicant or current employee asks for it. Some states, such as California, Colorado, and Washington require most employers to disclose the salary range of a position on all job postings.
How can companies best prepare for existing/forthcoming pay transparency requirements?
If you currently have employees or are considering hiring in a state with pay transparency laws, ensure you are up to date with your responsibilities. The specific requirements will vary by state, but each state government has a website that will detail your exact requirements.
Be prepared to have pay-related conversations with employees and understand what their rights are. Also understand your policies and philosophies around pay. Managers should consult their human resources partners or legal counsel to determine the best way to have these conversations.
Providing employees and applicants with accurate pay information is a competitive advantage and can help build immediate trust in your organization.
Want to ensure your organization is covered? isolved HR Services can help.
About Eric: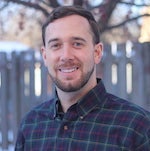 Eric Benzel serves as a Supervisor on isolved's HR Services team, bringing over 8 years of high-level and diverse HR experience. He leads a team that supports clients in a variety of industries including manufacturing, IT, healthcare, non-profit, and hospitality. Areas of expertise include process improvement, change management, compliance, recruitment and retention, and executive coaching and counseling.
This article has been read 1,237 times.