Compliance Corner: Home is Where the Work is—Considerations for Employers with Remote Employees
Tuesday January 31st, 2023
Estimated time to read: 3 minutes, 45 seconds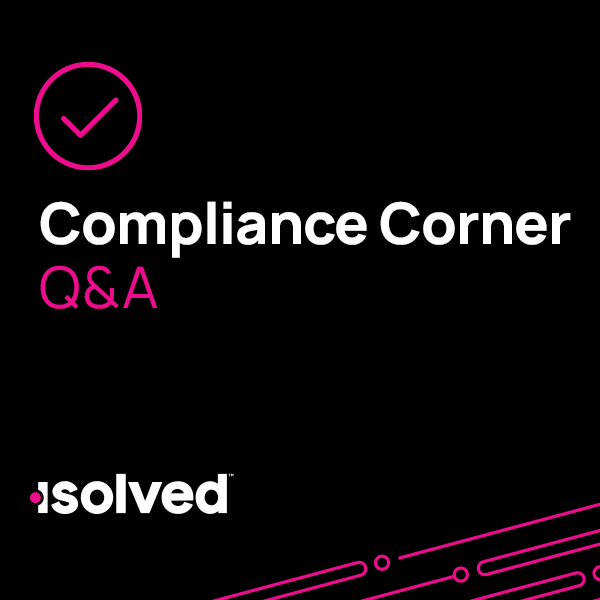 Working from home became all the rage in 2020 as Covid-19 wrought havoc on economies across the globe. The ability for employees to work from home became a survival tactic for many businesses.
Now that Covid-19 is reaching its endemic stage, businesses have been hoping to return employees to the office. But during the pandemic, employees have seen that work-from-home can, well, work. Previously thought to be one of those perks that only the tech giants offered, working from home is now becoming something employees expect from their employers.
Further, the employment landscape continues to evolve, becoming ever more employee friendly. Employees are now expecting more flexibility in the workplace. As a result, more and more employers are offering remote work solutions either on a hybrid or full-time basis. Employers who don't offer this perk may be at a major disadvantage to those who do.
Today, we're talking about how a business can determine whether allowing employees to work remotely fits into its overall business strategy.
Q. What do I need to consider when it comes to a remote work program?
A. There is no single answer that will tell you whether a remote work program is right for your business. Every business is unique and has its own challenges and capabilities. But here are some things to consider:
How competitively necessary is such a program? Look at your competitors. Are they offering remote work options? If so, you may struggle to recruit or keep talent. If you're losing people to businesses in other industries, states, or countries, they are still your competitors.
What security precautions would need to be put in place to protect the business's information? How sensitive is the information that needs protection? Generally, businesses that house and manage more sensitive information will want to strongly consider the dangers of moving access to that information into people's homes.
Which roles can be done from home? Not every position is created equal when it comes to remote work.
What are the costs of having a remote work program and what cost savings are reaped from having a remote work program?
What technology and training gaps would need to be filled to make a remote work program successful? For instance, you may need to implement video conferencing technology or train managers to lead remote teams.
Q. What kinds of costs are incurred in remote work programs?
A. Here are some costs you may incur:
Added equipment, such as laptops or cell phones. Also, the costs of shipping equipment to and from employees' homes.
Added technology for movement and security of information.
Upskilling or hiring additional IT staff to manage remote networks securely.
Tax considerations for new states and localities where employees will be working.
The costs of training managers to lead remote teams.
Q. What kinds of cost savings and benefits might the business enjoy when using a remote work program?
A. Perhaps the most obvious answer is that remote work options are a great talent attraction and retention tool, speeding the filling of roles and reducing the costs associated with recruitment and turnover.
Also consider a potential increase in productivity—an employee that can't physically be in the office can still work from home. For example, if they need to be home for a plumber to work on their sink, that employee could continue to work with minimal disruption to their day.
Absenteeism can be drastically reduced as well. When your employees get sick, they may be well enough to sit at a desk. By working from home, that employee won't spread the illness to others, ultimately saving many sick days per year and improving productivity company-wide.
Depending on the remote work plan, businesses may need smaller office spaces that save on office rent, parking and utilities.
Q. What legalities should I keep in mind as I start a new remote work program?
A. State laws generally govern how employees should be treated and paid. Specifically, the state where the employee works, not where the employer is headquartered. When hiring employees, you may wish not to hire in certain areas where the laws are unfavorable or unmanageable. Additionally, because the laws will be different in different areas, you'll need to consider adding new policies or creating new handbooks for each area.
Your accountant or payroll specialist should weigh in on the requirements to hire employees in other states or countries. More and more courts are determining in some cases that remote work is a reasonable accommodation under the Americans with Disabilities Act (ADA). Even if you decide not to allow employees to work remotely as a rule, you may wish to include remote work as a potential accommodation for this purpose.
Q. We've decided to implement a work-from-home program. What should we put in our policy?
A. Every business will be different, but generally, there are considerations when crafting a remote work policy. For example:
Which employees are eligible to work from home—and how frequently. If you're implementing a hybrid work policy, you'll need to determine how many days employees work remotely per week and month.
Companies will need to put in place security measures to protect business and client data—and get employee buy-in.
Working from home doesn't work for everyone, so contingency plans need to be in place in the event an employee's remote work privileges are revoked.
Productivity standards should be established to ensure operations continue to run smoothly.
The reality is that remote work is now commonplace enough that employers can't simply brush it off as a tech giant offering. This is something every white-collar employer should be considering as a method to remain competitive for the best talent. A remote work option isn't best for every employer, but businesses would do well to really evaluate the pros and cons of such a program. This should lead to an informed business decision that supports the best business outcomes.
Need assistance completing your critical HR tasks? Discover how isolved HR Services can help.
About Kristin:

Kristin Wright is a Human Resources Business Partner for isolved's HR Services team and has 10 years of broad HR experience. Her expertise is in performance management and employee relations, and she specializes in California labor law. Her background is in entertainment, tech and business services.
*This blog is not legal advice. Please seek proper legal advice.
This article has been read 2,267 times.