Compliance Corner: How HR & Employees Can Help Each Other to Combat Workplace Burnout
Monday July 24th, 2023
Estimated time to read: 3 minutes, 15 seconds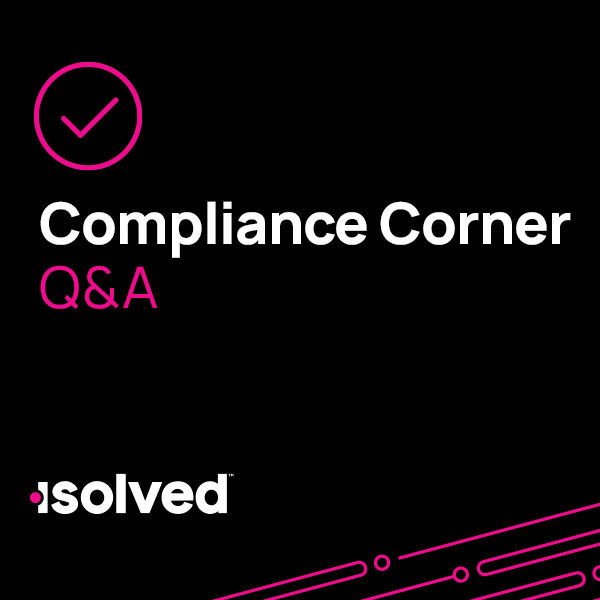 Over the past few years, rates of more severe stress, anxiety, and depression have skyrocketed, contributing further to the ongoing workplace crisis of employee burnout. In fact, we found that 69% of employees have experienced burnout over the last year.
With such an increase in severe burnout symptoms, addressing them continues to be a substantial issue facing employees, HR, and business leaders because of the considerable impact they have on an organization and its culture. Employee burnout can result in higher absenteeism and turnover, as well as lower productivity and engagement.
The World Health Organization (WHO) defines burnout as "a syndrome conceptualized as resulting from chronic workplace stress that has not been successfully managed. Further, WHO believes burnout is "characterized by feelings of energy depletion or exhaustion, increased mental distance from one's job, or feelings of negativism or cynicism related to one's job, and reduced professional efficacy".
While most organizations can recognize the problem of employee burnout, they aren't combating the issue in the most effective ways. For example, organizations often focus only on self-care, including time off, as the way to prevent burnout. Based on the World Health Organization's definition, burnout is a form of deep fatigue or exhaustion that isn't necessarily curable by self-care alone. Contrary to popular belief, working less doesn't necessarily lead to happier work. While recognizing that self-care and time off are very important, combating burnout requires a team working together!
It takes HR, managers, organization executives, and the employees themselves to build a healthy and safe work environment to better combat burnout.
Here are five ways HR and employees can work together to combat employee burnout in the workplace:
Listen to Each Other
It's an HR professional's job to help promote a positive work environment by fostering collaboration, open communication, and employee engagement. HR should get to know their employees and managers well and prioritize active listening. Employees should work to build relationships with HR, their managers, and coworkers.
The support HR, managers, and employees can gain through listening and working together both professionally and personally can help get each other through the difficult times. According to Gallup, employees with a manager that is always willing to listen to their work-related problems are 62% less likely to be burned out.
Focus on Well-being
HR professionals should not only offer and promote well-being programs to their employees but work to make it a focus of their company culture. A well-being focus should be the norm across an entire organization, from executives to HR and managers to employees.
When well-being is recognized as a high priority and is part of an organization's cultural norm, employees will generally take better care of themselves and encourage others to live healthier, more significant, and positive work lives. While yoga or meditation apps aren't necessarily the cure for burnout, these tools, combined with a well-being culture, can contribute to reducing an employee's everyday stress levels that could potentially lead to feelings of burnout in the future.
Encourage Teamwork
HR professionals, managers, and employees can encourage each other to work together and ensure everyone has someone willing to listen at work. An employee's coworkers often take on an important emotional support role in the workplace.
A meaningful relationship with a coworker can help an employee feel connected and more engaged in their work. In other words, employees who work together and share strong bonds are often more energized and motivated—and ultimately less likely to experience burnout.
Take Time for Knowledge Sharing
HR professionals should take the time to share knowledge, train, and educate both managers and employees on addressing burnout and stress in the workplace. Both can benefit from knowing the causes of burnout to better identify and mitigate its root causes in the workplace.
Managers should take it a step further and examine how their habits, communications, and management style could be causing or alleviating symptoms of burnout. Knowledge is power! The more one knows, the more one will be able to control.
Champion Recognition
HR professionals, organization executives, managers, and employees should take that extra step to say "thank you" and celebrate work wins with each other. A little appreciation can go a long way and help increase employee engagement to counter burnout.
It can be as simple as telling a coworker how much you appreciate them and the effort they put in on a specific project or having a more formal years of service award program. Whether an organization chooses a more formal or spontaneous approach to recognition or both, they should work to make recognition a priority and a part of their culture.
To combat workplace burnout, it will take everyone to help each other! Teamwork makes the dream work. When employees are surrounded by a supportive manager, team, and an environment that meets their needs, they will naturally perform well over the long term and be more engaged—and be less likely to experience burnout. Yes, it takes a team!
Need a team to assist with completing your essential HR tasks? Discover how isolved HR Services can help.
About Kira Witt: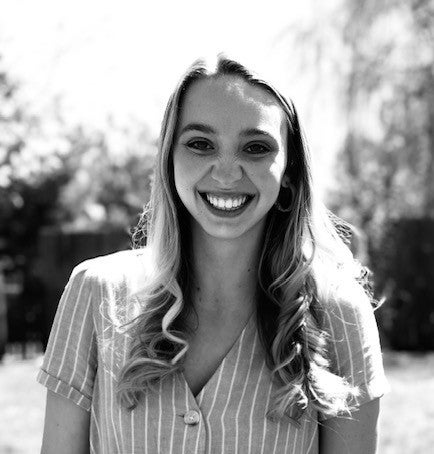 Kira serves on the isolved HR Services team as an HR Consultant II, bringing over 5 years of broad HR knowledge and experience. Her areas of expertise include compliance, employee relations, performance management, and leave administration. Throughout her career, Kira has supported HR teams both internally and externally through HR consulting across a variety of industries including professional and financial services, manufacturing, technology, retail, non-profit, and healthcare.
This article has been read 970 times.