Compliance Corner: How to Handle Accommodation Requests Effectively
Thursday August 31st, 2023
Estimated time to read: 3 minutes, 30 seconds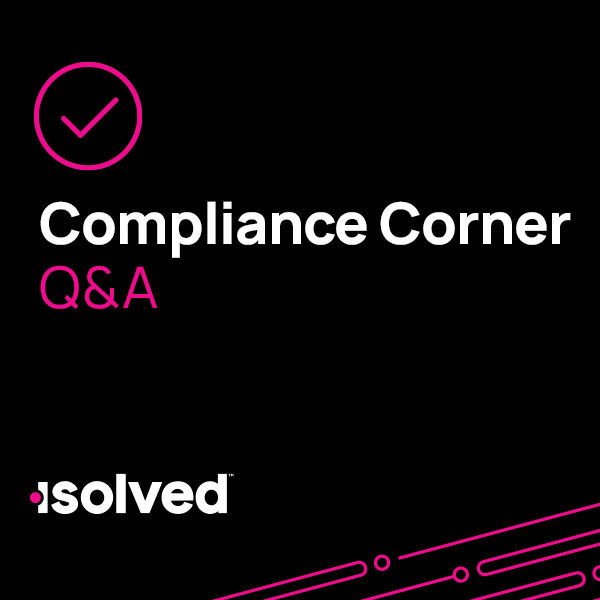 Not every employee has the same needs—and employers have an obligation to provide an equitable workforce to ensure everyone has the tools they need to perform their jobs at a high level. In this month's Compliance Corner, isolved's Senior HR Consultant Michelle LiButti discusses accommodation requests and how employers can best deliver on their responsibilities.
What are accommodation requests?
The Americans with Disabilities Act of 1990 (ADA) was established to ensure that individuals with disabilities have equal opportunities. As part of the ADA, employers are required to provide reasonable accommodations that enable a qualified person with a disability to perform the essential functions of their job. An accommodation request is when an individual seeks an adjustment to a job or the work environment to enable them to perform their job tasks to the same extent as those without a disability.
Some examples of reasonable accommodations include but are not limited to:
Modifying work schedules
Acquiring or modifying equipment
Reallocating or redistributing non-essential job functions.
How can an employer assess if an employee has a disability under the ADA?
To help determine if an employee may be entitled to a reasonable accommodation, employers must determine if the employee's medical condition meets the ADA definition of "disability". Employers can refer to the ADA's definition of both a "disability" and a "qualified individual with a disability", along with documentation from the employee's healthcare provider (if necessary).
The ADA defines a disability as one of the following: a) a physical or mental impairment that substantially limits a major life activity; b) a record of a physical or mental impairment that substantially limits a major life activity; or c) being regarded as having such an impairment.
Employers should keep open lines of communication in discussing an employee's barriers to performing their jobs. In instances where medical documentation may be necessary to verify that a disability is limiting in some way, the employer may ask for reasonable documentation. Documentation should only contain information that details that the disability necessitates a reasonable accommodation. When requesting such information, it would be best practice to partner with Human Resources to ensure any medical documentation is relevant and kept confidential.
Do requests need to be formal and documented?
Accommodation requests are not required to be formal or documented under the ADA. Employees can verbally request an accommodation or use any other method of communication. While it is not outlined that requests be put in writing, having documentation of the request is best practice.
Are all employers required to provide ADA accommodations?
Under the ADA, employers who have 15 or more employees are required to provide reasonable accommodations.
It is important to note that some state laws and local ordinances prohibit employers with fewer than 15 employees from discriminating against individuals with disabilities. These laws may also require providing reasonable accommodations.
What is required of employers when it comes to accommodation requests?
An employer's first duty is to engage in the interactive process, which is the key piece of an employer's compliance with the ADA. This process is a good-faith effort by both the employer and the employee to determine whether an effective and reasonable accommodation is available for the employee.
Employers must analyze job functions and identify essential tasks, identify what barriers exist to performing those tasks, and explore the types of accommodations that would be most effective. Under the ADA, employers are not obligated to provide the specific or preferred accommodation requested by the employee; they are required to provide a reasonable accommodation.
What are the best practices for handling accommodation requests?
Accommodation requests can at first seem challenging to navigate. Applying some best practices will aid employers in simplifying the process and remaining compliant.
Establish a formal process for accommodation requests.
Although requests made in writing are not mandated, an employer should establish a formal accommodation process. The process can include basic information on the ADA, guidelines for submitting a request, and the appropriate points of contact for questions and guidance. A formal process can aid in remaining compliant and ensuring that all requests are handled efficiently and consistently. A formal documented process can also help to provide clarity, so employees will know what to expect upon requesting an accommodation.
Keep the lines of communication open and manage each accommodation on a case-by-case basis.
Accommodations should fit the specific needs of the employee, and the factors that decide a reasonable accommodation vary based on each employee's circumstances. The interactive process should be a collaboration between the employer and the employee. While the employer may have input, most often the employee knows what accommodation can be helpful to successfully perform their essential job functions. Communication should be ongoing in case adjustments need to be made along the way, as well as remaining transparent and confidential.
Employers should keep documentation of all actions taken, dates, and adjustments made throughout the accommodation process. Any medical information obtained throughout the process should also remain confidential and separate from the employee's personnel file.
How can HR teams better prepare to help employees who need help?
HR teams can help by providing knowledge and training to both managers and employees. Training managers on the ADA and recognizing and responding to requests for accommodations will help the interactive process to proceed timely, fairly, and consistently. Providing employees with their rights under the ADA as well as the employer's accommodation process can create a more knowledgeable workforce and provide the opportunity for employees to feel comfortable asking for any assistance they need to successfully perform their job.
Need a team to help with accommodation requests? Discover how isolved HR Services can help.
About Michelle LiButti: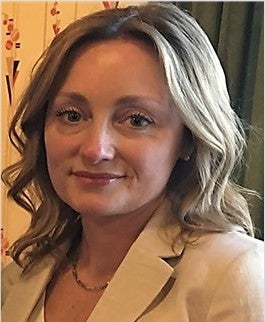 Michelle LiButti is a Senior Human Resources Consultant on isolved's HR Services team, with more than 15 years of Human Resources experience. Her expertise is in performance management, labor laws and compliance, employee relations, and policy and procedure development. She supports clients across various industries.
This article has been read 526 times.