Compliance Corner: How to Support Employees Amid the Russia-Ukraine Crisis
Friday March 25th, 2022
Estimated time to read: 2 minutes, 30 seconds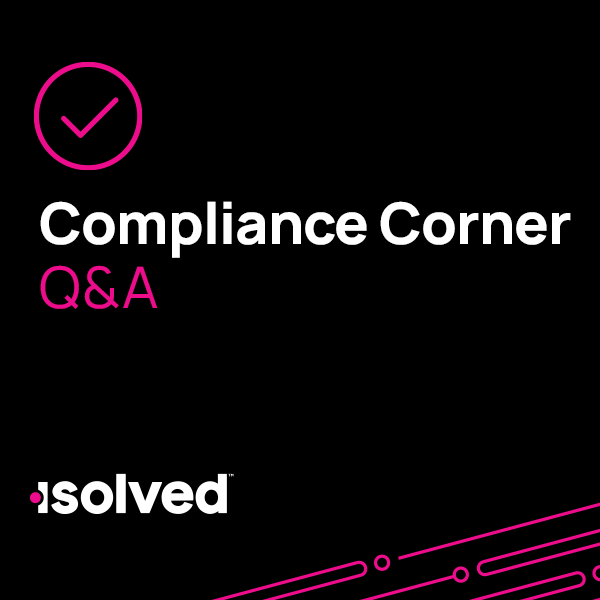 The Russia-Ukraine crisis has been making headlines across news programs and social media sites for weeks, which is having a negative impact on many people's mental health.
Since feelings of sadness, anxiety and stress can follow employees into the workplace, many employers may be questioning if there is anything they can do to provide support. In this month's Compliance Corner blog, isolved People Services Human Resource Business Partner Joyce Heiss is providing answers to this question and more. Learn more by reading the Q&A below:*
Should employers address the Russia-Ukraine crisis with their employees even if it doesn't directly impact their organization?
Yes. In a lot of ways, employees continue to wrangle with the challenges created by the pandemic which had a broad based effect regardless of business industry. While the Russia-Ukraine crisis may not directly impact an employer's business in the broad sense of a pandemic, the acknowledgement and understanding that employees may somehow be impacted should be front of mind. Although the crisis may affect individual employees differently, employers can show empathy and understanding by creating safe and open spaces for listening while also keeping in mind that the crisis is changing rapidly every day.
How can employers increase support for their staff during this tumultuous time?
Even for employers without operations and employees in Russia or Ukraine, keeping communication lines open for all employees is a good first step to encourage dialog and recognize feelings of powerlessness and sadness that can be occur from watching the news.
Emphasizing well-being resources like an Employee Assistance Plan (EAP) and tele-medicine programs can be helpful, as is promoting classes to minimize stress, such as virtual meditation or yoga classes during the workday.
Finally, ensuring that all levels of leadership have the necessary tools and resources to support employees. Active listening and checking in with employees can be a difference maker for employees to engage or re-engage. Leaders should strive to present an empathetic approach styled to meet the needs of each employee.
How can employers provide additional support to employees directly impacted by the crisis (i.e., with family located in Russia or Ukraine)?
Safety and security is the top priority for employers with operations and employees in Russia and Ukraine. Workforces in Russia are facing limited options for pay due to restrictions on international financial transactions, potential mass layoffs and/or businesses ceasing all operations and flight restrictions leaving foreign citizens possibly stranded.
In Ukraine, challenges for pay exist as well due to a complicated international financial infrastructure. Additionally, Ukrainian men are under legal obligation to join the armed forces. There are practical considerations in both Russia and Ukraine around status of leaves, benefit continuation and maintaining contractual employment obligations. Employers should work closely with legal counsel navigating the various employment laws applicable in each country.
For employees here in the United States with family members in Russia and Ukraine, it's important to demonstrate empathy and support for flexibility of work hours and time off with short notice, check in on well-being of families and remind all employees of the employer's workplace policies concerning harassment and bullying between employees with differing views on the conflict.
How can employers show support through their corporate social responsibility program?
As part of a corporate social responsibility program, employers can include programs including charitable global giving organizations and volunteer opportunities both in-person and virtual. There are certainly many nonprofit organizations employers can endorse or partner with for humanitarian relief efforts associated with the crisis. While these efforts can be communicated through a simple email with links or details about how employees can offer support, there's also technology available that makes it simple for employees to send donations to the organizations of their choice directly from their paychecks. Regardless of the approach, providing guidance of how your organization and its employees can get involved can go a long way.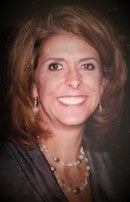 About Joyce:
Joyce Heiss serves as an HR Business Partner on the isolved People Services team, bringing 25 years of high-level and diverse HR leadership. She supports clients in a variety of industries including manufacturing, distribution, health care, non-profit and professional services in areas including HR consultation and strategy, workforce planning and regulatory compliance. Areas of expertise include change management, coaching/counseling, employee development, recruitment and retention, employee relations, HR for start-ups, leadership development, mergers and acquisition, policy and procedure development and training.
* This blog is not legal advice. Please seek proper legal advice.
Need assistance completing your critical HR tasks? Discover how isolved People Services can help.
This article has been read 2,550 times.