Compliance Corner: Q&A on Labor Law Posters
Friday January 29th, 2021
Estimated time to read: 1 minute, 30 seconds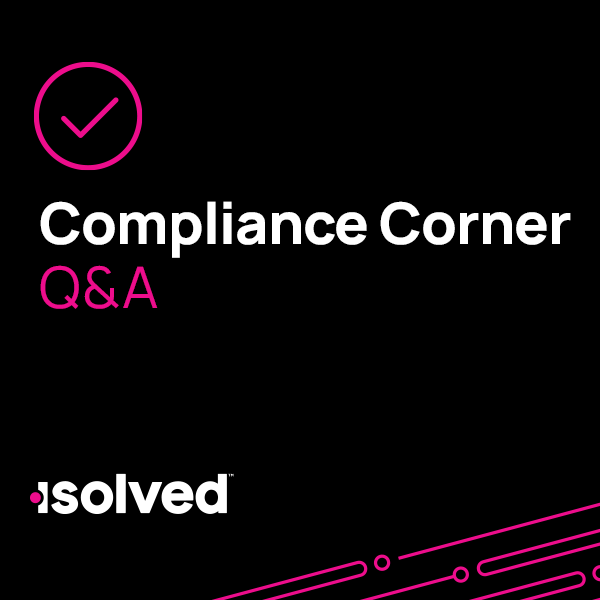 The pandemic may have changed a lot of things about the way employers conduct business, but one thing that has not changed is the requirement to display up-to-date labor law posters.
In this month's Compliance Corner blog, isolved People Services Manager Stephanie Lewerke is answering common questions about ensuring compliance with labor law posters:
---
1. Where can I obtain labor law posters?
isolved's People Services team recognizes the importance of labor law posters given that all employers are required to comply with the posting obligations. To make this requirement easily manageable for clients, the People Services team offers labor law posters to clients, with an electronic option that's great for remote teams, as well as a physical poster option.
---
2. Where should labor law posters be displayed?
Employers with one or more employee, regardless of industry, are required to display labor law posters in a "conspicuous location" for employee reference. A typical location for ease of access is the employee breakroom.
---
3. How do I share labor law posters with employees that work remotely or outside of a centralized office/business?
Employers of remote employees should upload labor law posters to the Client Landing Page in isolved or company intranet.
---
4. How often do labor law posters need to be updated?
Labor law posters need to be updated anytime a federal and/or state law changes that impact the poster.
---
5. Do I need to display labor law posters in multiple languages?
According to the DOL, "with a few exceptions (FMLA, MSPA and Executive Order 13496), the U.S. Department of Labor's regulations do not require posting of notices in Spanish or other languages." However, isolved's People Services team encourages employers to post the posters that are available in other languages if employees in your workforce speak other languages.
---
6. Do you have tips to help businesses ensure they are compliant with labor law poster requirements?
We recommend employers take advantage of the isolved poster replacement service, which will send a new physical or electronic amendment any time a federal or state law changes that impacts a company's posting requirements. Some states experience one or no changes annually while others may experience multiple. The ability to rely on an automated service takes the fear of noncompliance off an employer's plate and better ensures peace of mind.
---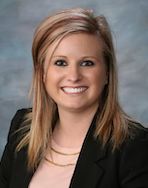 About Stephanie:
Stephanie is the manager of People Services for isolved. Stephanie has been serving in dedicated HR consulting positions since 2014. She assists clients with all aspects of their HR needs and specializes in compliance, technology maximization, payroll, recruitment, employee onboarding and employee relations. Stephanie's expansive workforce experience provides her the opportunity to work with diverse organizations across a wide variety of industries.
Need assistance completing your critical HR tasks? Discover how isolved People Services can help.
This article has been read 4,031 times.