Compliance Corner (Update): Private Business COVID-19 Vaccine Mandate Begins January 4th
Friday November 5th, 2021
Estimated time to read: 2 minutes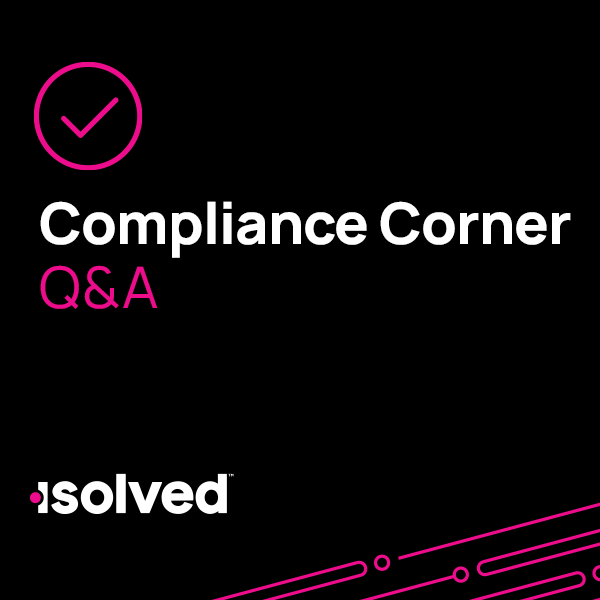 Back in September President Biden announced an action plan for the COVID-19 pandemic, which included proposals for private business vaccine mandates and regular COVID-19 testing for employees.
When this news was announced, isolved's People Services team provided some insight into what employers should expect. Now a deadline has been set for President Biden's proposals, with large companies being required to mandate vaccinations or start weekly testing for employees by January 4, 2022.
As a result of this news, isolved's People Services team is once again answering common questions to help employers prepare. Read below for some insight from isolved's Mimi Miles:*
1. What does the mandate state and when do employers have to comply?
A deadline has been set for the federal vaccine mandate applying to all employers with 100 or more workers. President Biden's private-sector COVID-19 vaccine mandate will take effect January 4th with fines of up to $14,000 per infraction for employers that don't comply.
The plan comes after two months of anticipation following the President's announcement that private-sector employees, health care workers and federal contractors would all be required to be vaccinated or tested weekly. All workers have a deadline of January 4, 2022 to be fully vaccinated.
2. How must employers count employees under the mandate?
On November 4th, the Occupational Safety and Health Administration (OSHA) issued an emergency temporary standard stating the count of employees should be done at the employer level and not by individual location. This means a company with multiple locations would count the total sum of employees even if some locations have as few as one employee each.
This employee count configuration does not apply for franchises. Corporate employees will be counted under the franchisor's number, whereas the employees at individual franchisee locations would be counted separately.
Part-time employees and employees who work from home are included in their employer's count. However, independent contractors are not.
3. How can employers manage vaccination documentation required to comply?
Now that the federal mandate has been announced, compliance experts generally recommend the following action steps:
Draft a vaccination or testing policy.
Ensure vaccination requirements are in place and include potential exemptions.
Anticipate changes to new requirements due to COVID-19 variants.
At minimum, a mandatory vaccination policy must account for potential accommodation obligations and other legal nuances.
isolved People Cloud includes a new Documents on File feature that enables employers to store vaccination records, policy attestation forms, and other compliance documents within an employee record. Additionally, the isolved People Services team can develop a legally approved Employee Vaccination Policy that can be signed and stored in isolved People Cloud.
4. What other important dates should employers be aware of?
The requirement published by OSHA in the Federal Register takes effect November 5th. The first compliance deadline for employers—providing time off for workers to get inoculated and ensuring those who are not vaccinated are wearing masks—is December 5th. Workers must be fully vaccinated by January 4th or submit to testing.
Editor's Note: President Biden's vaccine-or-test proposal has been temporarily blocked. isolved is following updates closely and will provide more information as it becomes available.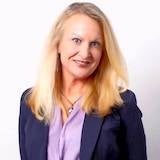 About Mimi:
Mimi is isolved's Director of Solution Marketing. In her role, she leads a team responsible for go-to-market strategies that integrate isolved service-based solutions with the isolved People Cloud HCM platform. She has over twenty years of experience in marketing cloud-based software and has served as a consultant to leading HR services and insurance organizations. Mimi holds a Masters in Business Administration from the University of Michigan.
This blog is not legal advice. Please seek proper legal advice.
Need assistance completing your critical HR tasks? Discover how isolved People Services can help.
This article has been read 2,672 times.