Connect Speaker Spotlight: Analyst Brent Skinner Talks Concrete & Abstract HR
Wednesday May 19th, 2021
Estimated time to read: 3 minutes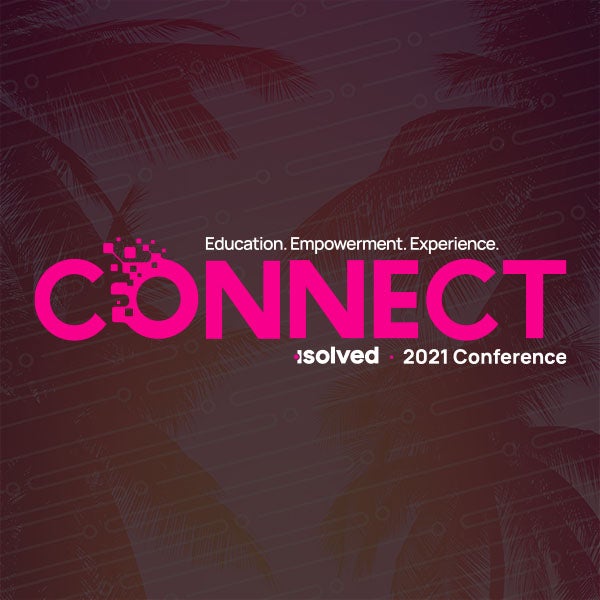 When isolved surveyed 500 HR leaders earlier this year, 92 percent said that employee experience (EX) is a top priority for them in 2021. After all, investing in the communications and capabilities (often digital) that an employee has with their employer before, during and after their tenure can't be wrong, right?
With EX going beyond core HR functions – like reducing payroll errors and improving compliance – there's often a disconnect between what leaders want – grow their employer brand, engage their employees better – and how to lobby to get investment for it.
At isolved Connect in September, 3Sixty Insights Principal Analyst Brent Skinner will break down his independent research on the complications HR is facing when blending two practices: concrete HR and abstract HR. Ahead of the event, we connected with Skinner to learn more about his research, the challenges HR is facing, the opportunities to get the blend right and more.
---
At a high level, what are some core differences between abstract HR and concrete HR?
Skinner: Probably the most fundamental difference is that concrete HR is easily measurable financially. You can quantify it in this way, and because of this, concrete HR makes the most sense to your financial leadership and accountants. And it's a major reason HR often finds itself seen as a cost center to contain. In contrast, abstract HCM is not as easily measured, and almost none of it translates to a line item in the general ledger—i.e., again, as something financially quantifiable. So, it can be a challenge to advocate for things like improving the employer culture. Additionally, it can be tough to argue to improve employee retention when the concrete costs associated with it (e.g., how much money to replace a floor associate) fails to take into consideration the long-term detriment to the quality of employer brand, and the effect that will have on quality of service, etc.
---
To what degree did the pandemic impact these concepts?
Skinner: Immensely—we still have a ways to go, but the pandemic has hammered into organizational cultures everywhere the idea that the employee experience is paramount to success. The employee experience is a very abstract way of approaching HR. And, before the pandemic, it was easy enough for business leaders to agree that the employee experience is important, and still place it on the backburner. With the urgency to remaining productive amidst the massive, sudden change the pandemic brought, however, this concept became impossible for them to ignore. It is my opinion that this change in attitude will not wane. In other words, a major way of looking at HR abstractly, in a way that is not immediately quantifiable from a financial standpoint, has become engrained.
---
What is a top challenge for HR departments as they move to more abstract HR initiatives and/or balancing the two?
Skinner: Learning how to measure as much of HR as possible is a top challenge. It is important to remember that everything about HR is potentially measurable—even abstract HR. So, measure. Figure out ways to measure. Be on the lookout for new thinking in the profession around how to measure HR. A measurement will give anything about HR's role in the organization more weight in your discussions with leadership. Over time, the measuring will give your abstract HR initiatives more weight as a balance for all the concrete HR that leadership already appreciates and readily gives attention.
---
How is this idea of abstract HR and concrete HR changing HCM technology?
Skinner: If you think about it, the lion's share of automation relevant to concrete HR has been achieved. Not all organizations have the latest, greatest solutions deployed, but the software industry has largely solved for things like payroll processing, scheduling and the like. There's always room for improvement, but the fundamental hurdles are behind us. So, what's left to do? Much of the innovation will go into abstract HR moving forward. Even for products and capabilities that are seemingly mostly or only concrete, there are abstract tie-ins that are very important to tout. Take payroll, for example. It's important to ensure that the software in place to process payroll is efficient and accurate. Why? Labor expenditure to reconcile errors and just generally wrestle the process to the finish line every pay period can be significant otherwise. But then think about the risk to employee sentiment. How do employees feel when they're paid incorrectly? Terrible, and it can disrupt their lives. The research suggests employees will tolerate one mess-up with payroll. If it happens more than once—especially something catastrophic (e.g., missing payroll)—they seek work elsewhere. The employer brand suffers.
---
What are you most excited to share about your research at Connect?
Skinner: There's actually much, much more to the concept of concrete and abstract HR—several layers, so to speak. I can't wait to go down the rabbit hole with attendees and share how this new way of looking at HR just might be the key ingredient they can add to their ongoing dialogue with their internal stakeholder in order to move the needle and start expanding their employers' conception of HR's role in the organization.
---
Registration for Connect is open now. Browse the agenda and register here.
This article has been read 3,776 times.