Harnessing the Full Power of isolved People Cloud
Friday March 5th, 2021
Estimated time to read: 1 minute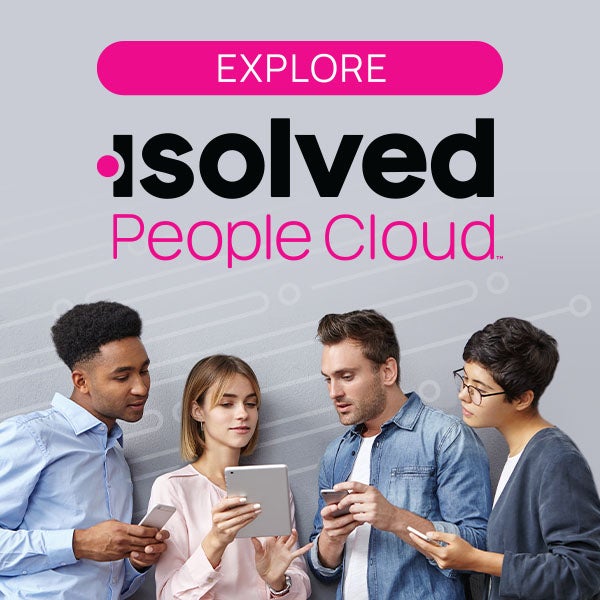 Seventy percent of human resources (HR) leaders currently use a human capital management (HCM) platform according to data from isolved's Transforming Employee Experience report. However, more than half are considering switching their HCM platform within the next year. For those looking to make a switch, the top expectation is to have a fully integrated, end-to-end platform that can consolidate multiple, disparate systems.
isolved People Cloud does just that. In fact, the transformative power of isolved People Cloud is in its ability to deliver a single, integrated platform to manage all parts of the employee journey – from onboarding and employee engagement to career planning and employee development.
We've been working to make sure that the full power of isolved People Cloud is even easier to access and leverage. To help our customers see how they can most effectively extend the power of the technology that they are already using, we've launched an intelligent, personalized feature that makes it easy to explore all the capabilities of isolved People Cloud.
The new "Explore People Cloud" feature highlights areas of the isolved People Cloud platform that deliver an even better employee experience and make it simpler to manage day-to-day HR tasks like payroll, timekeeping and onboarding. Explore People Cloud also showcases powerful capabilities for employee engagement, training, career development and a host of other functions that can be leveraged to build a truly exceptional employee experience.
Ultimately, Explore People Cloud is the roadmap to help customers harness the full power of isolved People Cloud. We'd love you to come take a look, decide where to go next, and build the path to HR and HCM excellence with us.
Read this case study to discover how Key Training Center saw immediate results from harnessing the full power of isolved People Cloud.
This article has been read 1,819 times.