HCM Automation Drives The Future of Work: Show Your Customers The Way
Monday August 23rd, 2021
Estimated time to read: 1 minute, 45 seconds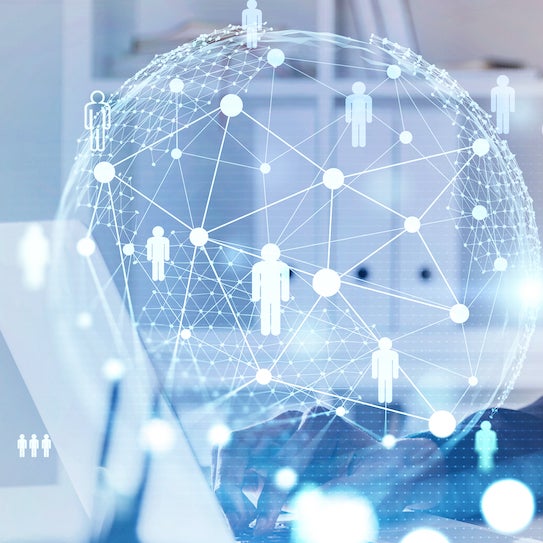 Across all businesses and industries, the return on investment (ROI) for automation is well-proven. A recent study by Accenture showed organizations that leverage intelligent technology will likely see revenues rise by up to 38 percent.
Here are ways you, as a trusted advisor, can help your customers realize the benefits of human capital management (HCM) technology.
Automate and Connect
Because HR is rife with manual processes that are prone to inaccuracy and errors, across disparate systems, using software to automate HR functions presents valuable opportunities for your customers. Producing faster and improved outputs from previously time-consuming tasks sits at the core of HCM. And while many HCM platforms consolidate employee data, isolved People Cloud combines data unification, data augmentation, interconnected systems and analytics in a uniquely interconnected way to identify what employees and managers need, and then delivers the results with speed and accuracy. This infusion of people intelligence will help your customers connect to their employees in an authentic way that encourages sharing, growing and developing together collaboratively – helping employees be their best today and tomorrow. Furthermore, for every dollar spent on improving employee experience, based on industry studies your customers have the potential to see a return of nearly three times that in value from reducing turnover and shortening the onboarding process.
Across many HR responsibilities, from hire to retire, automation boosts organizational performance. This leaves more time to prioritize other areas such as HR and business strategy, change management and organizational culture, which is where HR leaders should be focusing their time and energy according to the Society of Human Resources (SHRM).
Strategize
Who doesn't want more time to focus on strategic business growth? In an independent study, commissioned by isolved, Forrester Consulting found that isolved customers reduce turnover, rapidly improve onboarding and reengage their workforce. Known as a Total Economic Impact™ (TEI) study, it found that isolved People Cloud provides a 277 percent return on investment (ROI) over a three-year period with a payback period of less than six months.
Tap into Artificial Intelligence (AI)
You now can help your customers take automation a step further. From the abundant data generated by automation comes incredibly powerful insights. With the upcoming addition of predictive people analytics to isolved People Cloud, HR and business leaders in your customer organizations can more effectively budget and drive exceptional business outcomes. They'll be able to better understand compliance risks, determine how to become more diverse, equitable and inclusive, and foster belonging – all while business managers can better understand future-skill requirements and forecast potential turnover in their teams.
Leverage the power of connectiveness, strategy and AI to help your customers achieve their goals faster and more effectively.
Together let's make sure you're equipped to do so.
Discover what else is on the product roadmap for isolved People Cloud by joining your fellow partners at the isolved Cconnect 2021 conference September 19-21 in Miami, FL.
This article has been read 2,758 times.