If Not Now, When? Using the COVID-19 Relief Bill for Cloud Readiness in HR.
Tuesday February 2nd, 2021
Estimated time to read: 3 minutes, 45 seconds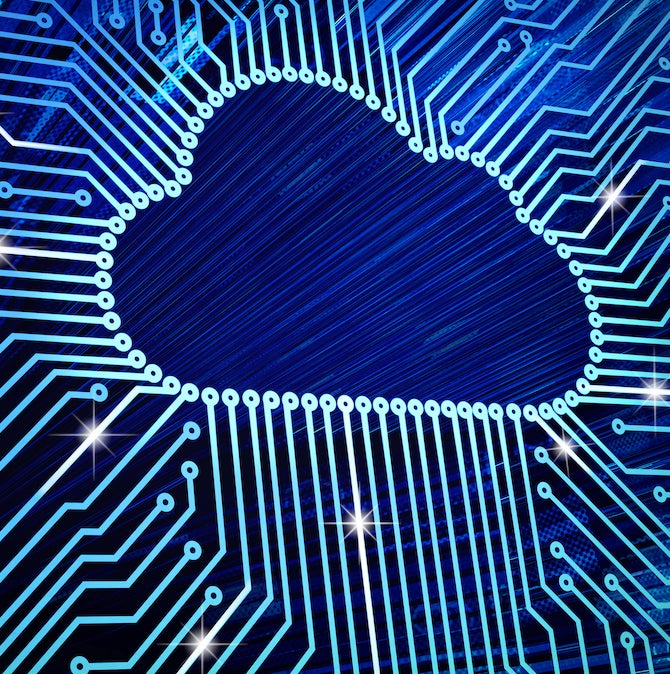 Amid 5,500 pages, the lines on page 2,046 in the updated COVID-19 Relief Bill about technology are easy to miss. Missing out on the opportunities those lines afford, however, would be a mistake. This is particularly true for HR and payroll departments struggling with manual processes or myriad errors or efficiency issues that could be mitigated quickly by using the Bill to onboard a modern human capital management (HCM) solution or even to reduce or offset recent costs of such an investment.
In plain terms, the updated Bill* gives small businesses (fewer than 300 employees) access to new loans and the ability to apply for Paycheck Protection Program (PPP) forgiveness. More specifically, 60 percent of the funds must be used against payroll costs to keep employees on the payroll, but since January 2021, 40 percent can be used to cover costs for HR software – and that's an area to explore more.
"….the term 'covered operations expenditure' means a payment for any business software or cloud computing service that facilitates business operations, product or service delivery, the processing, payment, or tracking of payroll expenses, human resources, sales and billing functions, or accounting or tracking of supplies, inventory, records and expenses…''
Here are three considerations to make when using the COVID-19 Relief Bill for cloud readiness in HR.
1. Funds to Close Gaps in Digital Readiness
While the constant state of change brought on by the Coronavirus would make some HR leaders favor business-as-usual tactics versus further disruption in the form of a software project, it's never been a better time to close the HR gaps that the global economic and health crisis exposed through HR tech designed to do just that.
Some of the gaps that were exposed due to the rapid change that the Coronavirus brought on were the ability to:
Support a fully remote or hybrid workforce
Access real-time data on salary, time and attendance for PPP applications and forgiveness
React to rapidly evolving changes in budget, headcount, hiring, layoffs, furloughs, governmental changes, new sick leave policies and more
Engage distributed teams
Remain compliant with new regulations
Maintain HR tech uptime without manual intervention
"The trend toward all-things digital has been building for over a decade now but we could have never imagined how a global event like the pandemic would accelerate the need for digital readiness, particularly in the small business segment," said James Norwood, chief marketing and strategy officer at isolved.
"Digital transformation amid a downturn is actually quite common because it's a way to accelerate projects that were already planned or to acquire the internal buy-in from stakeholders who may have resisted before. The need for an intelligently connected HCM system simply cannot be ignored any longer. What the new COVID-19 Relief Bill provides is a way for companies to make up for lost time and with government help. This could smooth the way to purchase decisions for HCM software currently under review."
2. Funds to Modernize Your Current Tech Stack
There were many signs this past year as to whether a team's current tech stack helped them or hurt them when much of the world went digital. One tell-tell sign was the HCM's ability to even help them with the PPP loan.
If a company wasn't able to use its HCM to pull the reports – on salary, hours, total headcount, revenue – needed to apply for a loan and be forgiven for the loan, their HCM hurt them rather than helped them.
If a company wasn't able to use its HCM to ensure compliance for the PPP and other new rules like the Families First Coronavirus Response Act, their HCM hurt them rather than helped them.
If a company wasn't able to empower its workforce with self-serve payroll, engagement, time and attendance, onboarding and offboarding and learning opportunities, their HCM hurt them rather than helped them.
This new Relief Bill gives companies a once-in-a-career chance to modernize their businesses with help from the government. It's a career-changing opportunity to oversee a digital transformation project and set up a company for success now and in the years to come.
3. Funds to Select a Right-Sized HCM Solution
Once a PPP loan has been obtained, shopping for HR tech comes with its own set of best practices. One way to conduct vendor due diligence is by reading peer reviews. Reports like the SoftwareReviews 2021 Data Quadrant empower buyers to read the real experiences of customers of major HCM providers – from each technology feature to each vendor's level of support.
Another way to conduct internal due diligence is by interviewing stakeholders. During this process, the internal project champion can survey their needs, their current obstacles, and what the HCM solution should accomplish on day one and day one hundred.
Since the pandemic exposed many HR tech's faults, teams likely have their wish lists at the ready and government help could move those plans forward with a loan and, with the right consultancy, forgiveness of that loan.
On the topic of forgiveness – and compliance in general – there are some documents that require more than a few hours and a highlighter to understand – the COVID-19 Relief Bill is atop that list.
Legal and tax advice can be helpful when considering loans with strict parameters for application and repayment. Additionally, small businesses can find excellent support with PEOs, HCM service providers or other HR partnerships to better understand regulatory requirements, best practices and how companies similar to them are proactively ensuring compliance.
Funding Your Digitized HR Department
While tech is certainly not the answer for all HR challenges, it can significantly accelerate the solutions to many obstacles. If companies had the right digital infrastructure in place at the start of COVID – arming the workplace with flexible work arrangements, applying for the PPP and being forgiven for the loan and adapting to the digital-first world – they would have been faced with a lot lighter of a lift than manual processes. What the new COVID-19 Relief Bill provides is a way to catch up and be digitally agile as soon as possible and be ready for whatever change comes next.
For further reading, here are some resources to explore:
* This blog is not legal advice. Please seek proper legal advice. 
This article has been read 5,399 times.