isolved Partners with Howard University and the University of Utah to Launch Internship Program
Thursday October 15th, 2020
Estimated time to read: 45 seconds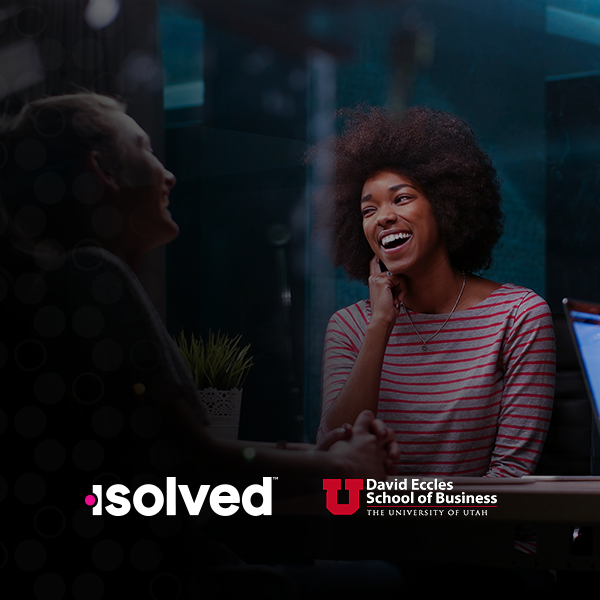 At isolved, inclusion isn't a buzzword; it's a mission. isolved is pleased to announce its partnership with the David Eccles School of Business at the University of Utah and Howard University to support diversity in the workplace and provide opportunities for students to learn more about technology and business.
The David Eccles School of Business and Howard University have teamed up to create the 4 You x U program. isolved is one of six tech companies selected to be part of the initial rollout in 2021 and will offer internships to students at both Howard University and the David Eccles School of Business. The purpose of the program is to build inclusion and diversity across various companies, showcasing the strength of diversity within a workforce, as well as introducing east coast students to possible future career opportunities in technology in the west.
Those chosen for the program will be living in housing provided by the David Eccles School of Business in Salt Lake City, Utah, which is a short train ride from the isolved office. Interns will engage in learning opportunities and gain hands-on experience that will benefit them in their future career endeavors. Additionally, the program includes fun activities and networking opportunities for these interns.
isolved promotes the vitality of diversity and inclusion through building equity into our workplace, company culture, and communities. This partnership with the 4 You x U program allows isolved to continue to work toward this goal and build stronger teams of skilled, hardworking, and talented individuals.
Interested in learning more? Check out the 4 You x U website.
This article has been read 1,369 times.