Looking Ahead at the Proposed Overtime Rule
Wednesday June 19th, 2019
Estimated time to read: 1 minute, 30 seconds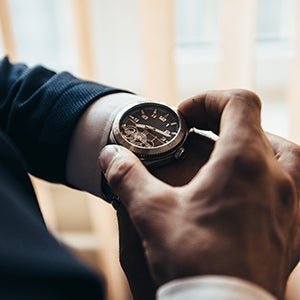 The U.S. Department of Labor recently released a Notice of Proposed Rulemaking that would revise the federal overtime regulations. This notice begins a public comment period that will last for 60 days and allow people to share their feedback about the proposal.
The release of a change to the overtime rule has been highly anticipated since the substantial change to this rule was blocked by a federal judge under President Obama. It was posted to the U.S. Department of Labor's Wage and Hour Division website on March 7.
Under this proposal, the standard salary threshold for administrative, professional, and executive white-collar workers would increase to $35,308 per year, or $679 per week. This marks an increase over the current level of $23,660 per year or $455 per week. Those who fall under the salary threshold are required to be paid time and one-half their standard hourly rate for any hours they work that exceed 40 in a week. The current level was established in 2004.
Under President Obama, a proposed change was slated to go into effect in December 2016 and increased the salary limit to $47,476 annually, which nearly doubled the current limit. This proposed change is more modest than what was previously blocked by the federal court in Texas. When President Trump took office, officials at the Department of Labor (DOL) began revising the regulations around overtime to come up with a new proposal. During this period, officials also requested information from the public on several key topics:
Whether to vary the salary threshold on a regional basis
Where the salary threshold should be
Whether the salary threshold should be updated automatically on an annual or multi-year basis
If adopted, the new proposal would allow employers to include commissions and bonuses to make up 10% or less of an employee's total salary. The proposal does not include a plan to automatically update the salary threshold every three years. If the DOL wishes to modify the threshold in the future, it would have to go through the same process to do so. Within the proposal, the DOL would review every four years.
If the threshold does increase, employers would have to review the salary levels of all applicable employees, or those who earn $35,308 per year or less. From there, they would need to calculate the cost of increasing the salary to the threshold amount to avoid paying overtime and compare that cost to what an employee might earn if he or she is reclassified as an hourly employee and earns overtime pay for all hours worked over 40 in a workweek.
This article has been read 3,375 times.