Sapient Insights Share SMBs' Picks for HR and Payroll Tech
Monday November 20th, 2023
Estimated time to read: 1 minute, 30 seconds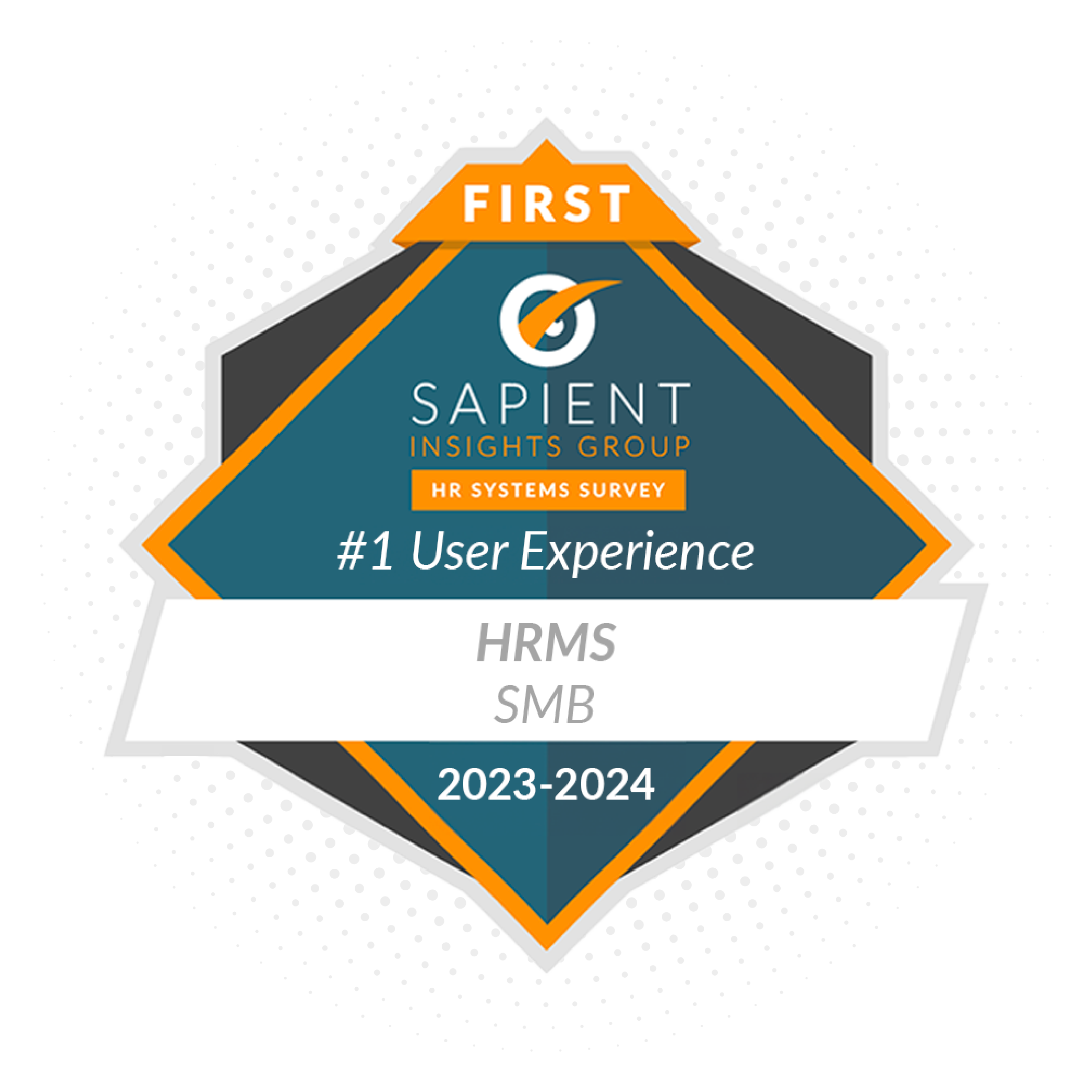 Providing a positive employee experience starts with human resources (HR) management. Trusting the right tools to optimize HR strategy and administration can make all the difference in reaching organizational goals and retaining a satisfied workforce.
Making Informed Decisions
Resources like Sapient Insights' Annual HR Systems Survey can help business leaders make informed decisions for the HR technology they plan to invest in. This is because the survey leverages feedback from real customers utilizing HR software and services, with this year's survey featuring feedback from 2,310 unique organizations, 53 countries and 25 million employees and contingent workers.
The results of the 26th edition of the survey showcase isolved's continued commitment to experience, providing user-friendly HR technology and the service and support needed to customize each organizations' HR department. Thanks to our customers' feedback (who we call People Heroes), isolved took the top spots in the small business categories for HR Management Systems, Payroll, Time and Onboarding. In fact, this is the second year in a row we received the highest combined user experience and vendor satisfaction for Core HR Management Systems, Payroll and Time Management Systems. In addition to the top spots for HR Management Systems, Payroll, Time and Onboarding, isolved ranked second in Recruiting software and in the top five for HR Services and Learning Platforms.
Here is some feedback that People Heroes leveraging isolved every day to power their businesses shared with Sapient Insights:
"All customer service representatives are always very helpful, willing to teach you and can walk you through processes you may not know in order to make your job easier." – Retail customer, 140+ employees
"isolved listens to its customers and is constantly improving its platforms to make them a better tool for HR managers." – Business/professional services customer, 125+ employees
"The system was easy to implement and use, and the onboarding process is very easy to use." – Insurance customer, 30+ employees
Top Differentiators, Emerging Trends and More
Sapient's report also sheds light on the top differentiators for HR management systems, which includes global capabilities, scalability, integration tools or marketplaces, mobile capabilities and intelligent features like machine learning or artificial intelligence. Sapient found that most organizations own their HR Management System for an average of 6-7 years, with the top reasons for making a change being increasing costs, scalability needs, need for specific integrations, data privacy/security problems and customer service issues.
The report also noted emerging trends to watch, which includes voice initiative artificial intelligence, intelligent workflows and responses, team-based organizational structures, contingent/remote worker management, extended workforce organizational structures, HR standards benchmarking and separation of front- and back-end architecture.
Ready to dive deeper into Sapient Insights Annual HR Systems Survey? Read the full HR Management Systems segment of the report.
This article has been read 208 times.