State by State: Managing HR Specifics Across Industries
Monday January 18th, 2021
Estimated time to read: 3 minutes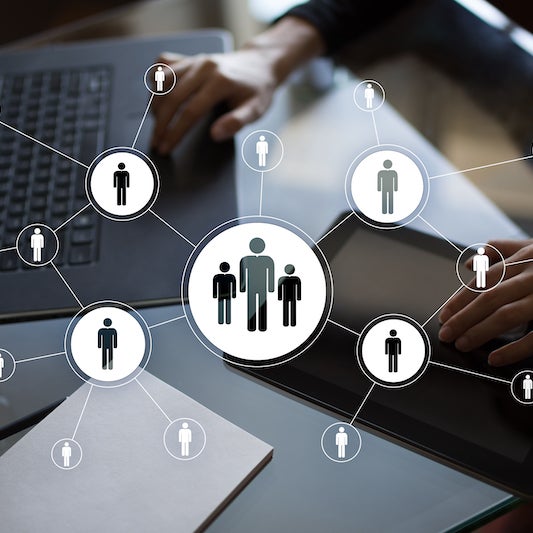 The daily to-do list for a human resources (HR) team can be quite long – from taking care of routine tasks like payroll to executing long-term strategies that can boost employee engagement and culture. For businesses that span multiple states, this to-do list becomes even longer and more complex.
Read below to learn about the challenges and opportunities for teams managing HR specifics across regions.
Identifying Challenges and Creating Policies
HR teams that are part of multi-state businesses need to account for many unique responsibilities, including staying up to date with state-specific employment laws and risks. Taking these things into consideration while building policies across locations is one of HR's biggest tasks according to isolved Chief People Officer Amy Mosher.
"The top challenge for human resources is building programs and policies that are consistent and fair across multiple geographies," said Mosher. "Sometimes it's not even state to state, sometimes it's different offices with different cultures in the same states, such as metropolitan areas that can be really different than other parts of the state. Creating consistency, especially from a policy perspective, is really important for fairness and equity across the business."
Although it is not always achievable, Mosher recommends centralizing policies when possible.
"For the most part, we try to centralize as many policies as it makes sense," said Mosher. "This helps ensure fairness and equity, as well as helps with administration. You don't want to have 50 different policies for 50 different employment locations."
That being said, not all policies can be centralized. Wage base, for example, is something that companies need to determine based on a lot of factors, including what is equitable not only for the role, but also the region where the employee lives.
Minimizing Risk and Providing Training
Another aspect of managing HR specifics across states is minimizing risk. For instance, some states don't allow hiring managers to ask candidates about prior compensation. Ensuring that hiring managers know these policies when interviewing out-of-state candidates is critical.
One way to avoid this type of risk is to proactively put policies in place that prevent these conversations in the first place. Mosher notes that HR teams can create policies that require hiring managers to avoid certain subjects and defer candidates to an HR team member if those subjects are brought up, such as compensation, work authorization and benefits. Training, however, is just as important as creating the policies.
"We have to do regular training because state laws change and things that you can and cannot ask change, and then your risk profile changes. You have to be able to move with those changes," said Mosher. "Use staffing tool kits as well as frequent trainings with hiring managers to ensure that they understand what a risk is, as well as what questions they can and should ask."
It should be noted that training needs to be conducted on a regular basis to remind hiring managers of policies. Plus, new laws and updates to legislation may require changes to current policies, which HR teams need to make sure are communicated.
Enhancing Culture and Leveraging Technology
Work culture is extremely important but fostering a positive culture in just a single business location can be a challenge – which means that the challenge is exponential for multi-state businesses (not to mention global ones).
"The best way to support culture across states is to help employees understand that we are in this together and are marching toward the same vision," said Mosher. "Often, employees in different locations value different things, but any time you can build programs or processes to allow your employees to collaborate and communicate more frequently and effectively across the business, you're empowering your workforce to align their values and this in turn enhances the company's overall culture regardless of how many states you are in."
One way to improve communication throughout an enterprise is with engagement tools that allow employees to connect, share, perform and grow. These tools can also boost productivity and are typically available within a comprehensive human capital management (HCM) platform. An HCM platform can also help with other HR aspects of a multi-state business, including helping HR teams keep a record of policies and workflows. This makes it easier to manage the entire employee lifecycle regardless of position and location.
"I firmly believe in the power of human resources technology and I always have," said Mosher. "Learning to utilize the technology to its fullest helps HR teams manage the administration of multiple complexities in a state-to-state business. You make your department more effective by handling the administration – which includes the communication of policies, the acknowledgement of policies, the availability of policies, etc. – within one platform and have workflows you can leverage for specific tasks."
By leveraging intelligently connected HCM technology to streamline administrative tasks and to communicate and collaborate with employees, HR teams have more time to spend on strategic efforts that support the business's growth initiatives.
Multiple States, Multiple Opportunities
Although multi-state businesses come with their fair share of challenges for HR teams, there are also many opportunities. By having policies in place and leveraging technology to manage routine tasks, HR teams can focus on creating strategies that employ, enable and empower their workforce – regardless of location.
This article has been read 2,861 times.