What's New: 4 Things to Expect at Our 2023 isolved Roadshows
Wednesday February 1st, 2023
Estimated time to read: 1 minute, 30 seconds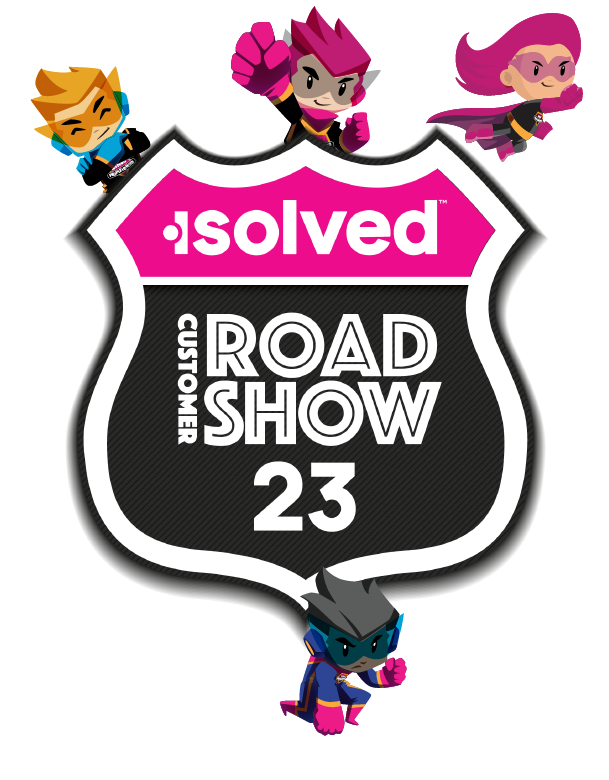 2022 was a big year for many. Some companies moved into a hybrid workforce while others were tasked with navigating a complex employment landscape due to 'The Great Resignation.' To support employers and their human resources (HR) departments, the isolved team hit the road for their first ever isolved Roadshows.
These local events were put together to connect isolved's experts to the people using our software and services every day. Our leadership team was on-site to answer questions, share industry insights, offer human capital management (HCM) best practices and much more. After traveling to 23 cities last year, our crew is back and more than doubling their travel miles in 2023!
Whether you attended an isolved Roadshow in 2022 or not, our team has been hard at work to revamp this year's event agenda to address new challenges impacting businesses and their workforces. We're heading to 51 cities with new faces, new tips and new content. Here' what you can expect:
1. We're Providing You with Exclusive Resources
We've done the research for you! Since our first Roadshow last year, we've released our HR Trends Report, the HCM Maturity Model and much more. We'll be sharing what this means for you as an HR leader, as well as ways you can maximize your investment with isolved People Cloud. We've also put together exclusive resources that you'll be able to access on-demand to help you far beyond our afternoon together.
2. We'll Help Craft YOUR Employee Experience Roadmap
Step one to creating a great employee experience is attending an isolved Roadshow. But then what? Our presenters and fellow isolved customers will be there to guide you through next steps that will transform employee experience within your organization.
3. You'll Learn About isolved Success in Real Life – Literally!
Haven't been able to join us for an isolved In Real Life webinar yet? We're taking it up a notch by inviting some of our People Heroes to join us on the road! They'll share practical and real-life examples of how isolved's solutions and services have supported their businesses and helped them succeed as HR leaders.
4. Access Hands-On Support
Come hungry for knowledge (and a delicious lunch!) because we're bringing our Customer Success and Direct Account Managers to YOU during our Support Lunch. This will be the perfect time to sit down with the isolved experts to ask questions and get tips that will help you maximize your isolved investment.
Did we mention that our Roadshows are completely free? We hope to see you on the road!
This article has been read 829 times.