Why Should Businesses Make Work Tech a Priority?
Monday December 14th, 2020
Estimated time to read: 2 minutes, 30 seconds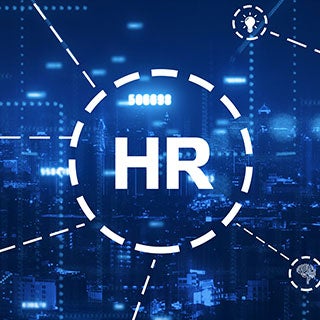 When businesses commit to digital transformation, investment decisions are typically prioritized for revenue-generating departments like development, sales and marketing. This oftentimes leaves human resources (HR) as the last frontier for technology upgrades.
The pandemic, however, has led to a swift change for many in the workforce (think video calls, virtual events and remote workspaces). As a result, many business leaders are rethinking how to engage, develop and support their employees. What many have realized is that HR technology can have a significant impact on the entire organization. Need proof? Here are a few reasons why human capital management (HCM) should be at the top of the digital transformation agenda:
1. Improved Productivity
Selecting an HCM cloud solution can increase productivity across the board. For HR teams, it minimizes the need to switch between multiple systems or manual processes to perform essential duties like applicant tracking, payroll, scheduling and benefits enrollment. In fact, a study from CareerBuilder found that HR managers lose an average of 14 hours per week doing manual tasks that could easily be automated. According to isolved's Chief Marketing & Strategy Officer James Norwood, there are benefits in selecting HCM technology that is easy to use and can seamlessly manage the entire employee journey.
"HCM technology is increasingly offering consumer-grade experiences," said Norwood. "People just expect that from the software they are using today, which is why work technology needs to be super intuitive in order to help with employees' productivity."
A comprehensive cloud HCM platform can also improve efficiency for the rest of the organization – starting with an onboarding process that avoids unnecessary paperwork, speeds up form completion and improves data consistency. Tenured employees experience the value with the ability to use self-service tools that streamline benefit selections and learning management processes.
2. Better Engagement (and Culture)
Although engaging employees during a time of social distancing comes with challenges, engagement initiatives need be a priority now and in the future. In fact, data from isolved's Holidays 2020: End-of-Year Employee Experience survey found more than half of respondents rated employee experience as more important heading into 2021 than it was in the past. According to Norwood, employers are taking notice.
"One of the positives about this year is the refocusing of businesses on their people. This includes initiatives built around connecting more effectively and communicating more, while delivering a common sense of purpose and belonging. Even when we are all stuck at home," said Norwood.
A robust cloud HCM solution can remedy pain points associated with employee engagement in a virtual setting. For example, some solutions offer social media-style tools that increase collaboration (posting, liking, sharing) and make it easy for leadership teams to obtain feedback through surveys.
3. The Customer Service Correlation
It is worth noting that there is a connection between engaged employees and high-performing employees. In fact, a study from Harvard Business Review found that organizations that invest in employee experience have more than four times the profit and two times the revenue of companies that don't.
"The goal of providing a better customer experience is associated with driving higher results and higher satisfaction. It's also about showing the customer you care," said Norwood. "If you don't start in your own business and with your own employees, how can you possibly do it with your customers?"
4. Employee Retention and Development
The cost of replacing an employee can range from one-half to two times the employee's annual salary. So why not put an emphasis on retaining and developing top talent from within?
A modern, cloud HCM solution will offer essential learning management capabilities that cater to employees at every level of an organization. By empowering employees to set goals through self-service tools, as well as learn and grow at their own pace, organizations can close skills gaps and position their business for sustained success.
Invest in Your Most Important Asset
Norwood notes that embracing a modern way of work where people are engaged and encouraged with empathy is one of the best ways that businesses can prepare for the future. Investing in an HCM cloud solution is a great start. Doing so isn't just an investment in digital transformation, but also the business's most important asset – its employees.
This article has been read 1,094 times.