4 Tips for Filling Your Referral Funnel
Wednesday February 24th, 2021
Estimated time to read: 2 minutes, 30 seconds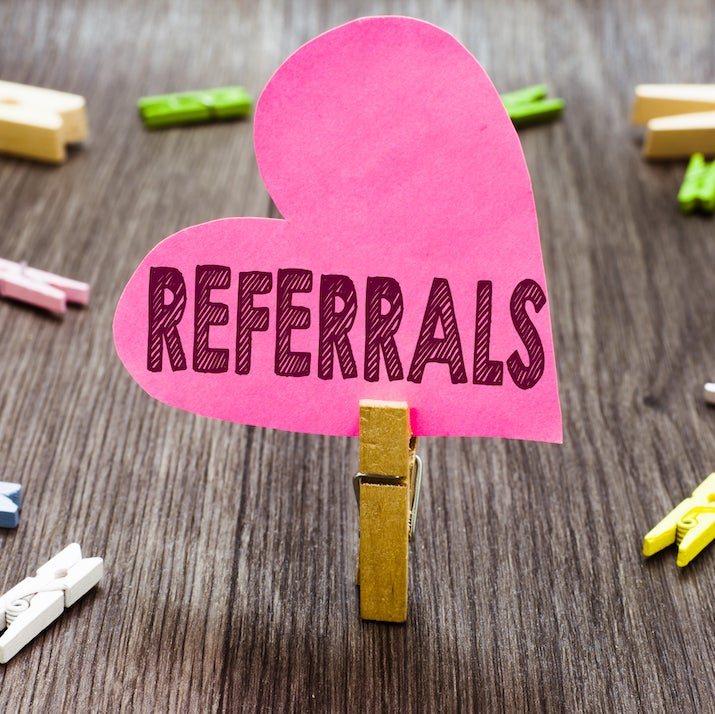 Eighty-seven percent of recruiters say that the top way to boost referrals is through better employee engagement. But in many cases, there's a referral gap. A survey by isolved found 30 percent of employees are unaware of open positions to refer candidates to, and 30 percent aren't incentivized to do so.
With this type of disconnect, human resources (HR) teams need to focus on spreading the word about their department's referral program and processes. This is especially important during a time when remote work is allowing teams to recruit from anywhere. Here are four tips that can help HR teams fill their referral funnels remotely:
1. Make employees aware.
isolved's data shows that many employees are unaware of open positions, which means HR teams need to prioritize awareness strategies. There are many benefits in doing so. For example, candidates who are referred by current employees are likely to stay engaged in the hiring process and are typically a good fit within the organization's culture. isolved's Director of Solutions Consultants Brad Ronek notes that referrals can also help reduce turnover.
"Employees who refer candidates are likely to stay longer with the company, along with the candidates that they refer," said Ronek. "There is already a comradery there. As a result, referrals can reduce turnover rates over time."
In addition to turnover, data shows that employee referral programs can reduce hiring costs for up to 55 percent of companies. A robust human capital management (HCM) platform can support HR teams in managing referral programs by providing tools that make it easy to share job postings both internally and externally.
2. Make information easy to share.
Every employee is different and so are their daily processes, which makes it important to share information about open positions in multiple places. While email is a great option for boosting awareness, it's equally important to host details in a place that is easy to reference.
A comprehensive HCM platform that includes applicant tracking and employee engagement tools can simplify the referral process. Oftentimes these platforms give employees access to a portal where open positions are listed with sharing options for social networks and email.
"Having the ability to connect with employees to let them know that positions are open on a consistent basis provides HR teams with a big opportunity to generate awareness," said Ronek. "When employees are engaged, they will be more likely to spread the word and try to recruit friends or former colleagues."
3. Offer an incentive.
Nothing fuels progress more than an incentive, so why not offer one? A survey from Clutch found that 69 percent of companies compensate employees who refer a new hire with cash bonuses. However, cash is far from the only option. Employers can consider other types of incentives, such as paid time off, company swag, gift cards, charitable donations, etc.
Incentives can also be folded into contests. For example, an HR team could launch a referral contest that rewards the top referring employee. An HCM platform with referral capabilities makes it easy for employees to view contest details, including scoreboards that track employee participation. From the back end, HR teams have access to referral reports that include information like the number of shares and applications generated.
4. Give public recognition.
Generally, employees appreciate praise — often in the form of public recognition. When it comes to referrals, public recognition can yield positive results. According to Clutch's survey, 27 percent of companies with employee referral programs used social praise, such as shoutouts at company meetings, to compensate employees who provide referrals. Although this may not be as big of a motivator as cash incentives, it is a strategy that can encourage participation with referral programs.
There are a variety of ways to publicly recognize employees. In addition to shout outs in department or companywide meetings, managers can praise employees with posts on virtual bulletin or messaging boards. These boards are visible to the entire company, which amplifies the recognition. Some HCMs even enable other employees to participate by liking and commenting on the post – similar to the ways they would interact on social networking platforms like Facebook, LinkedIn or Twitter.
The Bottom Line
Enriching employee referral programs can and should be a priority – especially during a time when it is not easy to meet candidates in person. There are many ways to rev up referrals, but a comprehensive HCM platform can offer support that makes it easier to spread the word about open positions and track participation with referral programs.
This article has been read 3,356 times.