5 Takeaways from SHRM Annual Conference & Expo 2022
Friday June 17th, 2022
Estimated time to read: 4 minutes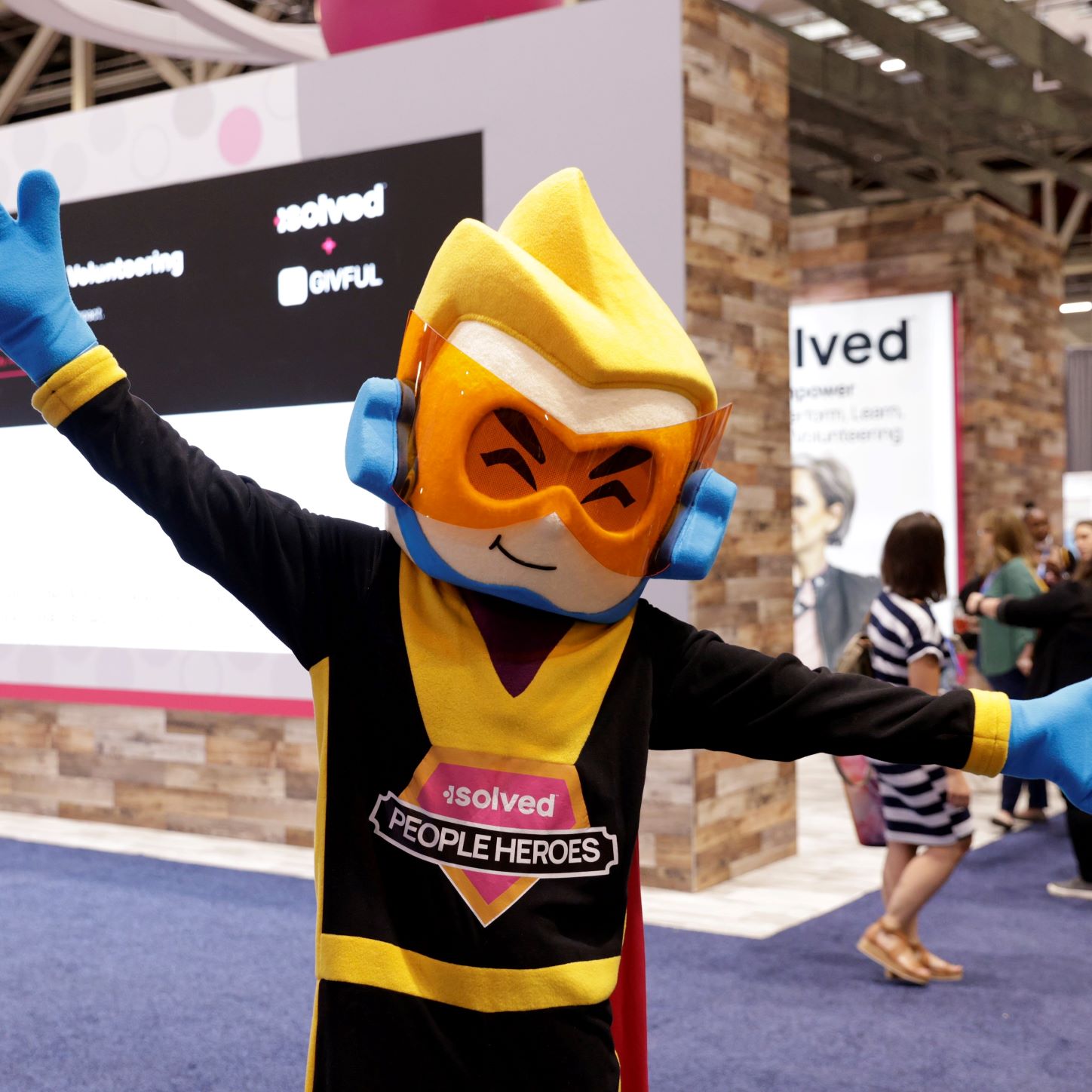 Over 15,000 HR professionals and business executives gathered from around the world, both in-person and virtually, for SHRM's annual conference to learn about the latest trends and products in the Human Resources (HR) industry.
The conference stretched from June 13th to June 15th, with more than 500 exhibitors and over 200 educational sessions. While there were many takeaways from the conference, one important topic was the impact of increased expectations.
"Our employees are expecting more. Our executives are expecting more. Our customers are expecting more," Johnny C. Taylor, Jr., SHRM-SCP - President and Chief Executive Officer of SHRM said during a keynote session.
As employers work to meet these expectations, there are some key updates impacting the workforce that should be considered. Here are five that were discussed during the conference:
1. Remote work is here to stay.
At this point it seems obvious to state that remote work is here to stay, but what can employers do to ensure that their company culture continues to thrive in digital environments and how can they avoid excluding remote workforces?
For starters, employees need to be equipped with the proper digital workspace. This includes providing remote employees with the software and tools needed to do their job as efficiently at home as they would be able to in office. Collaboration tools, for example, can make it simple for employees to connect and ask questions regardless of where they are working.
"When employees feel like they have the proper digital space, [employers have] seen 91 percent engagement rate," said Allie Kovalik, Senior Community & Culture Manager at Globalization Partners, in a session titled "Building an Amazing Virtual Culture: Start Where You Are, Use What You Have."
2. The employee experience still has much to be desired.
"We need to dramatically improve the onboarding experience," said Arianna Huffington, keynote speaker, Founder & CEO of Thrive and Co-founder of HuffPost.
Huffington recommends starting off the onboarding experience with the question, "What is important to you outside of work?" The first impression is significant and by opening the conversation of what's important, employees begin to feel heard and are willing to be more open about what is happening behind closed doors. It also provides managers insight on an employee's priorities so that they can navigate the relationship properly.
These recommendations make sense, as research shows 51 percent of employees say they've been tempted to leave a new job due to a negative onboarding experience. What's more, 85 percent rate the onboarding experience as important or extremely important.
3. "Lack of well-being is a countdown to disaster."
Benjamin Granger, Head of Employee Experience Advisory Services at QualtricsXM, made this statement during a session titled "The Four Employee Experience Trends to Act on in 2022."
Granger noted that over the past two years, job security, life, satisfaction and even work satisfaction has continually improved, but employee mental health has been declining. Qualtrics conducted a survey for employee wellness and when asked about time off, 29 percent of respondents declared they would not take a sick day. When asked why, 61 percent expressed a heavy workload as the reason.

"Fifty percent of the American workers we studied said they work at least 1 hour a day while on vacation," said Granger.
While the audience let out a harmonious laugh at this statistic, Granger followed up by sharing that 25 percent work at least 3 hours a day while on vacation.
"We're not giving ourselves proper time to recoup, we're not giving ourselves proper time to get over all the stuff we've been through, and it's no wonder we're seeing a lot of people going into this lay flat movement," said Granger.
4. HR professionals need to help themselves before helping others.
In a world where companies depend on HR teams to keep them afloat, HR teams are drowning and struggling to take care of themselves.
In a session titled "Put Your Oxygen Mask First: Banishing Burnout in Human Resources," Lora Haines, Director of Learning and Development at JB Training Solutions, reminded attendees about the importance of helping themselves first before helping others. She noted that to banish burnout, it's essential to set boundaries and preserve energy.
Haines encouraged HR professionals to practice their "no" muscle. She also shared tips for how to prioritize time while still aiding a colleague, as well as how to set boundaries before making a decision. For example, try saying "That might work, let me just check my schedule and get back to you." By doing this, there's more time to check workload and effectively respond.
Here are some additional recommended responses that Haines suggested trying:
"My schedule is packed until Wednesday, but I'd be happy to look at this Thursday."
"We have a packed weekend, but I'll be sure to set aside time on Monday morning to review this."
Once responses like these become habit, HR professionals can focus on their primary tasks and ensure that they are working efficiently while maintaining the mental capacity to take on another project, if needed and when possible.
5. Employees want to feel like they belong.
Among Granger's research at QualtricsXM, he found that the sense of belonging is a top driver of employee engagement.
"One of the things we saw emerge in that study that we have never seen before was belonging," said Granger. "Emerging as a really critical and highly correlated factor with engagement and other employee experience indices."
Granger brought the audience back to middle school when one of the most important things experienced was the need to belong. He noted that the feeling wasn't just a phase. It's natural for humans to want to belong, so employers should proactively prepare a safe space for employees both remote and in-person to feel that way. Plus, doing so can help boost diversity, equity and inclusion (DE&I) efforts.
Granger also provided some tips to improve belonging within the workplace, which included providing open and honest communication and ensuring employees feel like a valued member of the team.
Cause the Effect
"Cause the Effect" – This was the overall theme of the Annual SHRM Conference & Expo 2022. This means that it is time to act, and HR professionals should effectively listen to how the world is changing so they can be prepared to proactively adapt.
To be prepared for change, mental health should be a priority. This may mean that a rewrite of the social contract between employers and employees is needed. The workforce is constantly adapting and, as Taylor noted in his keynote, it's time to get ahead of change and embrace it.
"Are you a thermostat or a thermometer?" said Taylor. Will you simply read the temperature of the room, or will you take control and efficiently change it?
Learn more about the latest HR trends at isolved Connect from world-renowned keynotes, speakers and educators.
This article has been read 3,316 times.