9 Employee Engagement Tips for Engineers
Monday May 17th, 2021
Estimated time to read: 3 minutes, 30 seconds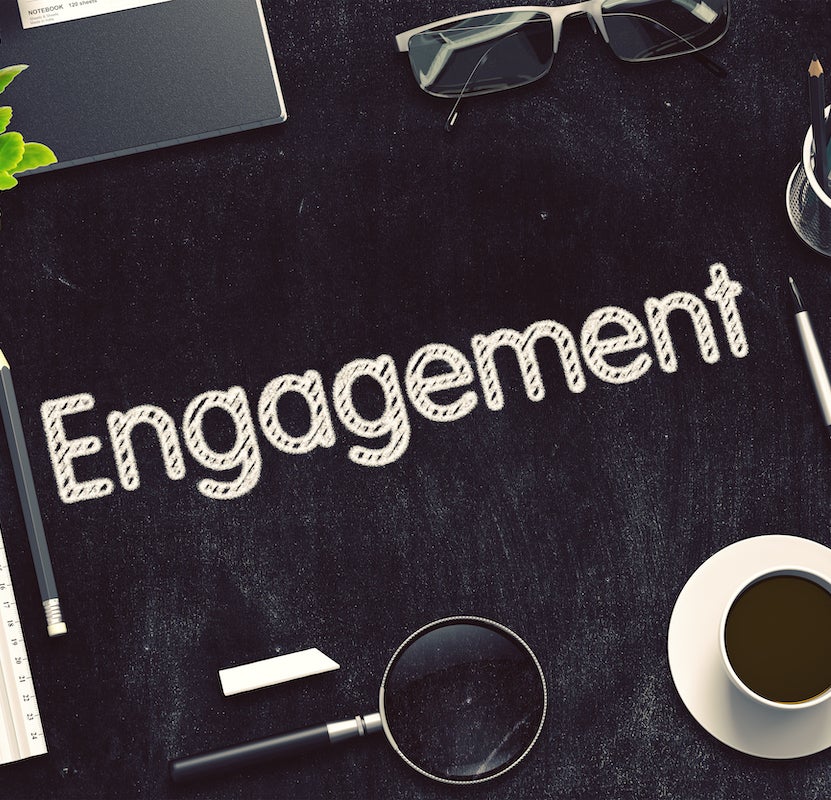 Employee experience (EX) is a priority for 94 percent of HR leaders in the construction and engineering industry according to data from isolved's Transforming Employee Experience report. The top reasons why? 1) To improve employee retention; 2) The remote work environment; and 3) Because employees are more stressed than ever.
As business leaders turn their focus to what the future of work looks like after the pandemic, engagement should play a starring role in efforts to improve EX. After all, research suggests that an engaged workforce is a productive workforce. To help boost engagement for engineers, investments should be made in human capital management (HCM) technology. Here are nine reasons why:
1. Invest in Education
Employees in isolved's HR Trends report said that the top way they would like to be engaged by their employers is through learning opportunities. What's more, in isolved's Transforming Employee Experience report, HR leaders in the construction and engineering industry said that investing in training for middle managers was the top way to improve company culture. A comprehensive HCM platform that comes with a learning management system (LMS) makes it simple for business leaders to engage employees with educational courses that empower them to improve their skillsets at their own pace – going beyond compliance-only learnings.
2. Be Flexible
The last year has proven that agility is imperative – employees need the ability to connect and collaborate from anywhere, and supervisors need the ability to manage employee performance from anywhere as well. This is likely why HR leaders in isolved's Transforming Employee Experience report selected "providing a flexible working environment" as the second top way to improve culture in the construction and engineering industry. While this can be difficult in roles that must be done in person, investing in an HCM platform that provides communication tools and performance management capabilities enables workforces to stay connected regardless of where they are located – keeping them engaged whether they are working on- or off-site.
3. Make a Commitment to DE&I
Improving commitments to diversity, equity and inclusion (DE&I) tied as the second top way to improve company culture in the construction and engineering field according to the aforementioned report. This aligns with feedback gleaned from isolved's HR Trends report as well (where employees were surveyed), in which "encouraging participation with company-led committees" was identified as one of the top ways employees wanted to be engaged with by their employers. An HCM platform can make it simple for employers to benchmark DE&I, provide training for managers on how to be more inclusive and host company groups that employees can join to stay engaged with DE&I initiatives.
4. Improve Collaboration
Communication is extremely important for a collaborative workforce, and the right tools can make it easy for teams to stay connected. Employees are increasingly expecting consumer-like experiences at work, which means that social-media style communication tools can improve employee adoption with technology. An HCM platform can provide this type of functionality – enabling posting, liking and commenting – to foster an environment where organizations can engage employees based on what they care about.
5. Prioritize Wellness
Sixty-five percent of employees think their employers should offer a comprehensive wellness program for physical, mental and financial wellbeing according to data from isolved's Benefits' Big Impact report. The reason why? Because all of these aspects impact their work. An HCM platform that integrates with benefits enrollment can make it simple for employees to review their benefit summaries whenever they want, which helps to ensure they are engaged with and taking advantage of their elections.
6. Ask for Feedback (and Act on it)
Asking for feedback is a great way to engage employees – it shows that their input matters and that steps are being taken to improve their experience. However, feedback is only useful if it is processed and acted upon. By leveraging the capabilities of an integrated HCM platform, HR teams can poll employees with regular pulse surveys so there is a consistent stream of suggestions that can be processed to improve EX.
7. Boost the Benefits Experience
The Benefits' Big Impact report found that a poor benefit enrollment experience can lead to turnover – with 29 percent of employees saying that they would look for a new job after a poor experience, and 27 percent saying they would consider looking for a new job. A robust HCM platform should help mitigate this threat, as it will provide employees with the ability to elect their benefits independently and electronically. It can also provide other useful features for improving enrollment experiences, such as a real-time cost analysis for benefits elections.
8. Reward and Recognize
Engaging top employees with public recognition and rewards goes a long way in showing appreciation and highlighting the value they bring to an organization. An HCM platform with engagement management functions that enables employees to praise one another can be an important element of a broader reward and recognition program to keep workforces motivated.
9. Create a Purposeful Culture
Bringing the words of a welcome packet to life can help organizations better engage their workforce, and one way to do that is by empowering employees to give back to the causes they are passionate about. In fact, 55 percent of employees said they would look favorably at a company that offers social-good programs as part of its benefits package according to isolved's Benefits' Big Impact report. What's more, the report found that 61 percent of employees are likely to participate in a social-good program that deducts charitable donations directly from their paycheck.
Better Engagement for a Better Experience
When coming up with initiatives to improve EX, engagement should not be overlooked. Engagement plays an important role in keeping workforces collaborating, connected and productive – and a robust HCM platform can provide the tools needed to support all of these functions.
Learn how isolved People Cloud can transform employee experience within your enterprise by requesting a demo today.
This article has been read 2,892 times.