How great company culture organically creates brand ambassadors
Wednesday October 23rd, 2019
Estimated time to read: 2 minutes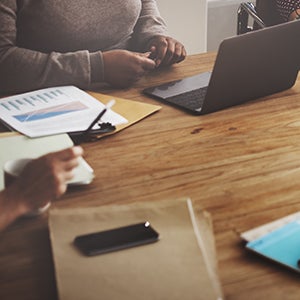 Your reach only goes so far.

Maybe you have a couple thousand LinkedIn followers and hundreds of Facebook posts no one engages with. Maybe your HR department has grand ideas on how to revolutionize company culture to mirror the glitz and glam of Silicon Valley startups.

One way to improve your social media presence, enhance talent pipelines and motivate employees is to create an internal process for brand advocacy. As the outside world sees how great your company's inner workings are, it will naturally attract big things: clients, recruits, and recognition.
Here's how.
Brand advocacy as social media ROI
Employees have 10 times the social media following as the companies for which they work.

That means their posts can show up in markets, forums, and social groups your business could only dream of reaching. So why not empower your employees to be on the forefront of brand advocacy, outreach, and PR?

Incentivize your staff to post about your company on their social media feeds, whether they're sharing information about new openings, business accomplishments, executive updates, or the latest marketing campaign.

Experiment with rewarding the employee who gets the most likes when re-sharing a company social post. Or give referral bonuses to workers who recruit other talent to your organization through LinkedIn.
Mirror your employees' values
If you primarily hire a millennial workforce, it might be a good idea for the company to promote messaging around values those workers share.

For instance, 86% of people want businesses to take a stand on social or environmental issues. While you don't have to reshape your entire company every time employees turn over, you should be mindful of what issues matter most to them: What gets them up in the morning? What is more important than salary?

Employees who believe in their work and their company's mission are much more likely to be genuine brand ambassadors.
Empower staff with nontraditional career pathways
Not every worker has to fit into a neat, predesigned job spec. Some staff members want the freedom to learn new things outside their current roles and the ability to customize their workloads to a degree.

Create a culture of collaboration and cross-training at your organization and witness creativity and motivation flourish. Employees who were once flight risks may now have renewed vigor and incentive to dedicate their time to tasks they care about, like training new hires, partnering with other departments on special projects or creating their own incentivization packages.

Additionally, not everyone wants to move into management. Allow employees to advocate on behalf of their own future job prospects and then help them build a bespoke bridge to that unique goal, rather than following a templated corporate trajectory.

Employee advocacy is a powerful tool for all businesses, regardless of size. Cultivating a culture that permits their creativity and rewards their strengths in new ways can help generate a crop of brand ambassadors working not just to better your company from the inside but also boasting about your virtues to the world at large.

That's a pretty good deal. Turn your employees into brand advocates and you may just see a major upswing in your company culture. iSolved with Mojo makes it easy to create and share information that your team members can share through their social media platforms, as well as connect and collaborate with one another.
This article has been read 2,840 times.