Let's Connect, In-Person and In New Ways
Friday April 16th, 2021
Estimated time to read: 1 minute, 45 seconds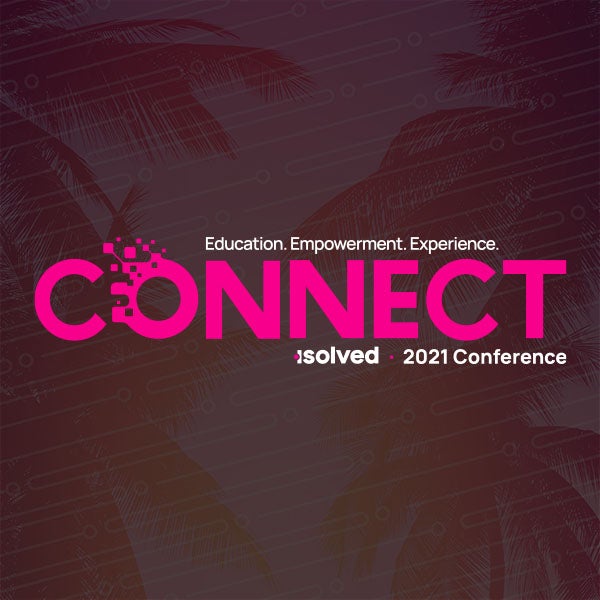 The world of work has changed forever. While isolved People Cloud anticipates and invests in the future of work to meet our customers' demands today and tomorrow, we wanted to reimagine how we connect with our customers and partners in light of how much has changed since we last saw each other.
We're excited to announce that isolved Connect is back in person, and better than ever. We hope to see you Sept 19-21 in Hollywood-Miami, Florida for three days of learning and networking designed to empower you with educational opportunities to transform employee experience. There is now a greater emphasis on actionable advice and ample networking to gain new insights, new connections and new ideas.
At isolved Connect you will:
• Discover tips and tricks to maximize isolved People Cloud
• Attend intensive learning sessions and receive continuing education credits
• Network with isolved customers, executives and partners
• Meet one-on-one with isolved experts
• Review our upcoming product roadmap for isolved People Cloud
• Browse the Marketplace Village and learn about useful integrations to extend your isolved investment
• Learn from FutureSight Labs Founder and CEO Seth Mattison as he shares how to prepare for the future of work.
You may have noticed that isolved Connect isn't the only thing that's changed around here. Last October, our company went through a rebranding, and we changed way more than just our splendid new pink-and-black color scheme. Yes, isolved's brand evolution included a new logo and a vibrant, differentiated visual identity, but it also reflected our reach beyond traditional HR and payroll services to fully adaptive, consumer-grade employee experience solutions.
It's now a complete investment in our mission to enable our customers and partners to exceed their goals through transformational employee experience.
Investments in isolved People Cloud, like last week's acquisition of giving and volunteering platform Givful and a new crisp and consumer-grade user interface, mean we have a lot to share with you to get the most out of your investment. In fact, did you know that we launched an "Explore People Cloud" feature to intelligently guide you to tools you might not be using within isolved People Cloud? That's our goal for Connect too: to educate you, empower you and provide you with an amazing experience.
"isolved has been on a tremendous journey over the last year to deliver even more value to our customers and partners," said Lina Tonk, VP of marketing at isolved. "isolved Connect is a culmination of the investments we've made to engage the workforce of the future. We invite you to come and see for yourself how to empower employees to grow their skills, increase their satisfaction and boost performance along their journey – all while investing in your own learning as well."
Before we see you in Florida, we know that this may be the first trip in a year for many people due to the pandemic. Rest assured, we are taking every precaution to ensure a safe event. It is our sincere hope that you join us, learn from us and each other, and immerse yourself in three days of hands-on education and networking. Our team is very excited to see everyone in person. Early-bird registration is open now.
This article has been read 1,501 times.